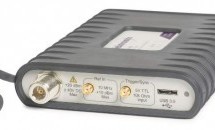 BEAVERTON, Ore., Nov. 4, 2014 /PRNewswire/ -- Tektronix, Inc., a leading worldwide provider of test, measurement and monitoring instrumentation, has introduced a new class of affordable spectrum analyzers based on a USB architecture with a list price of just $3,490. The new RSA306 sets a new price/performance threshold for spectrum analyzers and features a broad 9 kHz to 6.2 GHz frequency range, 40 MHz real ...
Read more

›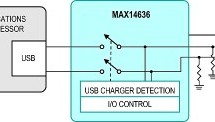 The USB Specification Evolves Other than generous helpings of coffee, what helps industry decrease time to market, drive down cost, and focus more of the design cycle on innovation? Hint: standardization. By defining protocols and operating characteristics, standards have impacted all aspects of technology: device package sizes, pin outs, data and communication interfaces, software drivers, connectors, ESD ...
Read more

›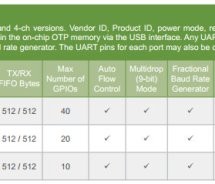 Exar has announced a new family of USB to serial bridge devices for industrial applications. The XR21B142x family interfaces with RS-232 or RS-485 serial networks. The XR21B1420, XRB21B1422, and XRB21B1424 provide 1, 2, and 4 UART channels respectively. The XRB21B1421 provides a single channel UART and uses the native operating system HID (Human Interface Device) driver. The XR21B142x devices are fully comp ...
Read more

›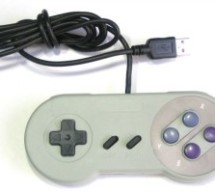 Make a game pad with an accelerometer inside! This project tutorial will show you how you can convert a console game pad into a USB keyboard mouse for playing games on your PC. The USB game pad can be used with nearly any software, such as a MAME emulator, game, simulation software, or for custom user interfaces. We'll start by turning the buttons of the game pad into keyboard buttons, so that pressing 'up' ...
Read more

›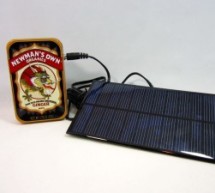 One of the most fun and useful projects on instructables is to create your very own solar USB/ iPhone charger. They're not overly difficult to make, nor are the parts overly expensive or hard to find. For the most part they do a rather good job of charging up small gadgets. Mostly. The big flaw in the DIY solar charger world are the batteries. Nearly all the designs on instructables (including all of my des ...
Read more

›
Digispark is an ATtiny85 based microcontroller development board come with USB interface. Coding is similar to Arduino, and it use the familiar Arduino IDE for development. Digispark is copyrighted by Digistump LLC (digistump.com) and the full license is here: http://digistump.com/wiki/digispark/policy Specification: Support for the Arduino IDE 1.0+ (OSX/Win/Linux) Power via USB or External Source - 5v or 7 ...
Read more

›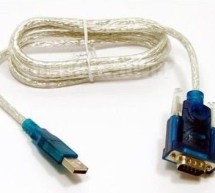 LOG: Made a correction/modification Step 3 and added a picture step 5. So many Arduino users have RBBBs(Really Bare Bones Board (Arduino))  or Anarduinos or Boarduinos that could use a USB interface to program and power them but don't want to spend $15-20 for a USB BUB or FTDI cable. This Lazy Old Geek is one of them. Theory: Most Arduino clones are programmed with a PC using a USB port. Theoretically, they ...
Read more

›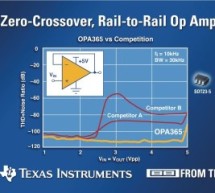 Description The OPA1662 (dual) and OPA1664 (quad) series of bipolar-input operational amplifiers achieve a low 3.3 nV/√Hz noise density with an ultralow distortion of 0.00006% at 1 kHz. The OPA1662 and OPA1664 series of op amps offer rail-to-rail output swing to within 600 mV with 2-kΩ load, which increases headroom and maximizes dynamic range. These devices also have a high output drive capability o ...
Read more

›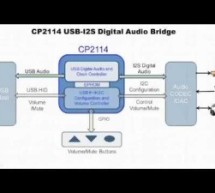 Silicon Labs' CP2114 device is the industry's first crystal-less USB-to-I²S audio bridge, designed to support a wide range of codecs and DACs in USB-based audio applications. The CP2114 simplifies the process of transferring audio data from USB to I²S without any code development, speeding time to market for USB audio accessories such as USB speakers, USB headphones, and USB music boxes, as well as VoIP sys ...
Read more

›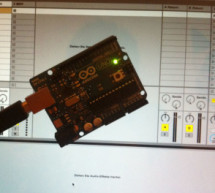 While building an Arduino Uno based Midi-Controller for Ableton Live, I came across the HIDUINO project ( http://code.google.com/p/hiduino/ ). It allows you to turn your Arduino Uno (or any other device using an AVR-USB chipset like the 8u2) into a driverless HID/Midi device. It's much more comfortable than using a software based serial to midi converter which has to run in the background all time. The only ...
Read more

›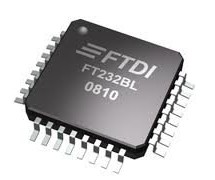 Operating at USB Hi-Speed 480Mbps rate, this fast single channel bridge chip features either a flexible serial interface or parallel FIFO interface, with data transfer speeds up to 40Mbytes/s. Using a serial EEPROM interface, this device can be configured for a wide variety of asynchronous and synchronous serial standards, such as JTAG, SPI, I2C and UART as well as synchronous and asynchronous parallel FIFO ...
Read more

›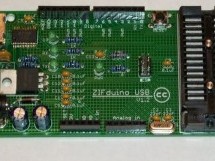 The ZIFduino, for all intents and purposes, is an Arduino with a ZIF socket. It's geared toward those that want to do prototyping on the platform, but then move the ATMega chip to a stand-alone environment. The pin layouts are exactly the same, so it should be compatible with most shields designed for the Arduino. The PDF of this instructable can be downloaded at bittyware.com/instructions/Assembling-the-ZI ...
Read more

›