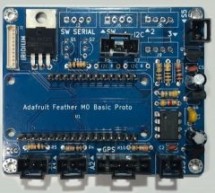 Makers, developers and electronic enthusiasts looking for a way to communicate with the Iridium satellite network, may be interested in the new circuit board created by Maker Buoy. Their latest developer on board offers a solar powered GPS tracker providing communications with Iridium, due to its ability to be attached to a Feather form factor board, Adafruit has added it to its Feather list of components. ...
Read more

›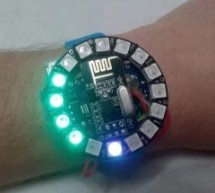 If you would prefer to build your very own DIY heart rate monitor, rather than purchase an expensive smartwatch or fitness tracker. You may be interested in a project published to the Hackster.io website earlier this year providing instructions on how to create a simple wearable heart rate monitor using an Arduino Nano R3. The tiny Arduino development board has been combined with a generic nRF24 Module toge ...
Read more

›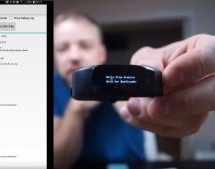 Over the last several months, [Aaron Christophel] has been working on creating a custom firmware for cheap fitness trackers. His current target is the "D6 Tracker" from a company called MPOW, which can be had for as little as $7 USD. The ultimate goal is to make it so anyone will be able to write their own custom firmware for this gadget using the Arduino IDE, and with the release of his new Android ap ...
Read more

›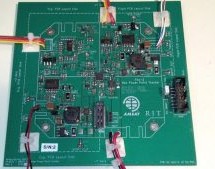 The Radio Amateur Satellite Corporation, AMSAT, recently designated RadFxSat as AO-91 after its successful deployment from a Delta II rocket as a secondary payload to NASA's JPSS-1. RadFxSat is the first of several AMSAT satellites which are flying a Maximum Power Point Tracker (MPPT) designed and built by Brent and I as a continuation of our Rochester Institute of Technology (RIT) senior design project. Th ...
Read more

›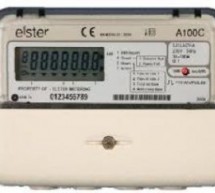 The power tracker is an IOT based device that helps us to keep track of our power consumption. It also alerts us when we are exceeding the power usage limit. With this device, we don't have to wait until the end of the month to know our power usage. Daily usage alert helps us control our power consumption. [gallery columns="1" size="full" ids="31731,31732"] This is a small compact device that we just have t ...
Read more

›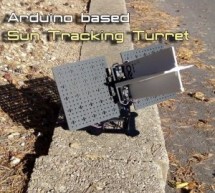 Sun tracker systems are widely used in solar panel setups to get maximum performance. You may want to use one in your personal solar panel setup. Now you can make your own with an Arduino, following the project that's designed by RobotGeek Team and Wade Filewich. Parts You'll Need: RobotGeek Desktop Roboturret x1 RobotGeek Rotation Knob x2 RobotGeek Light Sensor x4 RobotGeek Small Workbench x1 Arduino UNO ...
Read more

›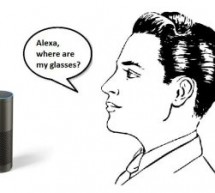 Use Amazon Alexa Devices and Sensors to find where objects are in home, or your office. Story A ton of inanimate objects are part of our life, and we add them day after day. We spend inordinate amount of time searching for these in times of need. These inanimate objects can be categorized by frequency of use as follows 1) Uses on a daily basis Glasses, keys, phones, cables, chargers, laptops, wallets, purse ...
Read more

›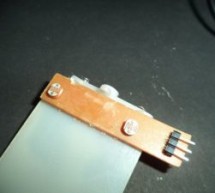 Arduino Solar Tracker Solar energy is one of the fastest growing industries in the world; today more than 65 GW energy is produced by solar power. Since solar energy is renewable, it is a good power source, especially for developing countries. In this project, I am going to show you how to make a solar tracker using Arduino Nano. The solar panel tracker is designed to follow the sun movement so that maximum ...
Read more

›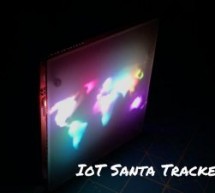 Use MKR1000 to show the Santa location in real-time on a colorful world map made of neopixels. Things used in this project Hardware components Arduino MKR1000 × 1 Raspberry Pi 3 Model B × 1 FR-1 Printed Circuit Board Blanks × 2 Translucent Colored Cast Acrylic (Sign Lighting White 40%) × 1 Neopixel WS2812B × 30 Micro USB female connector × 1 SMD 10uF Capacitor × 30 SMD 1000uF Capacitor × 1 M3 Nylon screws, ...
Read more

›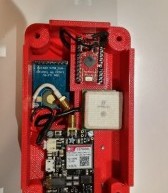 First a thank you to my Team members Sean Halloran and Gvozden Suvajlo, they came up with this idea and executed it, this project would not be possible without their ideas and skills. The GPS tracking device is composed of a micro controller, GPS module, cell module, and batteries all housed in a 3D printed case. The micro controller is programmed to communicate with both the cell module and GPS module. Whe ...
Read more

›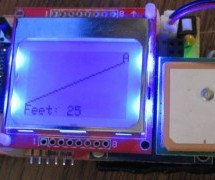 Have you come out of a store and said to yourself, where did I park my car? Well, I have. Now, there are a lot of smartphone applications that can help you locate your car but smartphones are expensive. So this Lazy Old Geek (L.O.G.) decided to make my own. HowItWorks: When you park your car, you press the button, car tracker calculates the car location GPS coordinates and stores them in EEPROM so the car t ...
Read more

›
This project describes how you can build a mobile real time GPS tracker with integrated Google Maps. I began this project mainly to see if I can integrate all the different pieces of hardware and software to make a workable solution, and it took some time, but finally when everything was said and done, it looked pretty cool. I tore down everything and rebuilt it from scratch, making detailed notes and docum ...
Read more

›