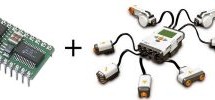 This is a guide to using the motors and sensors from the LEGO NXT set with a Parallax Basic Stamp II or BS2. However, rather than just providing schematics and sample code for the BS2, I'll be providing some theory on how the sensors work as well. This way, someone using an arduino or other microcontroller should find this guide at least somewhat helpful. My two main sources of information areTh ...
Read more

›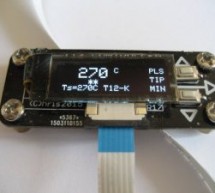 Theory of operation In series thermocouple soldering iron have a thermocouple in series with their heating element and thus only have two connections (actually one more which is electrically connected to the tip for ESD purposes). When a voltage is applied to the two terminals the tip heats, when unpowered the thermocouple voltage can be read. This controller uses a skipped variable puls modulation to keep ...
Read more

›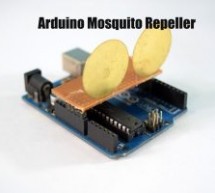 In this instructable I'm going to show you how to build a mosquito repeller using an Arduino. The repeller is in the form of a shield that plugs into the Arduino board and the frequency of the repeller can be changed easily. This project is ideal if you are going camping or hiking outdoors, this device produces a sound of 31KHz Frequency which acts as a mosquito repellent. The frequency of this device ...
Read more

›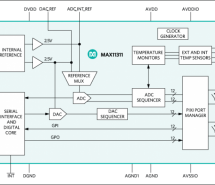 The MAX11311 is industry's first configurable high-voltage mixed-signal I/O that allows user-defined ADC, DAC, or GPIO functionality. Programming MAX11311 is very easy. A nice GUI tool helps to generate the right register values. If you want to make a universal signal processing board with a good number of I/O, it often gets very difficult to select a correct microcontroller. Finally, when you select one, i ...
Read more

›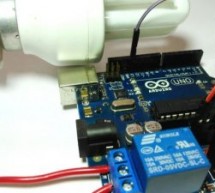 Hello everyone, In this instructable we will be using Arduino And Relay module to control home appliances. This instructable covers: Basics of Relays.Connecting Relays with Arduino.Controlling AC appliances using Relays. How it works: The relay uses an electromagnet to mechanically switch electric appliances.A relay can be operated by a relatively small electric current that can turn on or off a much larger ...
Read more

›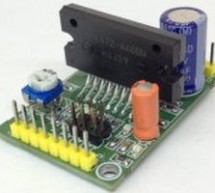 Compact Unipolar stepper motor driver can drive unipolar motor up to 3.5A and supply range 10 To 50V DC. This compact board is based on STK672-440BN IC from ON semiconductor. The STK672-440BN is a hybrid IC for use as a unipolar, 2-phase stepper motor driver with PWM current control with Micro-stepping. Note: This Board can work with motor supply up to 36V DC, for 50V DC Supply Remove IC U2 LM317, and provi ...
Read more

›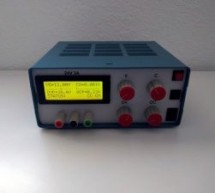 From my point of view one of the best ways to get started in electronics is to build your own laboratory power supply. In this instructable I have tried to collect all the necessary steps so that anyone can construct his or her own. All the parts of the assembly are directly orderable in digikey, ebay, amazon or aliexpress except the meter circuit. I made a custom meter circuit shield for Arduino able to me ...
Read more

›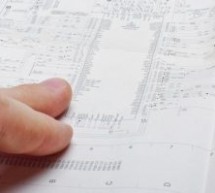 How to Read Your First Autodesk EAGLE Schematic Like a Pro in 3 Easy Steps The schematic forms the building block of every electrical circuit, and even if you aren't designing one yourself, knowing how to read one is invaluable. And with some schematic reading knowledge in hand, you'll be able to design, build and ultimately troubleshoot your way through your design logic before heading on to your PCB layou ...
Read more

›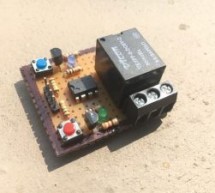 In electronics, a device is said to be a latching device if it maintains any particular fixed state even after removal of the input signal. The same also applies for electronic/electromechanical relays. Basically the electromechanical relays that are used today are of two types: 1. Non-Latching Relay : These relays are most widely used where energy consumption is basically not an issue.This type relay(s) co ...
Read more

›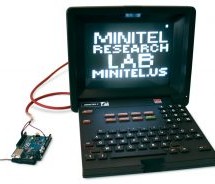 One of us (Mailland) grew up in Paris in the 1980s, surrounded by advertisements for racy "pink" chat rooms, accessible through terminals connected to France's Minitel network. They were a lucrative part of the wider Minitel economy, which also let you send messages, check bank balances, and read news. By 2000, as the Internet displaced the Minitel network, the billboards started being replaced by piles of ...
Read more

›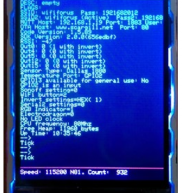 How about a cheap serial terminal for less than a fiver all-in? In a previous blog entry I've been working on more developments for the increasingly powerful home control system using an Arduino as a kind of universal I2c peripheral to the ESP8266. The reason for that is just the vast range of driver software our there and the fact that from China you can get an Arduino-Nano-type-board for under £2. There a ...
Read more

›
When I was working on the the latest version of the Common Parts Library, I realized that it would be helpful to explain why you might pick one type of inductor over another. We started off this series by writing "How to select a capacitor," followed by "How to select a resistor," and are continuing with a close look at inductors. In this blog, we will explain all the different types of inductors, their mer ...
Read more

›