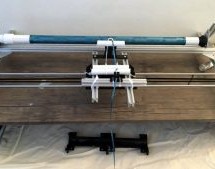 Many of the projects we feature on Hackaday are motivated by pure greed. Not on the part of the hacker, mind you; but rather the company that's charging such an outrageous price for a mass produced item that somebody decides they can do the same thing cheaper as a one-off project. Which is precisely how [Bryan Kevan] ended up building his own carbon fiber tube wrapping machine. Not only do the finished tube ...
Read more

›
Stepper (or step) motors are really cool. They are perfect for automation or any time you need a motor to turn to a specific point, at a specific speed, in a specific direction. For this article I wont get into why, or how, but unlike typical motors, steppers are able to do all of this, and hold their position when they are not moving – You pay for this by essentially powering them at full power all the tim ...
Read more

›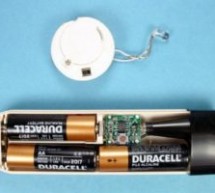 This is part one of a two-part project. For part one, we will focus on IR remotes and signaling, as well as IR reception and decoding. Using IR (InfraRed) radiation to control electronic devices is widely accepted and implemented. IR devices are routinely used in alarm systems, automatic door openers, and similar applications. This project makes use of coded IR emissions from a Sony TV remote, and a PICAXE ...
Read more

›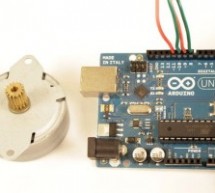 It is a well known fact that Stepper motors are awesome! The only downside is that they can be a bit trickier to get going than servos and plain old DC motors. If you are interested in the inner mechanics and theory of stepper motors, check this excellent post on PCB heaven. If you happen to have one of the cheap little 28BYJ-48 steppers with 5 wires  and a little driver board with them, check this tutorial ...
Read more

›
Stepper motors are great for accurate positioning because they move in discrete steps – a feature that makes them very appropriate for CNC software control. But every once in a while you have an application where you need to press a button and rotate some kind of a jig at a preset angle or move something a preset distance if it's a stepper-driven linear stage. So, I decided to modify an earlier Arduino sket ...
Read more

›
This is a trial and error / design and development process which I followed in developing a camera slider for creating time-lapse video clips on my DSLR camera. The idea came from using standard Aluminium extrusions I have available at hardware stores, and create a slider chassis / dolly which is able to slide along this extrusion. The Aluminium extrusion is what builders use for creating a smooth screed on ...
Read more

›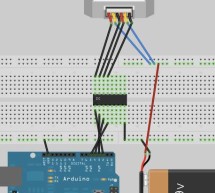 Stepper motors are not smooth - they move in "steps". Different motors have a different number of steps to make one complete rotation. You use software to step the motor forward or backward at different speeds. There are two kinds of stepper motor bipolar and unipolar - Unipolar will have five or six cables coming from them. Bipolar will always have four. They function the same but you need different chips ...
Read more

›
Whether we care to admit it or not, motors can be found all over in our everyday lives; they just tend to be hidden. Motors are present in cars, printers, computers, washing machines, electric razors, and much more. However, there are a number of people (which until recently included myself) that would be uncertain of how to make a motor run if they were handed one. So, let's learn something today. Let's le ...
Read more

›
Overview Stepper motors fall somewhere in between a regular DC motor and a servo motor. They have the advantage that they can be positioned accurately, moved forward or backwards one 'step' at a time, but they can also rotate continuously. In this lesson you will learn how to control a stepper motor using your Arduino and the same L293D motor control chip that you used with the DC motor in lesson 15. How To ...
Read more

›