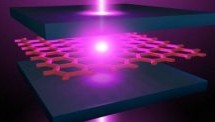 A group of researchers led by Nick Vamivakas from the University of Rochester has successfully produced particles which have negative mass in an atomically thin semiconductor material. According to the researchers, they have created a device that can generate LASER light using a significantly small amount of energy. All made possible with the help of this so-called negative mass particles. Quantum physicist ...
Read more

›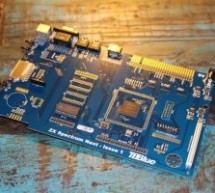 In 1982, the UK's best selling computer, ZX Spectrum, was released by Sinclair as 8-bit personal home computer highlighting the machine's color display. And today, a group of makers are introducing the Spectrum Next, an updated and enhanced version of ZX Spectrum. The Spectrum Next is fully compatible with the original one. It enhanced to provide a wealth of advanced features such as better graphics, SD car ...
Read more

›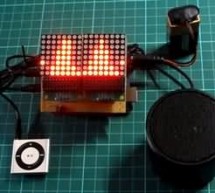 the Arduino Uno module held with MAX7219 8×8 LED matrix display module graphic equalizer spectrum analyzer and the filter driver in the project 2 integration of MSGEQ7. In addition, with Arduino MAX7219 for code... Electronics Projects, Spectrum Analyzer Circuit Arduino Uno "arduino projects, microcontroller projects, " the Arduino Uno module held with MAX7219 8×8 LED matrix display module graphic equalizer ...
Read more

›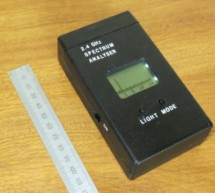 This article describes a simple spectrum analyser for the 2.4 to 2.5 GHz Wi-Fi band. It's based on the Cypress CYWM6935 Wireless Radio Module. Although the manufacturer doesn't recommend it for new commercial projects, it is still widely available from eBay suppliers and Farnell here in the UK. The module has 1 MHz channel spacing which is a bit 'coarse' for a full-blown spectrum analyser but it's good enou ...
Read more

›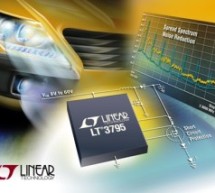 Features 3000:1 True Color PWM™ Dimming Wide Input Voltage Range: 4.5V to 110V Input and Output Current Reporting PMOS Switch Driver for PWM and Output Disconnect Internal Spread Spectrum Frequency Modulation ±2% Constant Voltage Regulation ±3% Constant Current Regulation: 0V ≤ VOUT ≤ 110V Programmable Input Current limit CTRL Inputs Linearly Adjust LED Current Adjustable Frequency: 100kHz to 1MHz Programma ...
Read more

›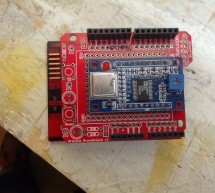 I've been reading a lot about receivers, and it sounds like one important thing is filtering. It makes sense too - simple receivers can suffer from front end overload due to a strong signal.  And when on the ham bands, you never know where that strong signal may be - it could be someone driving down the road (which is a bit obvious once you see it), but in my neighborhood, if you don't know me, you're proba ...
Read more

›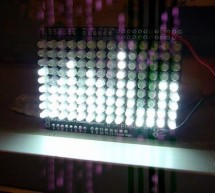 This is an audio spectrum VU meter using the LoL Shield for Arduino . The LoL Shield is a 14 x 9 LED matrix which fits onto the Arduino as a shield and is controlled through an efficient method known as Charlieplexing . It was designed by Jimmie P. Rodgers . This project uses a Fast Fourier Transform library for Arduino to analyze an audio signal, break it up into frequency bands, and display that informati ...
Read more

›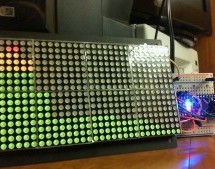 In this Instructable I am going to show how to make a program in Processing that analyzes sound on your computer and sends data to an Arduino that controls an LED matrix to show the spectrum analysis. I will be explaining where to get materials, explaining the coding and wiring needed and providing example programs that can be adapted. I will be using an Arduino Nano and and a 32x16 LED Matrix from Sure Ele ...
Read more

›