When S/PDIF became available in the Teensy Audio Library I thought this might be the solution to ground loop problems I'd been having when interfacing projects to my PC. However, I quickly realized I didn't have any sound cards with an S/PDIF interface. In the belief that I'd rather build than buy I decided to update one of my previous projects, a PCM2904 based sound card, to include an S/PDIF interface. Th ...
Read more

›
A friend has approached me regarding his solar project. He wants to install a solar panel together with a battery and an inverter in order to have power at his allotment garden. He had looked at a hobbyist project where an arduino was used to build a MPPT (maximum point of power tracking) charge controller. I took a look at the design, liked a lot of what I saw and decided to build something similar. The ba ...
Read more

›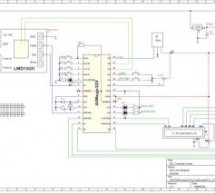 I just wanted a simle DCC central wich I can use to test new DCC locomotives n ad potentially with a "program" mode so it can "break in" new locomotives for me by running them for specific periods of time in both directions.   The result is an Arduino  based DCC central.    It is based on some stuff I picked up from the  "interweb" and either slimmed it down or added new features.   It uses an ATMel 328  mi ...
Read more

›
DC Output Solid State Relay 10Amps 60V DC (Optically Isolated Input) This project has been designed around TLP250/352 which is Opto-Coupler IGBT/MOSFET Gate Driver from Toshiba and Mosfet IRFP260 from IR, This relay consists of optically isolated gate driver and low impedance Mosfet. The combination of low resistance and high load current handling capabilities make this Relay suitable for a variety of switc ...
Read more

›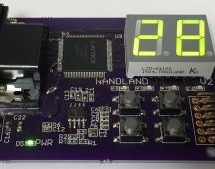 Nandland Go Board - Your FPGA Playground My name is Russell and I am the creator of www.nandland.com.  I started Nandland to increase the usage of FPGAs by making them easy to use.  I am thrilled to announce after months of hard work the creation of the next phase of that plan: The first FPGA development board you should buy! What is an FPGA? FPGA stands for Field Programmable Gate Array. An FPGA is a compo ...
Read more

›
SOS is the commonly used description for the international Morse code distress signal (· · · — — — · · ·).  [read more on wiki] Requirements: 1) Arduino 2*) 8 Ω speaker 3*) 150 Ω or similar resistor 4) 5mm RED LED 5) Hook-up wires 6) Any breadboard * Ω = Ohms Step 1: Schematic Hook-up wires as shown (original pic here). Make sure that LED's anode and cathode correctly connected. [read more on wiki] Step 2: ...
Read more

›