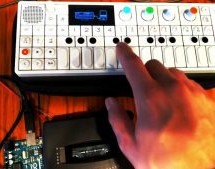 Variable-speed playback cassette players were already the cool kids on the block. How else are you going to have any fun with magnetic tape without ripping out the tape head and running it manually over those silky brown strips? Sure, you can change the playback speed on most players as long as you can get to the trim pot. But true variable-speed players make better synths, because it's so much easier to ch ...
Read more

›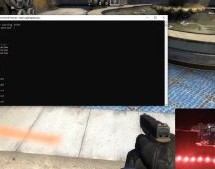 Inspired by the over-the-top stage lighting and pyrotechnics used during e-sport events, [Hans Peter] set out to develop a scaled-down version (minus the flames) for his personal Counter-Strike: Global Offensive sessions. It might seem like pulling something like this off would involve hacking the game engine, but as it turns out, Valve was kind enough to implement a game state API that made it relatively e ...
Read more

›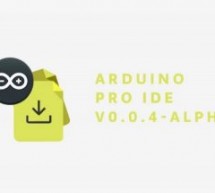 The Arduino development team have today announced the availability of the Arduino Pro IDE v0.0.4-alpha making it available for windows, Mac OS and Linux. The source code is now available to download from the official Arduino GitHub repositorie. The Arduino Pro IDE is being developed to provide Arduino users with a simple, modern web app version of the Arduino IDE, with boards and libraries available without ...
Read more

›
In this project you'll create a standalone web server with an ESP32 that can toggle two LEDs using the Arduino IDE programming environment. If you want to learn more about the ESP32 dev board, read my Getting Started Guide with ESP32.  First, watch the video demonstration below Preparing the ESP32 board in Arduino IDE There's an add-on for the Arduino IDE that allows you to program the ESP32 using the Ardui ...
Read more

›
This project is a modification of my previous Bluetooth-enabled LED matrix display project, which used 8×64 monochromatic LED matrix (total 512 LEDs) for displaying scrolling text message. The original project used Bluetooth for display data transfer from a smartphone, but this one now uses Wifi. The display message is sent through web browser to a ESP8266 module that is configured as a web-server. No Ardui ...
Read more

›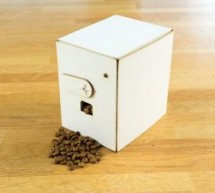 Time to get Pavlovian on your cat! Story If you ever tried to train a cat, you know how hard it is. Cats are their own masters, but now you have the chance to let the cats do your bidding using this IoT-enabled device. Welcome to Pavlov's Cat Experiment! In this project, you will learn how to teach your cat when it is (and isn't) dinner time using nothing but the components in the MKR IoT Bundle and some ca ...
Read more

›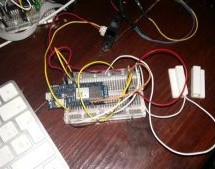 IoT security/environment monitoring device with NFC & fingerprint authentication devices and a Weak Artificial Intelligence Assistant. Things used in this project Hardware components Arduino UNO & Genuino UNO × 2 Arduino MKR1000 × 1 Solderless Breadboard Half Size × 1 SeeedStudio Grove Base Shield × 1 SeeedStudio Fingerprint Scanner × 1 PN532 NFC Module V3 × 1 LED (generic) × 3 Temperature Se ...
Read more

›
In this project you're going to monitor the status of a door using an ESP8266. The goal of this project is to show the endless possibilities that this $4 WiFi module offers when integrates with a free platform that I'm about to show you. Before continue reading this project, please complete the following tutorials or use them as a reference: How to get started with the ESP8266 How to Install the ESP8266 Boa ...
Read more

›
This little Instructable will show you how to use a 320x240 pixel LCD screen connected to an Arduino Uno with a network shield too, to show stats for Youtube channels. I created this as I wanted to see how many subscribers and views I had on my channels without having to check Youtube :) The stats update on the LCD screen every minute using the google api. You will need the following: Arduino Uno Arduino Et ...
Read more

›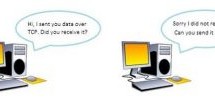 INTRODUCTION In this project, we will learn the basics of Transmission Control Protocol (TCP) and how to communicate to a webserver over TCP. We will request and receive packets from the Google web server using the above communication protocol. The 4Duino display is used to print the status of the connection and the received information for debugging purposes. Transfer of Data over Internet The 2 most commo ...
Read more

›
There are but a few things better than (succesfully) programming and using your Arduino. Surely one of those things is using your ESP8266 as an Arduino with WiFi! In this instructable I will show you an EASY way to get the ESP8266 working as a web server AND accessing that server from anywhere (over the internet) Also if you find this instructable interesting, perhaps you'll like some of my others: EASY Ard ...
Read more

›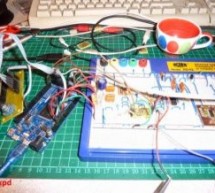 Consider this the "Blinky LED" of the anduinoWiFi shield! Things used in this project Hardware components Andium Anduino WiFi × 1 Arduino Due × 1 Arduino Zero & Genuino Zero × 1 Software apps and online services Arduino IDE Story Motivation Implementing an IoT prototype utilizing an Arduino that doesn't natively support WiFi can be cumbersome. Sure there are some pretty good options for native support. ...
Read more

›