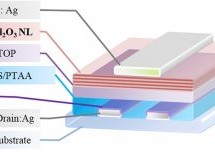 Amorphous silicon-based Thin-film transistors (TFTs) are the foundation of many modern-day technologies, such as smartphones and flat-panel TVs. Still, it comes with a few drawbacks like performance limitations due to limited carrier mobility. Provoking the researchers in search of something better. As a result, Organic thin-film transistors (OTFTs) were developed. OTFTs have solved the problem with carrier ...
Read more

›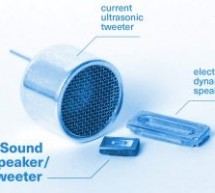 STMicroelectronics along with the audio company USound has created the first MEMS (Micro ElectroMechnical Systems) micro-loudspeaker based on semiconductors. It's the smallest loudspeaker in the world, but it can produce a powerful noise. MEMS makes it possible. The speakers are being presented at CES 2018 in Las Vegas. In the audio world, the electromechanical capabilities of MEMS have only been used to bu ...
Read more

›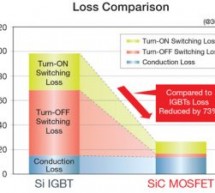 Coping with rapid technological advances and finding efficient energy solutions are the keys for development of power electronics of the future. A new research had been done in North Carolina State University about increasing the efficiency of high-power switches. Silicon Carbide is a compound of silicon and carbon with chemical formula SiC. It is a wide bandgap (WBG) semiconductor, that allows devices to o ...
Read more

›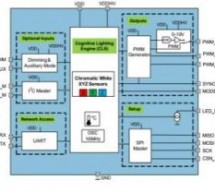 ams AG, a multinational semiconductor manufacturer and provider of high performance sensors and analog ICs, had announced the AS7221, an integrated white-tunable smart lighting manager that can be controlled through its network connection by means of simple text-based commands. AS7221 is a networking-enabled IoT Smart Lighting Manager with embedded tri-stimulus color sensing for direct CIE color point mappi ...
Read more

›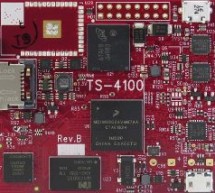 Technologic Systems has begun testing its first i.MX6 UL (UltraLite) based board, which is also its first computer-on-module that can work as a single board computer. The footprint of 75 x 55mm TS-4100 module features a microSD slot, onboard eMMC, a micro-USB OTG port with power support, and optional WiFi and Bluetooth. This board offers long-term support and a temperature operating range of -40 to 85°C, an ...
Read more

›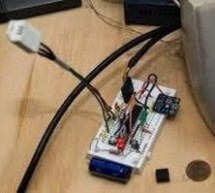 Munich, Germany – February 26, 2015 – Infineon Technologies AG (FSE: IFX / OTCQX: IFNNY) has launched an ultra-high ±5cm resolution, miniature MEMS (Micro Electro Mechanical Systems) pressure sensor for use in mobile and wearable gadgets and IoT (Internet of Things) devices. The DPS310 is a low-power digital barometric pressure sensor that enables the development of new and enhanced navigation, location, we ...
Read more

›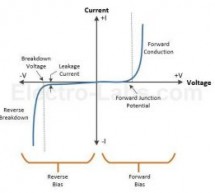 In semiconductor and electronics industry, a diode is a widely used discrete component. It is a significant element in many electronic circuits and applications ranging from low power signal circuits to power rectification. Based on the functions and ratings, there are different types of diodes. However, all semiconductor diodes contain a PN junction to perform their basic operation. Definition of a Diode A ...
Read more

›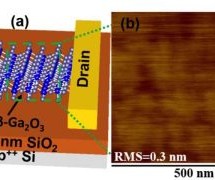 Researchers have demonstrated the high-performance potential of an experimental transistor made of a semiconductor called beta gallium oxide, which could bring new ultra-efficient switches for applications such as the power grid, military ships and aircraft. The semiconductor is promising for next-generation "power electronics," or devices needed to control the flow of electrical energy in circuits. Such a ...
Read more

›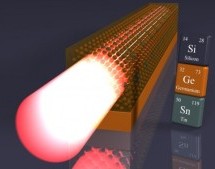 Swiss scientists have created the first semiconductor laser consisting solely of elements of main group IV (the carbon group) on the periodic table. Simply, this means that the new device is directly compatible with other elements in that group – such as silicon, carbon, and lead – and so can be directly incorporated in a silicon chip as it is manufactured. This presents new possibilities for transmitting d ...
Read more

›