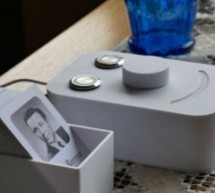 Using an Arduino Uno micro-controller together with RFID Cards a unique digital jukebox has been created aptly named Juuke. Watch the demonstration video below to learn more about the easy-to-use system designed specifically children and the elderly to be able to play their favourite music. The Juuke Box works by using RFID cards to play specific songs from an SD card. You could also play the songs randomly ...
Read more

›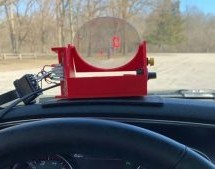 Many cars these days come with a basic Heads Up Display, or HUD. Typically, these display speed, though some also throw in a tachometer or navigational graphics too. Of course, if your car doesn't have one of these stock, hacking in your own is always an option. [PowerBroker2] developed this HUD in a somewhat circuitous way, but it's effective nonetheless. An ELM327 Bluetooth OBD-II reader is hooked up to t ...
Read more

›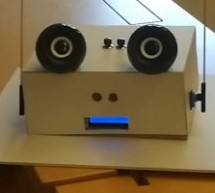 Want to take that annoyingly productive coworker down a notch? Yeah, us too. How dare they get so much done and be so happy about it? How is it possible that they can bang on that keyboard all day when you struggle to string together an email? The Slippy Slapper is a useless machine that turns people into useless machines using tactics like endless distraction and mild physical violence. It presses you ...
Read more

›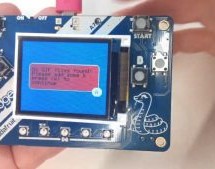 Historically, getting files on to a microcontroller device was a fraught process. You might have found yourself placing image data manually into arrays in code, or perhaps repeatedly swapping SD cards in and out. For select Arduino boards, that's no longer a problem – thanks to the new TinyUSB library from Adafruit (Youtube link, embedded below). The library is available on Github, and is compatible with SA ...
Read more

›
For my latest project, I am diving back into Verilog to create the hardware side of Consolite. For those who don't know, Consolite is the name I've given to my design of a tiny hobbyist game console and associated software toolchain. In my previous posts, I demoed a compiler that translates from a flavor of C to Consolite Assembly, an assembler that translates from Consolite Assembly to binary files, and an ...
Read more

›
ulibSD It's a library for use SD cards in SPI mode with uControllers, entirely writtenin C. This library can work with SD cards and also has the possibility to emulate the behavior in a PC file (GNU/Linux) using the macro _M_IX86. It's for debugging purposes. The data transfer is oriented to 512 byte size, remember this. Public methods ulibSD has four public methods: SD_Init: Initialization the SD card. SD_ ...
Read more

›
I always considered circuit boards like this something you bought, not something you made. Not any more. I actually helped to make the board in the picture above. And it was awesome fun. The board is designed to monitor the conductivity (and, possibly, contamination) of water in lakes and streams, with the wonderful feature that it fits through the mouth of a regular water bottle. It's called Riffle and it ...
Read more

›
The goal of this project is to learn as much as possible about the Zsun WiFi card reader and run OpenWrt on it to turn it into an awesome wifi device. UPDATE 2017-09-12 Info about LEDE and USB gadget working UPDATE 2016-11-28 Adding some more info about the new PCB revision, thanks to Erik Dorner, who sent me his analysis a long time ago UPDATE 2016-04-23 The new PCB is missing a jumper on the RX serial lin ...
Read more

›
This project, builds on Wunderground weather forecast via the Internet. Specs: 1. 3 days weather forecast (Low&High temps, probably of precipitation, condition icons) 2. Current weather conditions (Current temp, feelslike temp, humidity, pressure) 3. Current wind directions & speed with analog gauge meter. 4. Indoor temperature with Dallas 18b20 Temperature sensor. 5. NTP time via Wunderground time ...
Read more

›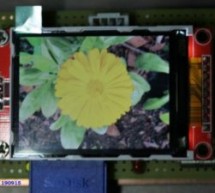 Story The main purpose of this project is to build a system based on chip ATMEGA328P, Arduino compatible, and interface it with a 2.2" QVGA TFT display using the library ILI9341. As an alternative to the self-build system you can use an Arduino Pro 3.3 V/ 8 MHz board or similar. This system works well and can be very useful for many applications, as data-loggers, graphic terminal, etc. A great advantage of ...
Read more

›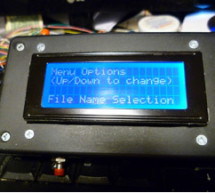 This project started as many of mine usually do, as a honey-do. We have compiled an extensive list of our book and movie collections on our computer at home, but my wife wanted to be able to scan the list from the video store (yes, we still go to the video store). So I created a hand held device that allows us to scroll through text files stored on an SD card. I have my video collection and science fiction ...
Read more

›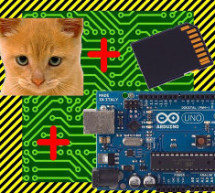 I used: an Arduino Uno a Parallax PIR Motion Sensor and a Seeed Studio SD Card Shield Arduino, shield, sd card, logging shield, storage, logger Check out This instructable on PIRs in case you didn't know what it is: http://www.instructables.com/id/PIR-Motion-Sensor-Tutorial/ Step 1: Connect your PIR Sensor Hook up the PIR Sensor Ground pin to Ground VCC pin to 5V OUT to A5 To better help you understand how ...
Read more

›