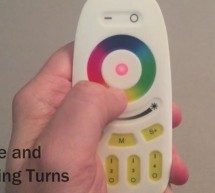 In this post, we will learn your IoT-RC-Car-With-Smart-Lamp-Remote-or-Gateway: For an unrelated project, I had been writing some Arduino code to talk to the MiLight smart lamps and lamp remotes that I have in my home. After I succeeded in intercepting commands from the wireless remotes, I decided to make a little RC car to test out the code. It turns out the 2.4GHz remotes used in these lamps have a 360 tou ...
Read more

›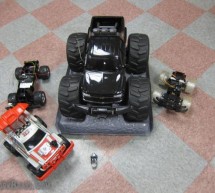 I am teaching a robotics course in my kids high school (Rambam Mesivta in Lawrence, NY). I was looking for a cost effective way to teach them about the priciples of robotics without spending an arm and a leg, and getting them excited about the prospects of hacking hardware and teach them how to interface to the arduino platform. We studied H-Bridges made using  trasistors and switches, but there was somethi ...
Read more

›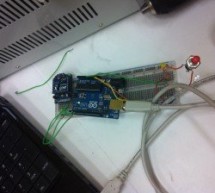 Introduction: Give a brief description of what you are trying to solve. Include a high-level overview of what you made, why you made it, what parts you used, and what it does. In today's growing technology, it seems every little electronic is becoming touch or motion sensored. Our team wanted to incorporate that type of technology into a non traditional device. We modified an RC car toy to be controlled by ...
Read more

›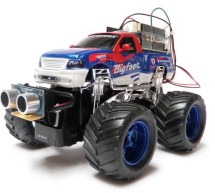 Converting an RC car into a robot is a quick and easy way to get started with robotics. At the very least, when you get bored of playing with your remote control car after three days, you can turn it into a robot that will do all of your evil bidding. Well, maybe not all of it, but at least a sizable amount. In this Instructable I will go over the bare minimum you need to get started. Think of it as a templ ...
Read more

›
Hi guys! So for my electronics class this year we were tasked with creating some kind of electronic gadget in order to demonstrate what we learned over the semester. Being a car-loving type of guy, I decided to get a cheap RC car and see in what ways I could hack it using an Arduino Leonardo I had leftover from lab. Having an infrared proximity sensor handy, I thought It would be nice to use the sensor to b ...
Read more

›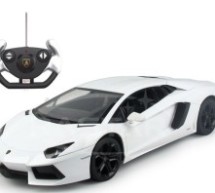 Hi there, You're going to transform any RC toy car into a big message writer that can be used to transform your city squares into witty messages, political statements or beautiful drawings, and for less than 20$. The idea is to drop a trail of powder or paint behind the car to write the message. Every RC car is different, and you'll be using your creativity and improvisation skills to create your machine. T ...
Read more

›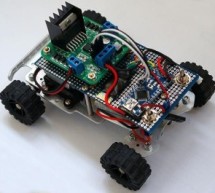 This is a simple project of Android Bluetooth Car with Bluetooth control. Arduino controller is used To control the car used Android-device with a built-in accelerometer. Tilt forward - car goes forward, tilt to the left - car turns to the left, tilt back - car goes back. Speed of movement or rotation depends on how much you tilt the device. Sensitivity and value of the tilt set in the configuration Android ...
Read more

›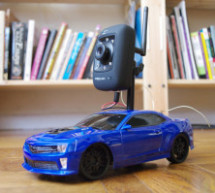 The Internet Controlled RC Car allows you to remotely drive around a small rc car from wherever you may be and see where it is going. This is fun because you can remote explore whatever space you leave it in, or hand over the keys - so to speak - and allow someone to drive around your space. This is also a great building block for a telepresence robot. This project is also a great beginner project for someo ...
Read more

›
Have an old toy car? I hacked mine using Arduino and an H bridge circuit to control the motors, used my Sony Z1 Android phone to control it with the recent 1Sheeld I got from Kickstarter. I thought to use the Gyroscope sensor in to drive it but after experimenting, I used the gravity sensor instead, will explain in details why later in step 5. Step 1: Required stuff Required components: 1- Android smartphon ...
Read more

›