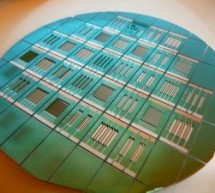 A new innovative technology for wearables is taking over the market of future technology. Wearables are portable systems that house sensors to make measurements from the wearer's body. Powering these wearables requires flexible batteries that adapt to the specific material, and deliver the power needed for the system. Fraunhofer Institute for Reliability and Microintegration IZM developed a micro battery to ...
Read more

›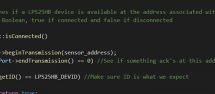 The Arduino IDE has a bit of a split personality. On the one hand, it is a simple environment where you can just pick and choose a few libraries, write a few lines of code, and make lots of interesting things. On the other hand, it is also an ecosystem in which many different boards and libraries can be supported. Writing a great library that everyone can easily use takes a little forethought. There is an o ...
Read more

›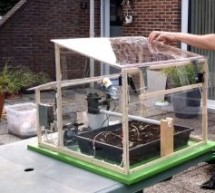 We decided to design a greenhouse as subject for our electronic project. The goal was to regulate the temperature inside the greenhouse thanks a lamp, a servomotor to open a window and a PC fan. We wanted to maintain a quite constant level of soil moisture with a pump and to receive temperature, soil moisture and luminosity measurements. Finally, we designed a website to be able to control it remotely. This ...
Read more

›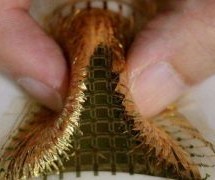 Pressure sensors are used today in many fields, such as automotive industry, touch screen devices, aviation and biomedical instrumentation, many of these applications require precise and accurate measures. Many times, this can not be achieved because of the limitations of the sensors such as the inability to measure on round surfaces (if they are twisted or wrinkled). To solve this problem a transparent and ...
Read more

›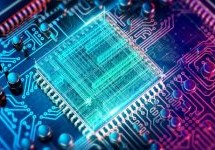 Advanced Research Report on 'Global Solderless Breadboards Market 2019'. ICRWorld Research estimates the future of the Solderless Breadboards industry with a thorough analysis of the forces governing the market. The report, titled 'Global Solderless Breadboards Market 2019 – Production, Sales, Demand, Supply, Cost Structure, Manufacturers, Shares, Forecast 2024,' is a comprehensive take on the strengths bol ...
Read more

›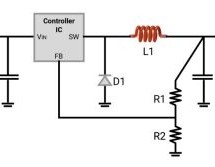 All electronics projects need power. Power can come from either stored energy in a battery, or directly from mains AC voltage or DC power from renewable sources such as solar energy. Power Management ICs (PMICs) help manage the power requirements in a system including scaling voltages, battery charging, and DC-DC conversion. Choosing the right PMIC can make a difference in whether the final product becomes ...
Read more

›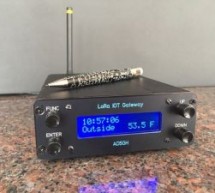 The LoRa IOT Home Environmental Monitoring System consists of an Arduino Mega based IOT-to-Internet gateway and Arduino Feather based remote stations with environmental sensors. The remote stations communicate wirelessly with the gateway using LoRa radios. The system enables a homeowner to monitor the home environment via an internet accessible dashboard, receive periodic SMS environmental notifications, re ...
Read more

›
What is it? This is a small (0.5 x 0.5 inch) breakout board for Texas Instrument's BQ25504 Ultra Low Power Boost Converter with Battery Management for Energy Harvesting Applications. From the datasheet: "The bq25504 device is the first of a new family of intelligent integrated energy harvesting nano-power management solutions that are well suited for meeting the special needs of ultra low power applications ...
Read more

›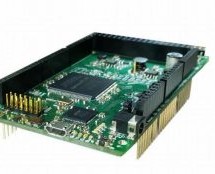 The DueProLogic makes programmable logic easy with an all inclusive development platform. It includes an Altera Cyclone IV FPGA, on board programming, four megabit configuration flash, and an SD connector for add on memory. You can create your HDL code, program it into the flash and interact with the hardware via a Windows PC. This is the FPGA (Field-Programmable Gate Array) development board and runtime en ...
Read more

›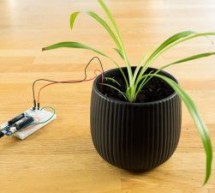 Ever wished you could talk with your plants? Story Introduction As the English poet William Wordsworth once said: "Your mind is the garden, your thoughts are the seeds, the harvest can be either flowers or weeds." Keeping your plants alive can be quite the challenge as they are very bad at communication. One way to keep them happy is to bring your plants with you, but maybe you don't want to lug around with ...
Read more

›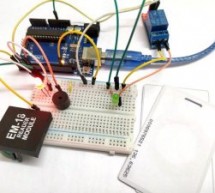 You have seen RFID Door Lock Mechanism in some Hotels and other places, where you don't need a key to unlock the room. You are given a card and you just need to put it in front of a RFID Reader box, and the lock gets unlocked with a Beep and a Blink of LED. This RFID Door Lock can be made easily at your home and you can install it in any door. These Door lock is just electrically operating door lock which g ...
Read more

›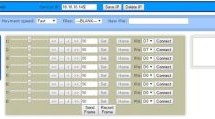 A servo controller using the built-in WiFi abilities of the Arduino MKR1k. The panel consists of a MKR1k web listener and Javascript/ajax. Things used in this project Hardware components Arduino MKR1000 Servos (Tower Pro MG996R) Breadboard (generic) Software apps and online services Arduino IDE Story Arduino and servos have pretty much gone together from the inception of the legendary Arduino hardware proje ...
Read more

›