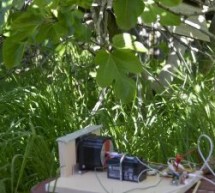 A stepper motor shakes a limb to frighten away birds and squirrels. It is under the control of the MKR1000. Things used in this project Hardware components DC motor (generic) × 1 Arduino MKR1000 × 1 Story The project uses a stepper motor to pull down on a fig tree limb to frighten away birds and squirrels. That is, shake the limb. I know that shaking a limb frightens birds and squirrels well, because I have ...
Read more

›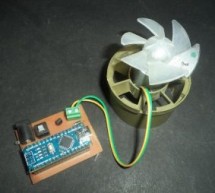 Speed control of DC motor with PC Interface is an easy DIY project. In this project DC motor's speed is controlled by sending the command through PC. Arduino is directly connected to PC through the USB cable and command is given to Arduino on serial monitor of the Arduino IDE. Motor is connected to a transistor, and the base of transistor is connected to PWM pin of Arduino and motors speed is varied accordi ...
Read more

›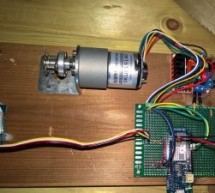 Automating a chicken coop with sensors and actors, using an Arduino MKR1000 and the Blynk internet dashboard. Things used in this project Hardware components Arduino MKR1000 × 1 CHIHAI DC Motor - 12V 200rpm Encoder with Mounting Bracket × 1 Geekcreit L298N Dual H Bridge Stepper Motor Driver Board For Arduino × 1 Photo resistor × 1 DHT22 Temperature Sensor × 1 Software apps and online services Blynk Story In ...
Read more

›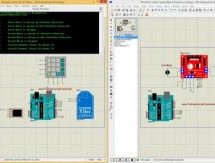 Hello friends, I hope you all are doing great. In today's tutorial, we are gonna design a project named DC Motor Control using XBee & Arduino in Proteus ISIS. I have shared the complete code and have also explained it in detail. You can also download the complete working Proteus Simulation given at the end of this tutorial. In this project, I have designed two Proteus Simulations. The first Simulation i ...
Read more

›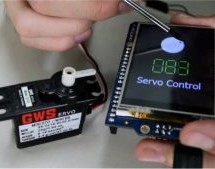 In this project, we will control the angular position of the DC Servo Motor via an I/O port (with PWM output capability) and touch knob. The 4Duino resistive touch display is used as a means for a graphical interface to control the angular positon of the Servo. Servo motor is a very useful device for hobbyists and robot enthusiasts as it allows your project to have moving parts. Servo motors are unique, as ...
Read more

›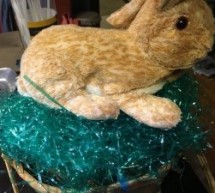 As a rabbit person, Easter is my favorite holiday, but plain old Easter baskets can get old. Things used in this project Story As a rabbit lover, Easter has always been my favorite holiday. However, the classic Easter basket just isn't that exciting. In this project, you add a remote controlled surprise with an Arduino MKR1000 and Cayenne IoT. Basket The first change you need to make is to the basket, if it ...
Read more

›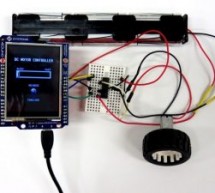 In this project, we will learn how to control the speed and direction of a DC motor via I/O ports with PWM output capability, a L293D quad half-h drivers IC and 4D Workshop widgets. In its simplest form, a DC motor has two wires which is connected to a power supply. Depend on whichever way current flows in the DC motor, this will determine the direction in which the motor will spin. Motors are often used in ...
Read more

›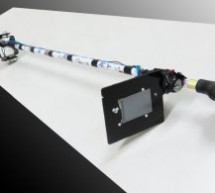 Blind Assistance is a project designed to help visually impaired people detecting obstacles in their way. It uses 4Duino, three ultrasonic sensors, one vibration motor and an LED. These components are attached to a walking stick. Blind Assistance alarms the user if there's an obstacle in his way. These obstacles are detected using an Ultrasonic Sensor. It is able to measure distances from 2cm to 400cm. Ultr ...
Read more

›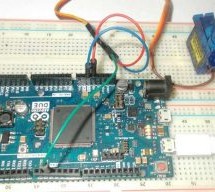 As discussed earlier, Arduino Due is an ARM controller based board designed for electronic engineers and hobbyists. This DUE board can be used for making CNC machines, 3D printers, robotic arms etc. All these projects have a common feature that is Position Control. Any of these projects needs accuracy towards their position. Accurate positions in these machines can be achieved by Servo Motors. In this sessi ...
Read more

›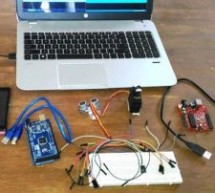 This is an interesting project in which we explore the power of an Arduino and Android to create a Surveillance device which uses Arduino and Ultra Sonic Sensor to broadcast the information to a mobile application (Android) using Bluetooth. Safety and Security has been our primary concern since ages. Installing a security camera that has night mode with tilt and pan option will burn a big hole on our pocket ...
Read more

›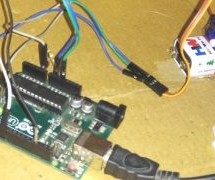 Security is a major concern in our day to day life, and digital locks have become an important part of these security systems. There are many types of security systems available to secure our place. Some examples are PIR based Security System, RFID based Security System, Digital Lock System, bio-matrix systems, Electronics Code lock. In this post, let us build a Secret Knock Detecting Door Lock using Arduin ...
Read more

›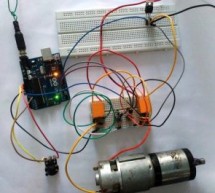 In this project we control direction and speed of a 24v high current motor using Arduino and two relays. No power switches are needed for this circuit, just two push buttons and in Potentiometer to control the direction and speed of DC Motor. One push button will rotate motor clockwise and other will rotate it counter clockwise. One n-channel MOSFET is required to control speed of motor. Relays are used to ...
Read more

›