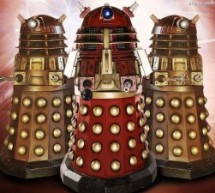 Overview The Arduino Motor Shield is based on the L298 (datasheet), which is a dual full-bridge driver designed to drive inductive loads such as relays, solenoids, DC and stepping motors. It lets you drive two DC motors with your Arduino board, controlling the speed and direction of each one independently. You can also measure the motor current absorption of each motor, among other features. The shield is T ...
Read more

›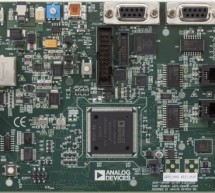 Motor control is becoming the power industry's fastest changing technology area. The reason for this is the requirement to improve energy efficiency from the millions of motors which are used in our homes, factories and cars. New developments in motor controller design, current sensing and control algorithms will be needed if new and more stringent efficiency targets are to be achieved. The main design elem ...
Read more

›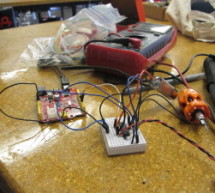 Using two xbees, an arduino, an xbee explorer, and an h-bridge, wirelessly control a DC motor to spin in both directions (last video). Note: I used the xbee I linked to, but for a one to one communication, rather than a network of wireless devices, xbee series 1 would do fine, but the AT commands are slightly different. Step 1: Materials Arduino 2 xbees Any DC motor power supply or battery usb mini cable xb ...
Read more

›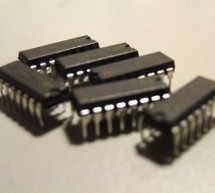 After long research and trial and error, I have came up to a new walkthrough regarding this nice chip, the L293D. Each project is one project and each one has its own unique power configurations, so you must be aware of the best battery choice and how to distribute voltage through your robot. I strongly advice you to read the following articles: Picking Batteries for your Robot Once you've decided on batter ...
Read more

›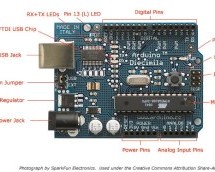 Arduino is an open-source electronics prototyping platform based on flexible, easy-to-use hardware and software. It's intended for artists, designers, hobbyists, and anyone interested in creating interactive objects or environments. Arduino can sense the environment by receiving input from a variety of sensors and can affect its surroundings by controlling lights, motors, and other actuators. The microcontr ...
Read more

›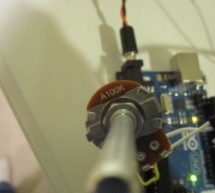 In this instructable, I am going to show you what a servo motor is, how to use it, and ideas for starting projects using it. I used arduino to control my servo, I added how to use a 555 in some of the later steps. Step 1: What is a Servo motor If you are like me, then you knew very little about servo motors, and how to use them, so we should start from the beginning. A Servo motor uses pulse width modulatio ...
Read more

›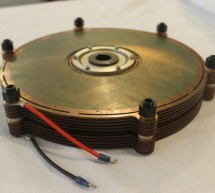 A prototype electric motor that uses a new principle for transforming electricity into rotary force is being developed at C-Motive Technologies, a company co-founded by UW-Madison assistant professor Dan Ludois. Photo: Dan Ludois A tabletop motor using an entirely new driving principle is under development at the headquarters of C-Motive Technologies, a startup business that is commercializing technology fr ...
Read more

›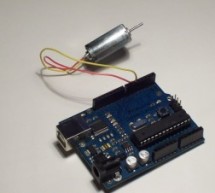 When I say simple, I don't mean use a speed control. But control the motor directly without any external circuitry. Here's how: How this came about: I recently was working on an instructable about charlieplexing with an arduino. And I was wondering if the same principle would work with motors to some extent. So I came up with the idea that if you used a motor instead of an led you could have 2-way cont ...
Read more

›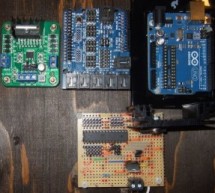 I am presenting a compact design of a stripboard Arduino board (DIYduino) that includes a 2A motor driver and has additionally the functionality of a sensor shield. The 2-channel version cost approximately $29.43 and is more affordable compared to $39.00 for a commercially available system consisting of an Arduino Uno, $21.50, a sensor shield, $8.50, and a motor shield, $9.00. The cost can be further reduce ...
Read more

›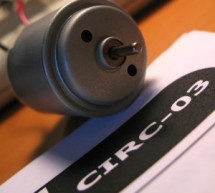 This week, we'll finally be using the Arduino to control some motors! First up, we'll control a standard DC motor running off a 9V battery with the help of an NPN transistor and a PWM (Pulse Width Modulated) signal from the Arduino. [box type="note" color=" #202020 " bg="#ffbb00 " font="verdana" fontsize="14" radius="20 " border="#000" float="right" head="Attributes"]Thanks to Jeremy , for this articles[/bo ...
Read more

›
This instructable will show you show to build an Arduino shield which can be used to control 3 servos and 1 stepper motor using 4 potentiometers. You will need: access to a laser printer/cnc router/etching chemicals 7 x 3 pin 3.5mm terminal blocks 2 x 2 pin 3.5mm terminal blocks 2 x 8 pin stackable headers 2 x 6 pin stackable headers 1 x 8 pin chip socket 1 x L293D motor driver chip optional: access to a la ...
Read more

›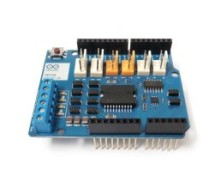 The Arduino Motor Shield allows you to easily control motor direction and speed using an Arduino. By allowing you to simply address Arduino pins, it makes it very simple to incorporate a motor into your project. It also allows you to be able to power a motor with a separate power supply of up to 12v. Best of all, the shield is very easy to find. Aside from being sold a number of places online, they are now ...
Read more

›