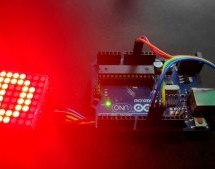 https://youtu.be/DLC6FyxNayo A Dot-Matrix Display is a display device which contains light emitting diodes aligned in the form of matrix.This Dot matrix displays are used in applications where Symbol, Graphic, Characters, Alphabets, Numerals are need to be displayed together in static as well as Scrolling motion.Dot Matrix Display is manufactured in various dimensions like 5x7,8x8,16x8,128x16, 128 ...
Read more

›
Introduction Hi guys, today we will be focusing on displaying mini graphics and texts on an 8×8 LED matrix using the MAX7219 (or MAX7221) LED driver and the Arduino Uno. The 8×8 LED matrix displays are usually used for the display of symbols, simple graphics and texts. Made of super bright LEDs, they produce low resolution display and can be daisy chained to produce larger displays. To enable us to control ...
Read more

›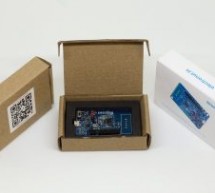 Development boards are assistant tools that help engineers and enthusiasts to become familiarized with hardware development. They simplify the process of controlling and programming hardware, such as microcontrollers and microprocessors. Electronut Labs, an embedded systems consulting company, had produced its new BLE development board "Bluey" with a set of useful sensors and NFC support. Bluey is an open s ...
Read more

›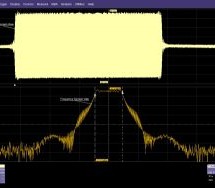 The FFT (Fast Fourier Transform) first appeared when microprocessors entered commercial design in the 1970s. Today almost every oscilloscope from high-priced laboratory models to the lowest-priced hobby models offer FFT analysis. The FFT is a powerful tool, but using it effectively requires some study. I'll show you how to set up and use the FFT effectively. We'll skip the technical description of the FFT, ...
Read more

›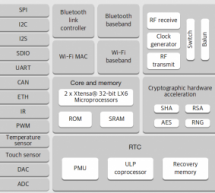 It has been about one year since the announcement of ESP32 SoC and the beginning of its beta testing for some developers. Last Month we covered the release of ESP-WROOM-32 module datasheet,  which promised that "New SDK features, tutorials and example applications will be released over the next few months.". The ESP-32 datasheet was released at the end of August. So let us discover the details of ESP-32 SoC ...
Read more

›