Development boards are assistant tools that help engineers and enthusiasts to become familiarized with hardware development. They simplify the process of controlling and programming hardware, such as microcontrollers and microprocessors.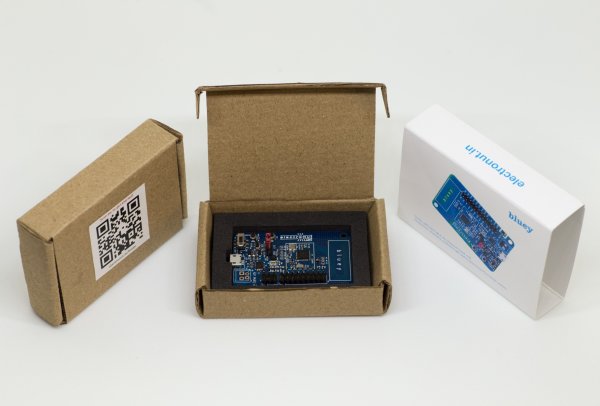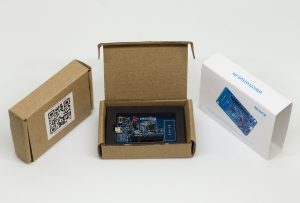 Electronut Labs, an embedded systems consulting company, had produced its new BLE development board "Bluey" with a set of useful sensors and NFC support.
Bluey is an open source board that features the Nordic nRF52832 SoC which supports BLE and other proprietary wireless protocols. Bluey has built-in sensors that include temperature, humidity, ambient light and accelerometer sensors. Also, it supports NFC and comes with a built-in NFC PCB antenna.
The nRF52832 SoC is a powerful, ultra-low power multiprotocol SoC suited for Bluetooth Low Energy, ANT and 2.4GHz ultra low-power wireless applications. It is built around a 32-bit ARM Cortex™-M4F CPU with 512kB + 64kB RAM.
Bluey Specifications:
Nordic nRF52832 QFAA BLE SoC (512k Flash / 64k RAM)
TI HDC1010 Temperature/Humidity sensor
APDS-9300-020 ambient light sensor
ST Micro LSM6DS3 accelerometer
CREE RGB LED
CP2104 USB interface
2 push buttons
Coin cell holder
Micro SD slot
2.4 GHz PCB antenna
NFC PCB antenna
Bluey can be programmed using the Nordic nRF5 SDK. You can upload the code with an external programmer such as the Nordic nRF52-DK, or the Black Magic Probe firmware on STM32F103 breakout. But, within the built-in OTA (over the air) bootloader, you can upload the code directly using a PC or a phone.
The sensors on the board require a minimum of 2.7 volts to function properly, and the maximum power is 6 volts. Bluey's design offers three different ways to power it, all of them have a polarity protection:
Using the 5V micro USB connector (which also gives you the option to print debug messages via UART).
The + / – power supply pins which can take regular 2.54 mm header pins, a JST connector for a 3.7 V LiPo battery, or a 3.5 mm terminal block.
Read more: Bluey, BLE Development Board Supports NFC