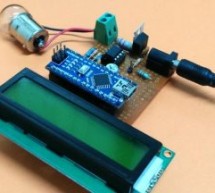 As electronics engineers, we always depend upon meters/instruments to measure and analyse the working of a circuit. Starting with a simple multimeter to a complex power quality analysers or DSOs everything has their own unique applications. Most of these meters are readily available and can be purchased based on the parameters to be measured and their accuracy. But sometimes we might end up in a situation w ...
Read more

›
All embedded lovers are familiar with multimeter which a great tool to measure voltage, current, resistance etc. A multimeter can measure them easily. But sometimes we need to measure inductance and capacitance which is not possible with a normal multimeter. There are some special multimeters that can measure inductance and capacitance but they are costly. We already built Frequency Meter, Capacitance Meter ...
Read more

›
The purpose of this turorial is to demonstrate an innovative approach for low cost continuous liquid level monitoring based on MPX5010DP differential pressure sensor. Most of the traditional measuring systems were designed and implemented by complicated hardware circuitry. It made the product expensive, with low functionality and with limited precision. With virtual measurement technology, more of the instr ...
Read more

›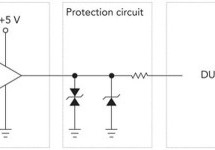 USB data-acquisition modules offer good value and ease of use, which makes them an attractive choice for manufacturing test. But before you use the modules in a manufacturing test system, you need to take steps to protect them. During manufacturing test of circuit boards or subassemblies, a defect in an assembly may result in a condition that damages a data-acquisition module. The typical USB DIO (digital I ...
Read more

›