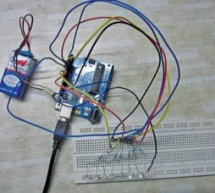 Light animations are visually appealing and hence widely used for advertising purposes. In this project, we present a MATLAB-based graphical user interface (GUI) approach to control the glowing pattern of a number of light-emitting diodes (LEDs). Use of GUI is advantageous since the user can control illumination patterns while performing other tasks in the PC. This project creates five different lighting pa ...
Read more

›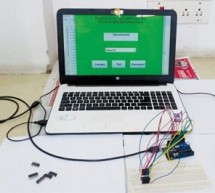 Testing of digital electronic systems generally involves applying a set of test stimuli to inputs of the device-under-test (DUT) and analyzing responses of the system using a response analyzer. If the DUT generates correct output responses (also called the golden response) for all the input stimuli, the DUT is regarded as fault-free. Those DUTs that fail to meet the golden response are regarded as faulty or ...
Read more

›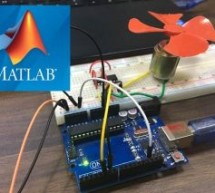 In this tutorial, we will show you how to control DC motor using MATLB and Arduino. If you are new with MATLAB then it is recommend to get started with simple LED blink program with MATLAB. Creating MATLAB Graphical User Interface for controlling DC Motor After finishing setup with Arduino for MATLAB, we have to build GUI (Graphical User Interface) to control DC motor. To launch the GUI, type the below comm ...
Read more

›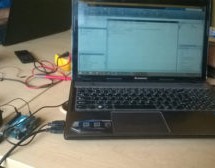 In this tutorial you will learn to make direct connection between your Arduino and Matlab, so that you can program your Arduino directly through Matlab. It is very useful when you are working on complex robotics like Robotic Hand, Humanoid etc. as you can process your complex program on your PC in Matlab and then directly program the results in Arduino. So let's get started: First of all you have to downloa ...
Read more

›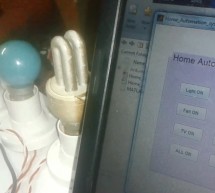 We all are familiar with the word 'Automation', where the human interaction is minimal and things can be controlled automatically or remotely. Home automation is very popular and demanding concept in the field of Electronics, and we are also making our best efforts to make this concept easily understandable and manageable as Electronics Projects. We have previously developed several types of Home Automation ...
Read more

›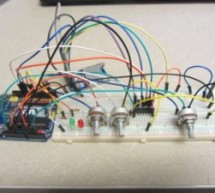 I was working on a project were I needed a cheap and efficient way to log the changing resistance of a sensor while simultaneously logging the temperature. This project is similar in many respects to the other data loggers on my site. Three prototypes have been built with the third one being a PCB. I have found this design to work extremely well for my needs. The resistance measurement princip ...
Read more

›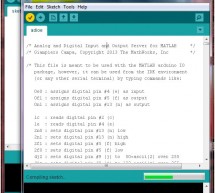 n present time home office appliance controlling is common thing.  Today for controlling home/offices appliances, machineries in companies/industries uses different types of automation systems like DTMF controlled, GSM controlled and many others. So here this project is made for interfacing MATLAB (Graphic User Interfacing) and Home/office/industries automation using Arduino and MATLAB. Here MATLAB is inter ...
Read more

›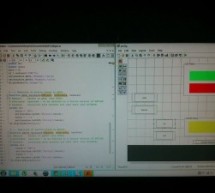 this is my very first instructables and I was referred by an old member. Follow her link here: (http://www.instructables.com/member/Analogue-Chick/) Its a simple illustration on how we can connect Arduino to Matlab and actually control and get information on Arduino using Matlab I have seen few tutorials regarding how to control or get data from Arduino using Matlab. Matlab is a very powerful tool for stude ...
Read more

›