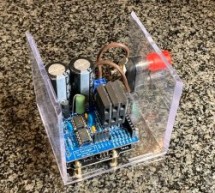 This Instructable is a variant of the original IV Swinger 2: https://www.instructables.com/id/IV-Swinger-2-a-50-IV-Curve-Tracer/ If you came here from there, welcome! Otherwise, please visit that Instructable first. You may or may not end up back here depending on which variant you have chosen. Step 1: Understand the HW Design / Choose Variant Please refer to Step 1 in the original Instructable: https://www ...
Read more

›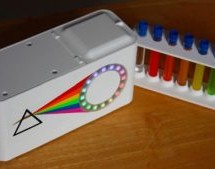 Spectrophotometry is an important scientific tool, most commonly used in biology and chemistry. It's a method to measure the amount of light absorbed by a chemical solution at various different wavelengths. While it's typically the preserve of expensive lab equipment, [Daniel Hingston] built a rig to do the job at home. The heart of the rig is a normal filament-based flashlight bulb, which produces good-qua ...
Read more

›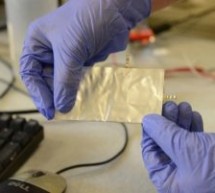 Giant Strides have been moving towards research and production of aluminum batteries. Different teams are working hard to ensure the production of sustainable Aluminium batteries. Recently, Standford University scientists released the first high-performance aluminum battery that can last for a long period, charges very fast and is not expensive. The battery makes use of graphite electrodes. However, life is ...
Read more

›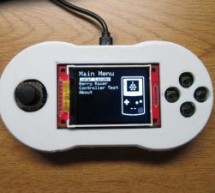 https://youtu.be/C8IPaMl1wTk Berry Racer is a game that I came up with and programmed using Arduino's Software. The game is run on a Teensy microcontroller which is connected through a custom PCB (Printed Circuit Board) to a Screen, a Joystick, four buttons, and a piezo speaker. The board can be powered through the micro USB port on the Teensy or with a battery that can be plugged into the back of the PCB, ...
Read more

›
DuPont Advanced Materials (DuPont) in association with Taiwanese company Formosa Taffeta, has developed a powered smart clothing technology named Intexar™ Heat, for on-body flexible heating garments. The new fabric is thin, lightweight, and durable. The Intexar™ Heat is an ideal solution for outdoor clothing and it is designed to be easily integrated into garments. This innovative technology consists of a t ...
Read more

›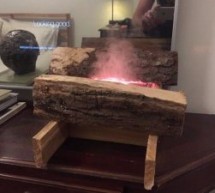 Build a convincing artificial fire effect for the holiday season using NeoPixel LEDs, an Arduino UNO, and a cool mist module. Story This is a project I've had on the backburner for almost exactly 1 calendar year. The seed was planted when I toured the Harry Potter Studios last year and saw a fake fireplace effect being used quite extensively. I am also an avid watcher of the "Fireplace for your Home" Netfli ...
Read more

›
Inspired by the biology of a bee, researchers at the Wyss Institute developed RoboBees, man-made microbots that could perform endless roles in agriculture or disaster relief. A RoboBee is about half the size of a paper clip, weighs less than one-tenth of a gram, and flies using materials that contract when an electric pulse is applied. Now, they progressed even further and designed a hybrid RoboBee that can ...
Read more

›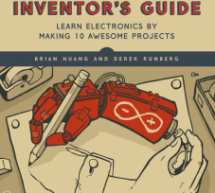 The Arduino microcontroller makes it easy to learn about electronics, but it can be hard to know where to start. The 10 projects in this book will teach you to build, code, and invent with the super-smart Arduino and a handful of parts. First, you'll master the basics with a primer that explains how a circuit works, how to read a wiring schematic, and how to build and test projects with a solderless breadbo ...
Read more

›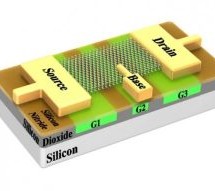 In a recently published study, a team of researchers at SUNY Polytechnic Institute in Albany, New York, has suggested that combining multiple functions in a single semiconductor device can significantly improve device's functionality and efficiency. Nowadays, the semiconductor industry is striving to scale down the device dimensions in order to fit more transistors onto a computer chip and thus improve the ...
Read more

›
The SLF3S-1300F liquid flow sensor is based on Sensirion's proven CMOSens® Technology and optimizes costs by simplifying the design without sacrificing the easy fluidic, electrical and mechanical connections. The straight and unobstructed flow channel has no moving parts; inert wetted materials provide outstanding chemical resistance and excellent media compatibility. In measuring flow rates up to 40 ml/min ...
Read more

›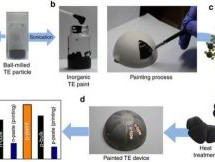 Scientists at the Ulsan National Institute of Science and Technology have developed a thermoelectric coating that can be directly painted onto any surface to turn it into thermal generator. This new technique can be used to convert waste heat into electricity from objects of almost any shape. The team created an inorganic thermoelectric paint that possesses liquid-like properties using Bi2Te3 (bismuth tellu ...
Read more

›
While studying in university we were challenged as part of a course work into designing a box with very accurate temperature control. If the project were to succeed, multiple boxes were to be built and used in a research project studying the effect of surface material on the perceived temperature of flooring and other building materials. The project was deemed as very challenging by the university staff bec ...
Read more

›