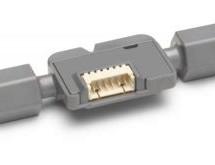 The SLF3S-1300F liquid flow sensor is based on Sensirion's proven CMOSens® Technology and optimizes costs by simplifying the design without sacrificing the easy fluidic, electrical and mechanical connections. The straight and unobstructed flow channel has no moving parts; inert wetted materials provide outstanding chemical resistance and excellent media compatibility. In measuring flow rates up to 40 ml/min ...
Read more

›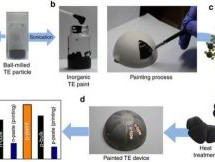 Scientists at the Ulsan National Institute of Science and Technology have developed a thermoelectric coating that can be directly painted onto any surface to turn it into thermal generator. This new technique can be used to convert waste heat into electricity from objects of almost any shape. The team created an inorganic thermoelectric paint that possesses liquid-like properties using Bi2Te3 (bismuth tellu ...
Read more

›
While studying in university we were challenged as part of a course work into designing a box with very accurate temperature control. If the project were to succeed, multiple boxes were to be built and used in a research project studying the effect of surface material on the perceived temperature of flooring and other building materials. The project was deemed as very challenging by the university staff bec ...
Read more

›