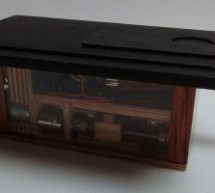 Introduction / Why this project In 2016 I build my first fish feeder, see Fish Feeder 1. The feeder worked fine for more then half a year. After that period the servos were worn out, causing the program to halt, without sending an error-mail. Oops. I didn't had the time to correct this fault, because the aquarium was replaced by a slighter bigger version (Juwel Rio 125). Although the Fish Feeder 1 ...
Read more

›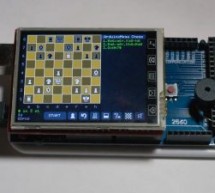 Story After some my Arduino project remains unclaimed touchscreen, so I decided to realize my chidhood dream to create a chess program. After a couple of months it wins me, but it is not big deal because i do not have any chess rating, just amateur. This project uses Arduino Mega 2560 because of lack of operative memory on Uno, 2.8 inch touchscreen, passive buzzer, and about 2000 lines of code. Program uses ...
Read more

›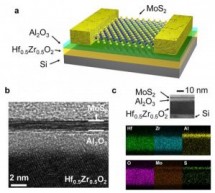 A group of Researchers from Purdue University in Lafayette, Indiana demonstrated the effect called negative capacitance by making a new type of more energy efficient transistor. This new kind of Field Effect Transistor (FET) proves a theory introduced in 2008 by Supriyo Datta, the Thomas Duncan Distinguished Professor of Electrical and Computer Engineering, and Sayeef Salahuddin, who is a professor of Elect ...
Read more

›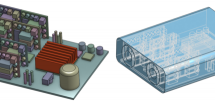 SimScale is announcing a free webinar on 24th of January to teach electronics engineers how conjugate heat transfer simulation in the cloud can help better investigate the thermal response of electronic packaging. According to the Electrical and Electronic Manufacturing Market Briefing 2017 report from The Business Research Company (TBRC), the global electrical and electronics manufacturing market is expect ...
Read more

›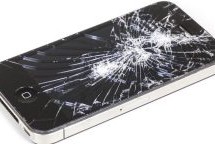 Most of smartphones parts are made of silicons and other compounds, which are expensive and easily-breakable. This problem is making all of smart devices manufacturers looking for stronger and cheaper solutions. By combining a set of materials, a group of researchers have successfully discovered a new material which could finally finish the disaster of cracked smartphone and tablet screens. The research gro ...
Read more

›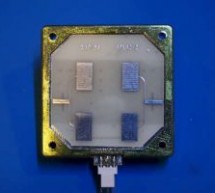 I got a couple of Microsemi's C900502 10.525 GHz X-band Doppler radar motion sensors a while ago. This batch was made in UK and had "UK patents 2243495 and/or 2253108 apply" printed on the case. I have seen a teardown of an HB100 Doppler radar module before and was wondering if I this one is any different inside. The C900502 transceiver has a very sturdy metal casing. It is measured at roughly 5cm by 5cm by ...
Read more

›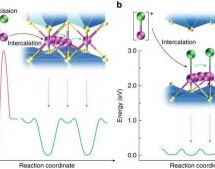 Researchers at the University of Houston reported in the journal Nature Communications the discovery of a new design that significantly improves the development of a battery based on magnesium. Magnesium batteries are considered as safe resources of power supply – unlike traditional lithium-ion batteries. They are not flammable or subject to exploding – but their ability to store energy is very limited. But ...
Read more

›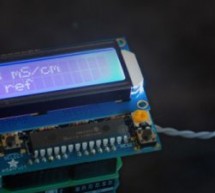 Conductivity is the ability of a material to transfer electrons. It is the opposite of the concept of resistivity which is well known to electricians. However, while we are used to address the topic of conductivity in the field of electronics, things get a little bit more complicated when we try to apply the concepts to chemical solutions such as salty water. If I am addressing the topic here it is because ...
Read more

›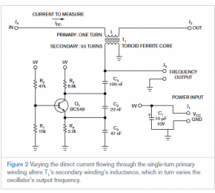 To measure high levels of direct current for overload detection and protection, designers frequently use either a current-shunt resistor or a toroidal core and Hall-effect magnetic-field sensor. Both methods suffer from drawbacks. For example, measuring 20A with a 10-mΩ resistor dissipates 4W of power as waste heat. The Hall-effect sensor delivers accurate measurements and wastes little power, but it's an e ...
Read more

›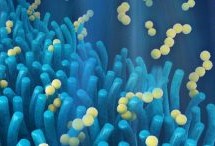 A new prototype of a lithium-sulphur battery – which could have five times the energy density of a typical lithium-ion battery – overcomes one of the key hurdles preventing their commercial development by mimicking the structure of the cells which allow us to absorb nutrients. This gets us a long way through the bottleneck which is preventing the development of better batteries. Researchers have developed a ...
Read more

›
When I was working on the the latest version of the Common Parts Library, I realized that it would be helpful to explain why you might pick one type of inductor over another. We started off this series by writing "How to select a capacitor," followed by "How to select a resistor," and are continuing with a close look at inductors. In this blog, we will explain all the different types of inductors, their mer ...
Read more

›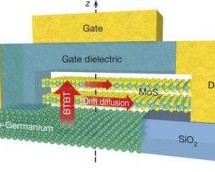 A team of researchers with members from the University of California and Rice University has found a way to get a flat transistor to defy theoretical limitations on Field Effect Transistors (FETs). In their paper published in the journal Nature, the team describes their work and why they believe it could lead to consumer devices that have both smaller electronics and longer battery life. Katsuhiro Tomioka w ...
Read more

›