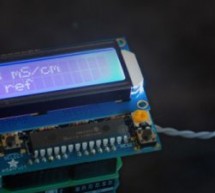 Conductivity is the ability of a material to transfer electrons. It is the opposite of the concept of resistivity which is well known to electricians. However, while we are used to address the topic of conductivity in the field of electronics, things get a little bit more complicated when we try to apply the concepts to chemical solutions such as salty water. If I am addressing the topic here it is because ...
Read more

›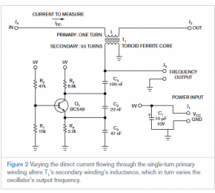 To measure high levels of direct current for overload detection and protection, designers frequently use either a current-shunt resistor or a toroidal core and Hall-effect magnetic-field sensor. Both methods suffer from drawbacks. For example, measuring 20A with a 10-mΩ resistor dissipates 4W of power as waste heat. The Hall-effect sensor delivers accurate measurements and wastes little power, but it's an e ...
Read more

›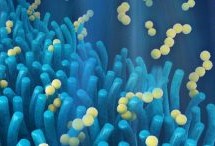 A new prototype of a lithium-sulphur battery – which could have five times the energy density of a typical lithium-ion battery – overcomes one of the key hurdles preventing their commercial development by mimicking the structure of the cells which allow us to absorb nutrients. This gets us a long way through the bottleneck which is preventing the development of better batteries. Researchers have developed a ...
Read more

›
When I was working on the the latest version of the Common Parts Library, I realized that it would be helpful to explain why you might pick one type of inductor over another. We started off this series by writing "How to select a capacitor," followed by "How to select a resistor," and are continuing with a close look at inductors. In this blog, we will explain all the different types of inductors, their mer ...
Read more

›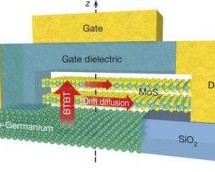 A team of researchers with members from the University of California and Rice University has found a way to get a flat transistor to defy theoretical limitations on Field Effect Transistors (FETs). In their paper published in the journal Nature, the team describes their work and why they believe it could lead to consumer devices that have both smaller electronics and longer battery life. Katsuhiro Tomioka w ...
Read more

›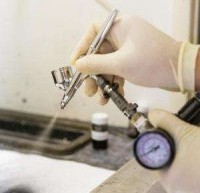 A multidisciplinary engineering team at the University of California, San Diego developed a new nanoparticle-based material for concentrating solar power plants designed to absorb and convert to heat more than 90 percent of the sunlight it captures. The new material can also withstand temperatures greater than 700 degrees Celsius and survive many years outdoors in spite of exposure to air and humidity. Thei ...
Read more

›