Thanks to everyone who supported this project and voted for it in the Arduino Challenge! I was awarded second prize and hope to participate in more Arduino contests in the near future. This tutorial will explain a simple way to make a password protected bluetooth door lock using your Arduino, which can be unlocked by sending a four digit pin from your Android phone!  The hardware setup is quite simple,  and ...
Read more

›
 glossary A B C D E F G H I J K L M N O P Q R S T U V W X Y Z A ACCELEROMETER: tutorial on using the Memsic 2125 accelerometer with Arduino/Freeduino ACCELEROMETER: another post on using the Memsic 2125 Rad*o Sha*k variant accelerometer with Arduino/Freeduino ACCELEROMETER: article on using the LIS3LV02DQ 3-axis accelerometer with Arduino/Freeduino ACCELEROMETER: an excellent article on using the ADXL330 wi ...
Read more

›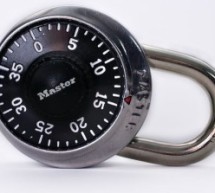 Time for something different - a single button combination lock. Allow me to explain… Updated 18/03/2013 Normally a combination lock would require the entry of a series of unique numbers in order to unlock something or start an action. For example: A more contemporary type of lock could be controlled electronically, for example by a keypad where the user enters a series of digits to cause something to ...
Read more

›
The Arduino RFID lock How does it work? The Arduino RFID lock is a lock that can be opened easily, but is secure. The lock works with a server database that can register card codes. On the door there is a RFID reader connected to the lock. If the RFID reader reads a registered card the door will open. One of the pictures gives a  schematic overview of the functionality of the Arduino RFID lock. In this inst ...
Read more

›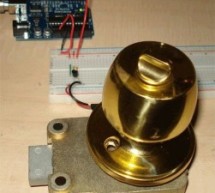 This is a instructable for a very simple Arduino controlled electric lock. The key idea here is to be very simple as this was more of a proof of concept prototype type of thing. The Arduino is used as a switch to control the lock itself, and is set to interface with a Computer. The Computer sends serial data to the Arduino in which allows the electronic lock to be opened. The Computer itself allows many dif ...
Read more

›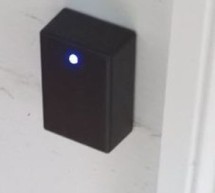 ***Updated 8/9/2010*** I wanted to make an easy and secure way to enter my garage. RFID was the best way to unlock my door, even with my hands full I can unlock the door and push it open! I built a simple circuit with a basic ATMega 168 arduino chip and a ID-20 RFID reader to control an electronic door lock. The circuit consists of 3 separate parts, a Reader to read RFID tags, a Controller to accept data fr ...
Read more

›