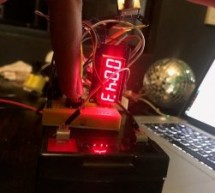 Note from the author: In an effort to get this ready in time for the safe and secure challenge, I have had to make a few compromises to my box, but that doesn't mean you have to! I have left my original ambitions in the text, as inspiration for you to make the best Time Delay Lockbox you can think of. I was teaching myself to weld and thought I'd make something useful. The Premise Were you the kid who ate ...
Read more

›
This project was created by Daniel Månsson [], Flemming Andersen [flem781a] and Mikkel Pavia [mikk24b9] as an exam project at the school University College Lillebælt. As a part of one of our electives, during second semester, in automation engineering, we were tasked with creating an Arduino project. As a student at our school, you get an RFID chip to allow you access to certain areas of the school as well ...
Read more

›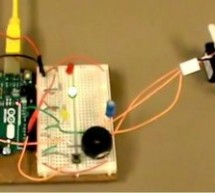 In this instructable i will be showing you a video on how I made a knock lock using the arduino uno starter kit. I did run into a few problems along the way but figured out a solution after thinking it over. this is the first arduino project I have made so i went solely off of the directions in the booklet provided in the kit. I may have gotten a bit ahead of myself when choosing to do the knock lock with n ...
Read more

›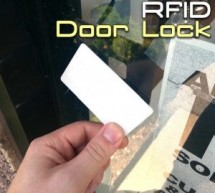 Here we are with the classic RFID door lock. It's classic in that whole, "We live in the future and take it for granted at this point" sense. In this tutorial, we will set up a door latch that can be opened with the swipe of an RFID Tag! We will program a list of acceptable 'key' cards that will unlatch the door for a specified amount of time. This is a really simple project, but it does require that you al ...
Read more

›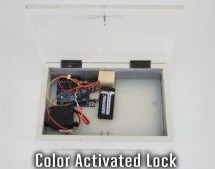 There are a lot of ways that you can activate an electronic lock. You can use passwords, radio signals, or even voice commands. In this project, I am going to show you how to make a lock box that opens and closes based on color recognition. With a color recognition lock, anything can be a key. You can set the lock to recognize the color of a cereal box, or the cover of your favorite book. You could even use ...
Read more

›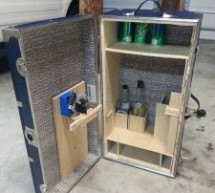 This project was tough but nothing worth doing is easy and i am ver proud that i was able to accomplish what i did. To know that my skills are further than they once were is a reward on their own.......but how did i get to where i am now? unfortunately i couldn't get it to work in its entirety and this is also my first one so have mercy jk...sorta. Step 1: Supplys First off i had to get supplys... (Arduino ...
Read more

›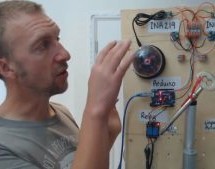 If you like solving puzzles out in the real world, you've probably been to an escape room before, or are at least familiar with its concept of getting (voluntarily) locked inside a place and searching for clues that will eventually lead to a key or door lock combination that gets you out again. And while there are plenty of analog options available to implement this, the chances are you will come across mor ...
Read more

›
Santa is here but you need to guess your gift's password! It's a great starting point if you're new to Arduino MKR1000, networking & Android Things used in this project Hardware components Arduino MKR1000 × 1 LED (generic) × 1 Jumper wires (generic) × 1 Resistor 330 ohm × 1 Relay (generic) × 1 Story Christmas is here! You've got your gift but you need to unlock it. Get your Arduino MKR1000 and your Andr ...
Read more

›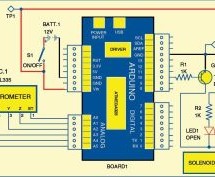 Here is a project for locking and unlocking with a tilt sensor by tilting it in a defined sequence. It uses an accelerometer module to detect the tilt motion. If the sequence matches with the predefined motion sequence, the lock opens. You can build this lock for a briefcase, ballot box, portable cashbox or even as a door-lock using suitable mechanical arrangement. Circuit and working Fig. 1 shows circuit d ...
Read more

›
About Burglars Recently the Spiegel published an article about burglars in Germany: Burglars prefer the dark months. In december the insurances report 3 times more housebreakings than in july. The police reports that it is very difficult to find the delinquents. Mostly there are no witnesses and no traces. Only in 2,6% of the housebreakings the culprit can be condemned. Burglars do not only break into house ...
Read more

›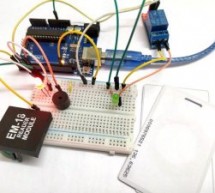 You have seen RFID Door Lock Mechanism in some Hotels and other places, where you don't need a key to unlock the room. You are given a card and you just need to put it in front of a RFID Reader box, and the lock gets unlocked with a Beep and a Blink of LED. This RFID Door Lock can be made easily at your home and you can install it in any door. These Door lock is just electrically operating door lock which g ...
Read more

›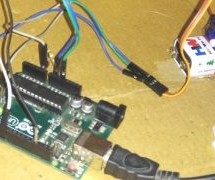 Security is a major concern in our day to day life, and digital locks have become an important part of these security systems. There are many types of security systems available to secure our place. Some examples are PIR based Security System, RFID based Security System, Digital Lock System, bio-matrix systems, Electronics Code lock. In this post, let us build a Secret Knock Detecting Door Lock using Arduin ...
Read more

›