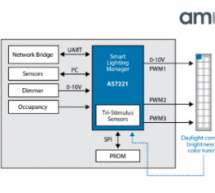 ams AG, a multinational semiconductor manufacturer and provider of high performance sensors and analog ICs, had announced the AS7221, an integrated white-tunable smart lighting manager that can be controlled through its network connection by means of simple text-based commands. AS7221 is a networking-enabled IoT Smart Lighting Manager with embedded tri-stimulus color sensing for direct CIE color point mappi ...
Read more

›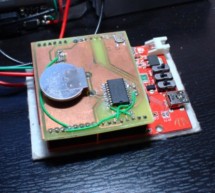 I bought a small aquarium (54l) as an impulse buy and I needed some lights for it, so naturally I wanted to use LEDs. I also needed a timer for the lights. I also wanted the lights to fade in and out when they were going on or off as a cool effect. I ordered four Cree XP-G R5 LEDs (cool white, apparently too warm of a light will cause algae growth) and a one amp (switching) constant current supply (with PWM ...
Read more

›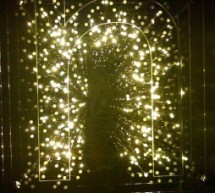 Here you can find out how to make you very own n as made for the exhibition www.laplandscape.co.uk curated by art/design group Lapland. More images can be seen at flickr This exhibition runs from Wednesday 26 November - Friday 12 December 2008 inclusive, and had a private view on Tuesday 25 November. Each participant has been asked to make a letter each of the 'laplandscape' portion of the web address. On t ...
Read more

›
Have you ever wanted to control electronics with your smartphone?  The Arduino ADK (Android Development Kit) is the Arduino Mega with a built in USB host device, ready for your smartphone to be plugged in!  We'll make a simple introductory project with a few LED strips and a relay (to control the high voltages of the LED strip).  For this project, you will need no Android programming experience (or even lea ...
Read more

›
Dorm rooms are notorious for their dreadful lighting, so I wanted to make a cool alternative light source for my room at school. I made it phone controlled so there would be an easy and wireless way to change the color of the lighting. The lighting consists of Tricolor LED Strips and are controlled by a phone through an app. The app is able communicate with the Arduino via bluetooth by using the Seeed Bluet ...
Read more

›