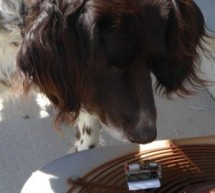 So this Lazy Old Geek (L.O.G.) hasn't been able to do an Instructable for a few years. At 70 years old, the brain doesn't work as well as it used to and it's hard to focus on big projects let alone try to write about them. (I am entering Arduino Contest.) But with the help of my loving dog, Sadie and my CPAP machine, I'm going to give it a try. Sadie is my anti-depressant, keeps my spirits up and we walk ev ...
Read more

›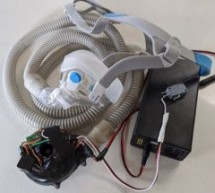 As the Arduino blog explains "making your own medical equipment isn't normally advisable" Johnny Lee has published a project two GitHub exploring how to transform a CPAP machine into a ventilator. Although this device "has in no way been evaluated or approved for medical use, but it does provide a starting point for experimentation". In the event that COVID-19 hospitalizations exhaust the availability of FD ...
Read more

›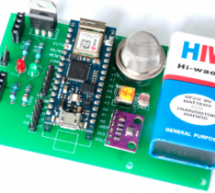 Home automation is a popular project to undertake but its complexity can quickly become daunting, especially if you go further than controlling a few lights (or if you're a renter). To test the waters you may want to start with something like this home safety monitor, which is an IoT device based on an Arduino. It allows remote monitoring of a home for things such as temperature, toxic gasses, light, a ...
Read more

›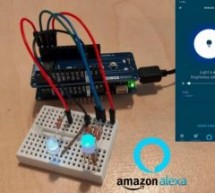 Arduino enthusiasts looking for a new project to keep them busy this weekend might be interested in how to use the Arduino IoT Cloud and Amazon Alexa to interact with your sensors. A new project published this month to the Hackster.io website provides a great tutorial on how you can combine Arduino and Alexa together to create a wide variety of different applications. "In this tutorial we are going to use A ...
Read more

›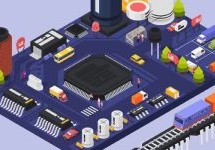 We have an awesome deal on the Mastering Internet of Things Bundle in the Geeky Gadgets Deals store today, you can save 98% off the normal price. The Mastering Internet of Things Bundle is available in our deals store for $29 it normally retails for $1,800. This course is ideal for those who are interested in exploring the possibilities of the Internet of Things using Arduino. If you are a technology enthus ...
Read more

›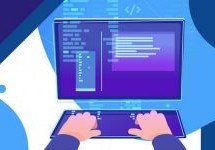 With nine project-based courses and over 290 lessons, this bundle walks you through how to build a virtually limitless number of awesome gadgets from scratch. Thanks to increasingly powerful and affordable technology, it's now easier than ever to build everything from talking robots to servers in the comfort of your own home. Nothing embodies this new gadget-building reality like Internet of Things platform ...
Read more

›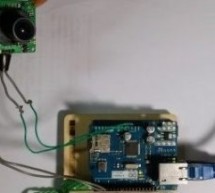 I will introduce a Arduino ethernet Camera. You can take a picture inside of house which have a this arduino ethernet camera by just openning the web site if you follow this contents. It is very easy and simple way which don't need any app. for smart phone. Let's start. Step 1: Prepare Meterials We need a several meterials. 1. Arduino Uno 2. Arduino Ethernet Shield 3. Serial Camera ( https://learn.adaf ...
Read more

›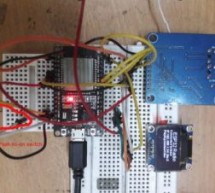 The cheap MP3 VS1053 codec processor from aliexpress.com is told to be capable of decoding a variety of music formats, including Ogg Vorbis/MP3/AAC/WMA/MIDI audio. VS1053 is also capable of recording in Ogg Vobis file but all the guidance that is available on Internet are either for proprietary boards or for ESP32-IDF which not preferable to try due to excessive coding. A code more than 20 lines is enough t ...
Read more

›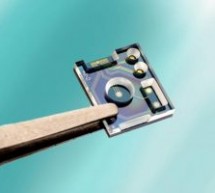 At last week's IEEE International Electron Devices Meeting (IEDM) in San Francisco (USA), imec, the world-leading research and innovation hub in nano-electronics and digital technology and Holst Centre debuted a miniaturized sensor that simultaneously determines pH and chloride (Cl-)levels in fluid. This innovation is a must have for accurate long-term measurement of ion concentrations in applications such ...
Read more

›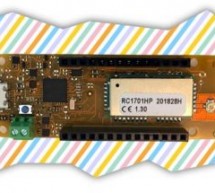 A new Internet of Things (IoT) Arduino board has been created by designer and engineer Marc Fàbregas Bachs based in Barcelona, Spain. Taking the form of the AllWize K2 an extreme LPWA Arduino boardcreated for IoT applications using the Wize protocol. Watch the demonstration video below to learn more about the tiny Arduino board and its features. AllWize K2 kits composed of: Allwize K2 board, unsoldered head ...
Read more

›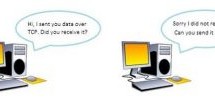 INTRODUCTION In this project, we will learn the basics of Transmission Control Protocol (TCP) and how to communicate to a webserver over TCP. We will request and receive packets from the Google web server using the above communication protocol. The 4Duino display is used to print the status of the connection and the received information for debugging purposes. Transfer of Data over Internet The 2 most commo ...
Read more

›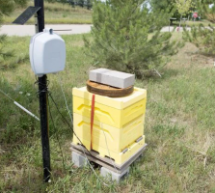 The Digital Beehive uses Wi-Fi to broadcast a beehive's weight, humidity, temperature, and battery voltage every minute to SparkFun's data channel service called Phant. The raw data can be seen here but you can view some prettier graphs of the data here on analog.io (sign-in required). On a visit to Portland, Oregon, last summer my friend mentioned he had always wanted to put a load cell under a beehive to ...
Read more

›