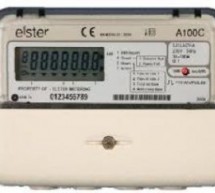 The power tracker is an IOT based device that helps us to keep track of our power consumption. It also alerts us when we are exceeding the power usage limit. With this device, we don't have to wait until the end of the month to know our power usage. Daily usage alert helps us control our power consumption. [gallery columns="1" size="full" ids="31731,31732"] This is a small compact device that we just have t ...
Read more

›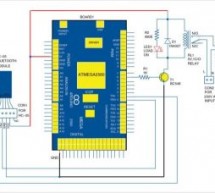 This is a project for a voice controlled home automation system to control appliances with your voice through an Android app. An Arduino Mega board is used for controlling the relay through which an appliance is switched on/off. You can modify the Android app to add more functions. First, download Bluetalk app and install it on your Android phone. Screenshot of Bluetalk app is shown in Fig. 1. Block diagram ...
Read more

›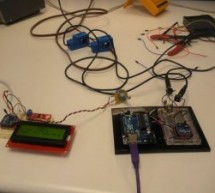 The purpose of the Home Energy Monitor Final Project is to give people a better idea how much electrical power they consume in a residential system. [gallery columns="2" size="medium" ids="31149,31148"] The method used for this application will utilize a clip on noninvasive current sensor on each 120V line coming in to the residential breaker panel box. The power data is then transmitted to a remote LCD scr ...
Read more

›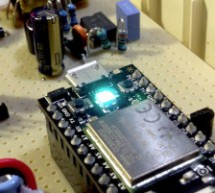 This is a magic box which will let you monitor the power consumption of your house from anywhere on the Internet! It measures both true power (Watts) and apparent (VA) power, it keeps a running total of electricity units used, and measures mains frequency as a bonus. The project uses a Particle Core(*) module - a little board with an ARM microprocessor and a Wi-Fi interface - to do all the hard work. To bui ...
Read more

›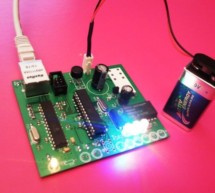 This instructable describes how a simple but powerful webserver used for controlling of home appliances can be done. The hart of the circuit is the ATmega328 microcontroller. I have chose this because I wanted to use all available Arduino libraries compatible with them. The Ethernet chip used is ENC28J60. A lot of Arduino libraries exist also for it. The webserver is designed in the way that it control 4 ch ...
Read more

›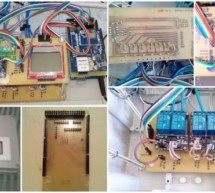 News: In this latest months I've made some important fixes and improvements to the code and to the webserver of the project. See datura_mega_v19.ino for the latest code. The most functional project over internet – Use it as a complete irrigation system for your garden, or use it to control your aquarium, or just to control any kind of devices at home. The imagination is the only limit. Features Arduino prog ...
Read more

›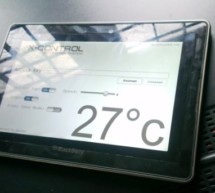 Its been awhile since i last posted something here. Was kinda busy with my university exams & all! Idea for this project was in my mind for very long & i don't think anyone would've done this project with Autohotkey! Anyway, this is a necessity for me, honestly i'm a super lazy person   & i don't like getting up to switch on fan/light even though the switches are just 3 footsteps away!   From th ...
Read more

›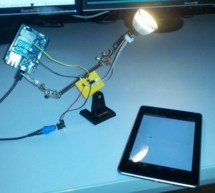 The Arduino Yún is a WLAN capable development board featuring an ATMega microcontroller, as well as a separate chip running a small Linux distribution, making it a perfect candidate for home automation projects like in the picture below! This basic tutorial will show you how to communicate wirelessly between your Arduino Yún and an Android device. Schematics and components for dimming a high power led are a ...
Read more

›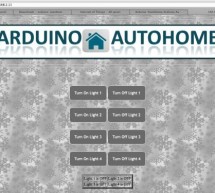 This is Open Source Home Automation Project based on Arduino Uno and Arduino Wiznet based Ethernet shield. How Does it Work The main brain for this project is Arduino UNO Board along with Arduino Ethernet Shield to give it a wireless connectivity.Arduino runs a code to control a Relay board according to the input and also serves a web page through which respective output to the relay board can be controlled ...
Read more

›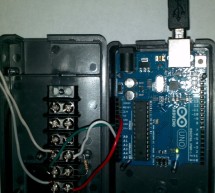 I have a home security system that was installed when my home was built in the early 1990's. It is, or was until I modified it, a wired perimeter system with a single wired motion detector. The system is a DSC PC1550 and originally was monitored by a well known alarm system service, a three letter acronym beginning with the letter "A". Anyway I stopped paying for the monitoring long ago. More recently I dec ...
Read more

›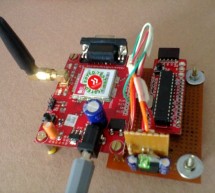 This project deals with the design & development of a theft control system for home, which is being used to prevent/control any theft attempt. The developed system makes use of an embedded system (comprises an open hardware microcontroller and a gsm modem) based on Global System for Mobile communication (GSM) technology. The designed & developed system can be installed in the home. An interfacing in ...
Read more

›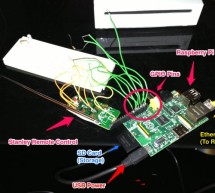 Introduction: The Home Automation Framework project is a web application that can remotely control the electronic devices in one's home using a web interface on a smartphone, tablet or desktop computer. The project facilitates ease of access and remote control of electronic devices for those who are busy, have a disability, or are not physically in the location of the device. Examples of such electronic dev ...
Read more

›