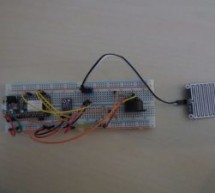 Hi, today I'll explain how to make your own little Weather based Music generator. It's based on an ESP8266, which is kind of like an Arduino, and it responds to temperature, rain and light intensity. Don't expect it to make entire songs or chord progressions. It's more like Generative Music people sometimes make with Modular Synthesizers. But it's a little less random then that, it does stick to certain Sca ...
Read more

›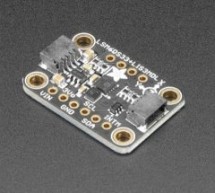 Makers, developers and hobbyists looking to at the ability to monitor motion, direction and orientation to the next Arduino project may be interested in a new breakout board offering an all-in-one 9 Degree of Freedom (9-DoF) sensor with sensors from ST. The Adafruit LSM6DS33 and LIS3MDL breakout boards are now available to purchase from the company's online store. "The board includes an LSM6DS33, a 6-DoF IM ...
Read more

›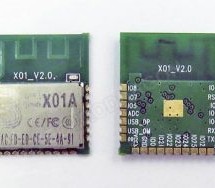 RDA's RDA5981 is a fully integrated low-power WiFi chip from RDA Microelectronics. RDA5981 is a fully built WiFi chip highly intended for applications in the areas of a smart home, audio applications and IoT applications. The RDA5981 is being used in devices running Baidu DuerOS, the Chinese alternative to Amazon Alexa or Google Assistant. During the annual event of China's semiconductor industry IC China 2 ...
Read more

›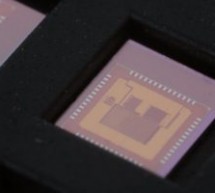 Open source has finally arrived to microcontrollers. Based on RISC-V instruction set, a group of doctoral students at the Universidad Industrial de Santander in Colombia have been working on an open source 32-bit chip called "Open-V". Onchip, the startup of the research team, is focusing on integrated systems and is aiming to build the first system-on-chip designed in Colombia. The team aims to contribute t ...
Read more

›

The ScanaQuad 200 by Ikalogic is a high-performance 4-channel logic analyzer and digital pattern generator. It is designed to be the best companion of a hobbyist when working on serial protocols like UART, SPI, I2C, 1-Wire, USB, I2S, CAN, LIN, RS232, RS485, and more. With the ScanaQuad 200 Logic Analyzer, you can capture signals, you can play them back, and you can even program genuine test signals using Sc ...
Read more

›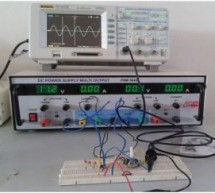 The oscillators are the devices that generate oscillatory (AC) output from given DC input. There are different kinds of oscillators based on the output waveform they generate. Like ·         Sinusoidal oscillators – they generate sinusoidal (sine) wave output ·         Square wave oscillators – they generate square (or rectangular) wave output ·         Triangular wave oscillators – they generate triangle o ...
Read more

›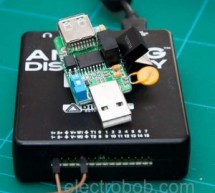 Intro Back when I was deverloping the PSU burner, I wanted to have the Analog Discovery isolated from the common ground, to avoid noise and other issues. Since I did not have a way to do this, I ended up using a laptop on battery for measurements. But for long term, I needed to have this isolation. Unfortunately, things that can isolate USB at 480Mbps or faster are too expensive to justify. The solution The ...
Read more

›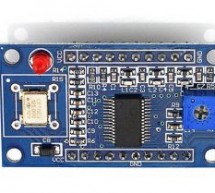 A signal generator is an electronic device that generates electronic signals and waveforms. These electronic signals are either repeating or non-repeating as per the requirements and field of applications. It is generally used in designing, testing, troubleshooting and repairing electronic devices. A signal generator can generate various kinds of waveforms. Most common are the sine wave, square wave, sawtoo ...
Read more

›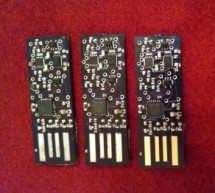 Infinite Noise TRNG (True Random Number Generator) For instructions for compiling the and using Infinite Noise TRNG driver, go to the software sub-directory, and read the README file there. Both Linux and Windows are supported. The Infinite Noise TRNG is a USB key hardware true random number generator. It uses what I call a "Modular Entropy Multiplier" architecture (previously Infinite Noise Multiplier or F ...
Read more

›
Currently I'm working on a device to electrocute home insects like cockroaches, progress is small because they are smarter than I thought, but that's a different story. For that project I had to find a source of sufficient high voltage and output power. Presented in previous post 5V/400V converter had insufficient voltage and power, another option, flyback transformer was too dangerous to be used here. Fina ...
Read more

›
In this project we are going to build a piece of entertainment using Arduino. We all have that habit of tapping Table or Pen for creating any random music. Of course it might not be considered as a good mannerism, but we all enjoy doing it at least once. Hence I thought of taking it to the next level by using Arduino's ability to play tones. Once you build this project you would be able to Generate tones by ...
Read more

›
The other day Linda from Purchasing came to me with a problem: Lou from Operations needed to source a replacement for a shorted diode on a switching power supply. The darned thing was marked with a strange part number that no amount of Googling could decipher. There was a recognizable logo marking, but that manufacturer could not provide a data sheet. The part number was from a previously acquired company a ...
Read more

›