MIT researchers have developed a new type of radio frequency identification (RFID) chip that is extremely difficult to hack. If such chips were widely adopted, it could mean that an identity thief couldn't steal your credit card number or key card information by sitting next to you at a café, and high-tech burglars couldn't swipe expensive goods from a warehouse and replace them with dummy tags. Texas Instr ...
Read more

›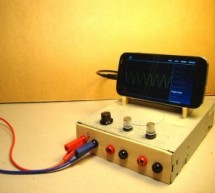 Oscilloscopes and Signal Generators are two essential electronics devices to create and test electronic circuits. Unfortunately, these devices are very expensives for students starting electronics, or makers who want use electronic circuits in their creations just once... The idea of my project is to rethink your smartphone as a portable, powerful and secured platform, able to simulate an oscilloscope and a ...
Read more

›
You don't need to travel far in the Dutch countryside before you come across a traditional windmill. Now a consortium of Rotterdam-based companies are planning to build a massive wind-powered generator structure in Rotterdam harbor that will generate energy without using rotating blades. The innovative 'Windwheel' will work on the EWICON (Electrostatic WInd energy CONverter) principle developed at TU Delft ...
Read more

›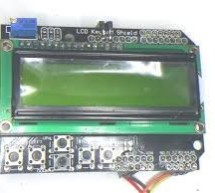 A frequency generator is a very handy device in electronic design, development, testing and trouble shooting. It is such a kind of device which can generate the required frequencies which can be then applied directly to the target device for testing it. There are frequency generators which can generate the required waveform like sine wave, saw tooth wave etc. but for normal applications the square wave gene ...
Read more

›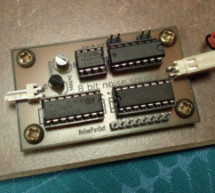 Motivation I was building some Lo-Fi CMOS synthies, just like the ones you see here: http://hackaday.com/2015/02/04/logic-noise-sweet-sweet-oscillator-sounds/ or here: http://www.nicolascollins.com/hackingtutorial11.htm Soon after I played around with some simple sequencers and multiplexers to generate more complex sound patterns. I thought it would be cool to have a device to gate oscillators or swi ...
Read more

›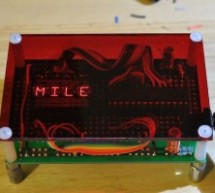 Build an Arduino-powered version of the "Four Letter Word Generator" (FLW). This version generates "words" on the fly - it does not use a list. The "original" version from the 1970's used B7971 nixie alphanumeric tubes. These tubes are getting hard to find and they're certainly expensive. They also require interfacing with high voltage and an understanding of multiplexing. This version uses a slightly more ...
Read more

›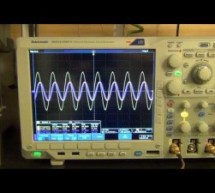 In this episode Shahriar compares the performance and features of the Siglent SDG5162 and Rigol DG4162 Arbitrary Waveform Generators. Siglent has recently opened a new North America office which would certainly help them bring their instruments to the US more quickly and provide better local customer and sale support. The Siglent SDG5000 teardown is presented. Aside from various GUI features of these two un ...
Read more

›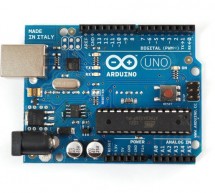 Introduction An excerpt from OmniGlot.com about the origin of Morse Code: Morse Code was invented by Samuel F. B. Morse (1791-1872), a painter and founder of the National Academy of Design. He conceived the basic idea of an electromagnetic telegraph in 1832, and produced the first working telegraph set in 1836. This made transmission possible over any distance. The first Morse Code message, "What hath God w ...
Read more

›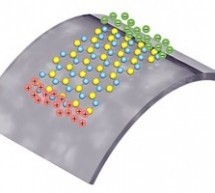 Researchers from Columbia University and the Georgia Institute of Technology are laying claim to having observed piezoelectricity in an atomically thin material for the first time. The effect was demonstrated in the world's thinnest electric generator made from a two-dimensional molybdenum disulfide (MoS2) material, which had previously been predicted to exhibit such properties. Co-leader of the research, Z ...
Read more

›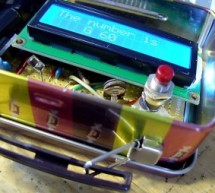 Bingo! My granddaughter enjoys playing Bingo, so I went out and bought her a cheap set at a local discount store. The cards and the markers are fine, but the spinner disk for selecting the numbers is a piece of garbage. It flew apart about ten minutes into the first game. True, I could have gotten a more expensive Bingo game, say for $10 or so, one that uses a clever little hand-cranked cage and teensy wood ...
Read more

›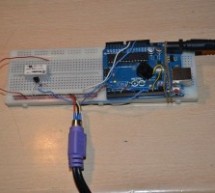 Hi, all! Today I' m trying to explain you my last project: "The morse code generator by a PS\2 keyboard" I' ve used an PS/2 keyboard to send input to my Arduino board (like described in here) and transform it in morse code that activate a speaker and a relay. Components: - PS\2 keyboard - Arduino Uno(or others) - Wires - 5V relay - BC547 transistor - Small speaker - Recirculation Diode Step 1: Setting hardw ...
Read more

›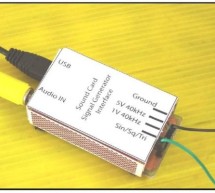 PC sound cards form a readily available Signal Generator for testing electronic circuits. The utility of these signal generators is limited because the outputs are AC coupled and limited to ±2V. Taking advantage of the two channels provided by the sound card this Instructable shows a scheme which uses one channel to output the Sin/Square/Triangle waveform with a fixed gain, while setting up a 441 Hz PWM squ ...
Read more

›