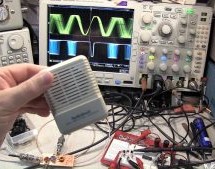 Compared to the simple diode needed to demodulate AM radio signals, the detector circuits used for FM are slightly more complicated. Wrapping your head around phase detectors, ratio detectors, discriminators, and quadrature detectors can be quite an exercise. There's another demodulation method that's not so common, but thankfully it's also pretty easy to understand: the pulse counting detector. As [Allan ( ...
Read more

›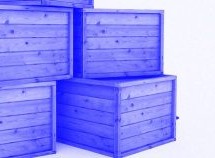 If you've recently found yourself spending too much time looking at memes on your phone, or you've noticed you are becoming unnervingly familiar with Netflix's back catalogue of obscure conspiracy theory documentaries, it might be time to find a new hobby. Preferably one that's not going to rot your brain. And if you happen to have an interest in science and technology, you probably won't find a cooler hobb ...
Read more

›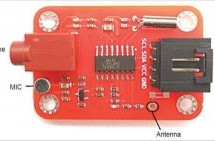 This article shows you how to build a small radio station at home and share music with others. The station can also be used for making announcements in colleges, industries, hospitals, schools and other places using a condenser mic amplifier circuit. In this project an FM transmitter V2.0 module is used, as shown in Fig. 1. It is available on www.ebay.com and www.amazon.in. The module can modulate your voic ...
Read more

›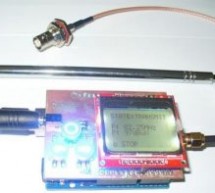 The most important part is the construction of a functional sample of a Arduino Uno software-defined one transmitter. After agreement with the supervisor and current options, she was elected concept with SI4713 digital circuit... Electronics Projects, Arduino Uno FM AM Transmitter Circuit SI4713 "arduino projects, microcontroller projects, " The most important part is the construction of a functional sample ...
Read more

›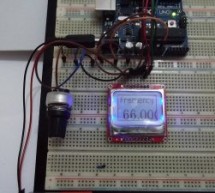 Hi every body . Before  A  3 months Ago , one of my friend ask me to build  a Simple FM transmitter , he Would to transmit An Audio File from computer and PLAY it on any radio channel , By adjust the frequency of receiver  as same as transmitter  frequency I searched on the internet on for this circuit , But I don't find my target . There  were some circuits with many component , or with miss component , so ...
Read more

›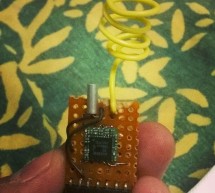 One fine day while i was rummaging through the part bin, I found an old project that probably was never completed ! FM Radio ! I tried to make one when i was in 7th grade, waiting at the counter of a dingy electronics repair shop for anyone to pay attention to the parts list gathered over the internet ( Dial up days ! ). At that time, i just jotted down all i could from the internet and went straight to the ...
Read more

›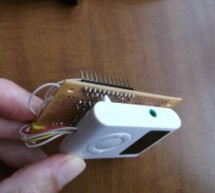 If you have read my first blog on the topic, than you already know what I'm experimenting with. Low price FM Radio, build with TDA7088 / YD 9088. It was obvious, that technology from the early 90-x is outdated. I mean, simple "search and hold" function of the radio. Scan function works only one way, up in the frequency. After switching power "on/off" you have to tune it again on your preferred radio wave. Y ...
Read more

›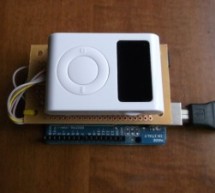 I've been visiting local convenience store (Dollarama, here in Montreal, Canada) and notice nice looking FM Radio, just for only $3. Why not to try to interface it to my lovely Arduino? Idea looks quite challenging, the same time what is the point in interfacing a DSP radio shield to arduino? I don't need a radio, I want to have fun experimenting with it, so  lets go to the bare metal! You, probably, could ...
Read more

›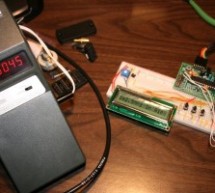 I have two good AM transmitters - one I'd built using a single 6888 Tube plus an old KnightKit Broadcaster that I'd refurbished, as well as a high-quality solid state transmitter from SSTRAN that I use to play music over the several antique AM radios I've repaired or refurbished. I wanted a high-quality FM Stereo transmitter to stream iPod / iTunes output around the house and to my FM-band radios. FM Stereo ...
Read more

›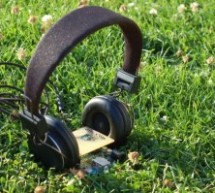 This Instructable will show you how to build your own FM radio receiver shield to be used with an Arduino board. The radio chip we are going to be using is the AR1010 on a breakoutboard found at Sparkfun or Electrokit and there will be code to get you up and running provided later on. We are going to use an laser cutter for the shield fabrication. Step 1: Eagle 1 First we build up our circuit using eagle. T ...
Read more

›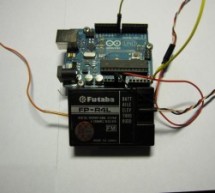 I recently dug up my old RC transmitter and receiver and thought "How can i control my arduino with this?" so i powered on my scope to see what was going on at the receiver. Sure enough, it was sending out the standard PWM signal that servos use. Now I just needed something to control. What's easy and fun to control? LED's of course. Step 1: The Receiver To begin with i had to figure out what pin on the rec ...
Read more

›