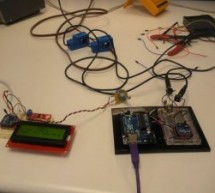 The purpose of the Home Energy Monitor Final Project is to give people a better idea how much electrical power they consume in a residential system. [gallery columns="2" size="medium" ids="31149,31148"] The method used for this application will utilize a clip on noninvasive current sensor on each 120V line coming in to the residential breaker panel box. The power data is then transmitted to a remote LCD scr ...
Read more

›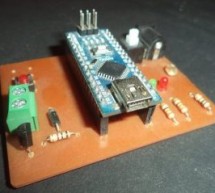 Auto Intensity Control Of Street Light Using Arduino In this project, I am going to show you how to control the intensity of LED lights according to the time and the light intensity of outer atmosphere. This is an amazing and very useful project because it prevents the wastage of electricity. This project automatically turns on the streetlight at evening and turns off in the morning. It also controls the in ...
Read more

›
The Z-Wave Alliance, an open consortium of leading global companies deploying Z-Wave, was proud to announce iBlinds as the October 2015 winner of its global IoT developer competition. The Problem If you live in a house, or even a multi-room apartment, you know how annoying it is trying to control the blinds on every window. You wake up in a dark room and have to use an artificial light before letting the su ...
Read more

›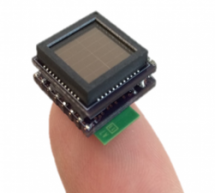 Cypress Semiconductor has introduced what it believes to be the lowest-available-power PMICs that enable an integrated module size of 1 cm² for solar-powered wireless sensor node (WSN) designs. Intended to manage solar-powered wireless sensors for Internet of Things (IoT) applications, these parts are said to be the lowest-power, single-chip Energy Harvesting PMICs, and can be used with solar cells as small ...
Read more

›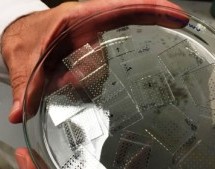 Using a hybrid silica sol-gel material and self-assembled monolayers of a common fatty acid, researchers have developed a new capacitor dielectric material that provides an electrical energy storage capacity rivaling certain batteries, with both a high energy density and high power density. If the material can be scaled up from laboratory samples, devices made from it could surpass traditional electrolytic ...
Read more

›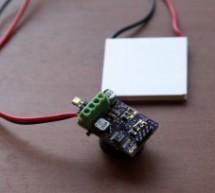 Recently, I built an energy harvesting circuit based on an ultra low voltage DC/DC step up converter chip (LTC3108) from Linear Technology.  With a 1:100 coil transformer (CoilCraft LPR6235), it converts the tiny voltage generated from Peltier thermo-electric generator into high enough level to drive small circuits. In the following video, I demonstrated that body heat is enough to power a LED.  When there ...
Read more

›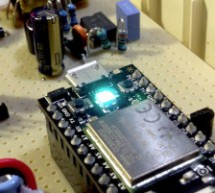 This is a magic box which will let you monitor the power consumption of your house from anywhere on the Internet! It measures both true power (Watts) and apparent (VA) power, it keeps a running total of electricity units used, and measures mains frequency as a bonus. The project uses a Particle Core(*) module - a little board with an ARM microprocessor and a Wi-Fi interface - to do all the hard work. To bui ...
Read more

›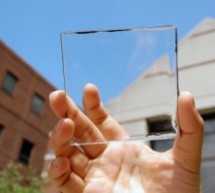 A team of Michigan State University (MSU) researchers has created a transparent solar concentrator able to turn any window (or other sheet of glass, such as the screen for a smartphone) into a photovoltaic solar cell. What makes this development different? The panel is truly transparent. Earlier attempts at building transparent solar cells resulted in panels with tinted glass and/or compromised visibility. ...
Read more

›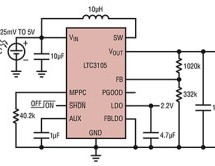 Indoor lighting offers a convenient energy source for many applications but lacks the high-power levels of solar energy. In fact, indoor lighting energy-harvesting systems face a number of challenges that differ subtlety from those encountered in solar-energy harvesting. Nevertheless, engineers can quickly implement energy-harvesting designs using a variety of components and specialized devices from manufac ...
Read more

›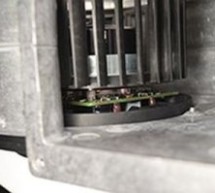 A term "EC fan" (electronic commutation) is generally used to mark energy-saving AC fans. In fact, these are DC (brushless) fans with AC/DC module and other electronics. EC fans reach up to 90% efficiency and they consume 50% less energy than traditional AC fans. At the same time, a typical "50Hz" motor noise is eliminated at EC fans and practically the only noise source is aerodynamic noise depending on ov ...
Read more

›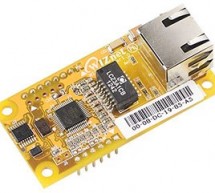 New "hardwired" TCP/IP chip from company Wiznet resists attacks, it´s fast and consumes only a minimum energy and host MCU resources. TCP/IP solutions from company Wiznet are known by its resistance resulting already from their principle . all the solution is hardware-based, thus it´s not possible to change a basic functionality of a device (flooding, spoofing, …). W5500 outstands by its "modesty For ...
Read more

›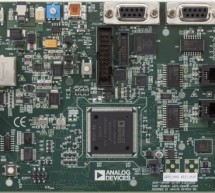 Motor control is becoming the power industry's fastest changing technology area. The reason for this is the requirement to improve energy efficiency from the millions of motors which are used in our homes, factories and cars. New developments in motor controller design, current sensing and control algorithms will be needed if new and more stringent efficiency targets are to be achieved. The main design elem ...
Read more

›