In the world of today's technology, the Internet of Things is very popular. We see that most of the devices used to create the IoT (Internet of Things) function on small batteries or energy harvesting.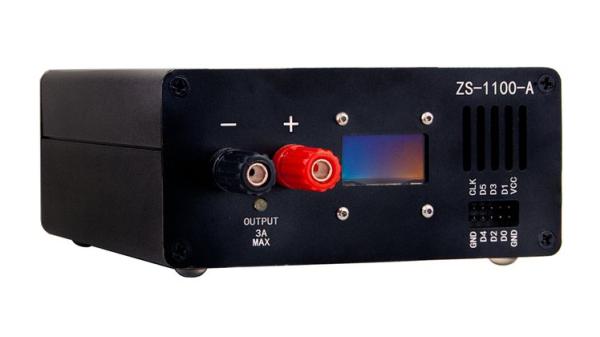 We find it quite hard measuring the amount of energy being consumed by these IoT devices due to the dynamic nature of the current consumption, with popular measurement methods like multimeter, and oscilloscope having drawbacks. One method developers use is to use multiple instruments and hand calculations to arrive at an estimate of the energy consumption, but this method could be tasking. However, a solution is at hand. Say hello to the ZS1100A. The ZS1100A functions by plotting the current consumption vs time very accurately and in great detail, which can be used along with the battery model to estimate the overall battery life.
Engineers need the new ZS1100A because power consumption of IoT devices follow a particular pattern which is difficult to measure using traditional equipment. The main reasons for this are:
High Dynamic Range: An IoT device usually consumes a few μA in sleep mode, and few hundred mA in its transmit mode, depending on the radio. Thus, the current waveform has a very high dynamic range spanning almost 6 decades.
High Bandwidth: The current drawn by an IoT device can fluctuate from few mA to hundreds of mA in couple of micro-seconds. Thus, the frequency content of these current waveforms is well over few 100 KHz.
Read more: POWER METER GIVES ACCURATE MEASUREMENT FOR ENERGY CONSUMPTION OF IOT DEVICES