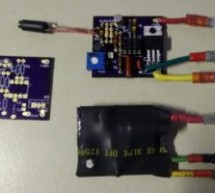 Unhappy with a headlight modulator I purchased, I decided to make my own. Even though it would be a trivial programming project to use an Arduino Teensy or similar to do this, I decided to do it the "old fashioned" way, using a 555 timer. The 555 is a clever chip; not only will it supply the oscillator for the flashing effect, it has a reset pin that can be used to force the output to a known state (low) wh ...
Read more

›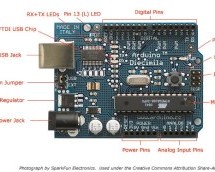 Arduino is an open-source electronics prototyping platform based on flexible, easy-to-use hardware and software. It's intended for artists, designers, hobbyists, and anyone interested in creating interactive objects or environments. Arduino can sense the environment by receiving input from a variety of sensors and can affect its surroundings by controlling lights, motors, and other actuators. The microcontr ...
Read more

›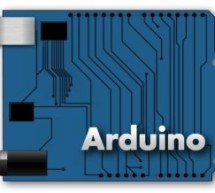 In this week's arduino tutorial, we take a bit of a detour and focus on some key elements of electrical engineering design that we'll be using in future episodes. [box type="note" color=" #202020 " bg="#ffbb00 " font="verdana" fontsize="14" radius="20 " border="#000" float="right" head="Attributes"]Thanks to Jeremy , for this articles[/box] Included amongst these topics is Ohm's Law, current-limiting ...
Read more

›