In this week's arduino tutorial, we take a bit of a detour and focus on some key elements of electrical engineering design that we'll be using in future episodes.
[box type="note" color=" #202020 " bg="#ffbb00 " font="verdana" fontsize="14″ radius="20 " border="#000″ float="right" head="Attributes"]Thanks to Jeremy , for this articles[/box]
Included amongst these topics is Ohm's Law, current-limiting resistors, pull-down and pull-up resistors, voltage dividers, potentiometers, analog inputs, and voltage regulators.

If you're yearning to learn more after watching this video, I'd suggest you check out
Jeri Ellsworth
and
Dave Jones
on youtube. They offer videos about everything from circuit design to pinball machines.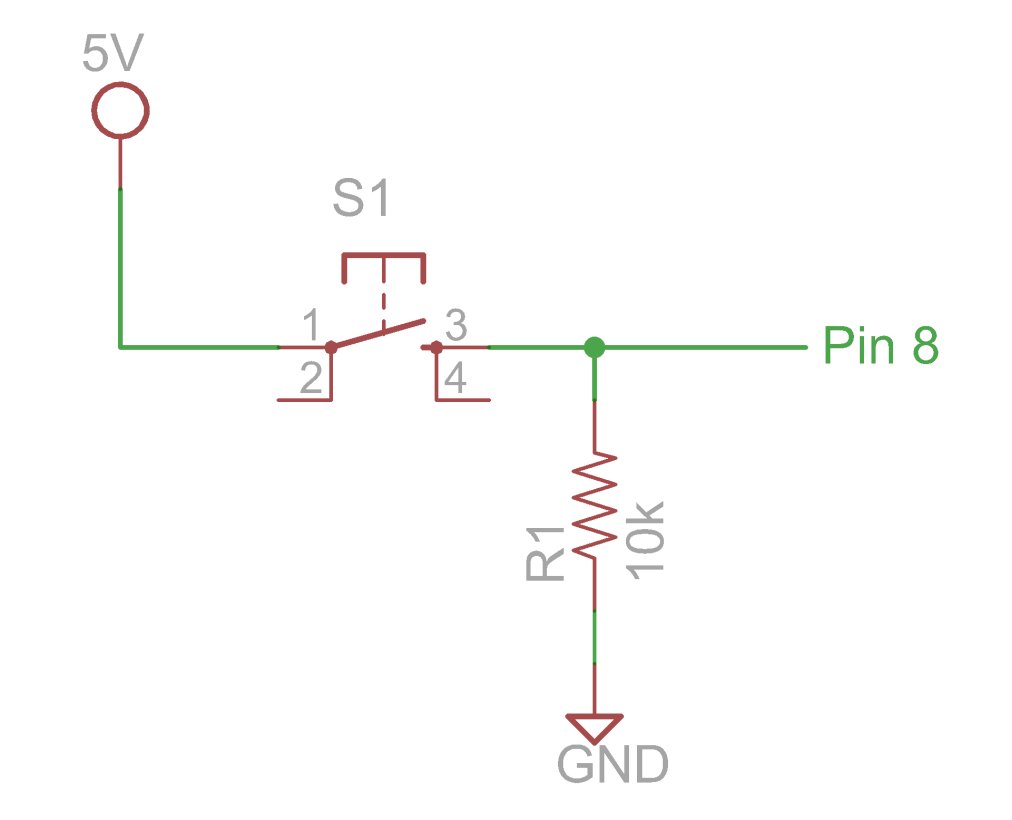 You can download the files associated with this episode here:
[box color="#985D00″ bg="#FFF8CB" font="verdana" fontsize="14 " radius="20 " border="#985D12″ float="right" head="Major Components in Project" headbg="#FFEB70″ headcolor="#985D00″]PARTS   LIST
1.   Arduino  Uno:  http://us.element‐14.com/arduino/a000046/arduino ‐uno ‐board/dp/13T9285
2.   USB   Cable: http://us.element‐14.com/jsp/search/productdetail.jsp?SKU=73H0884
3.   Arduino  Software:   http://arduino.cc/en/Main/Software
4.   Breadboard:  http://us.element‐14.com/jsp/search/productdetail.jsp?SKU=17C6965
5.   LEDs:  http://us.element‐14.com/jsp/search/productdetail.jsp?SKU=30K0645
6.   150   ohm   Resistor:  http://us.element‐14.com/multicomp/mcf ‐0 ‐25w ‐150r/resistor‐carbon ‐film ‐150ohm‐
250mw/dp/38K0339
7.   .1uF   capacitor:  http://us.element‐14.com/nichicon/uvz1h0r1mdd1td/capacitor‐alum‐elec ‐0 ‐1%C2%B5f‐
50v‐radial/dp/65R3169
8.   22uF  capacitor:  http://us.element‐14.com/rubycon/50yk22m5x11/capacitor ‐alum‐elect ‐22uf ‐50v‐
radial/dp/38M6812
9.   5V Regulator: http://us.element‐14.com/jsp/search/productdetail.jsp?SKU=89K0746
10.  10k  Potentiometer:  http://www.sparkfun.com/products/9939
11.  9V Battery   Clip:   http://us.element‐14.com/bud ‐industries/hh ‐3449/battery‐clip‐9v ‐wire ‐
lead/dp/34M2183
12.  Pushbutton:  http://us.element‐14.com/c ‐k/ksl1m411 ‐lft/switch ‐tactile ‐spst ‐no‐50ma‐thd/dp/88K5321
13.  Jumper  Kit:  http://us.element‐14.com/3m/923351‐i/pcb‐accessories/dp/65F2290
14.  Multimeter:  any  will  do. [/box]
For more detail: Arduino: Electrical Engineering Basics