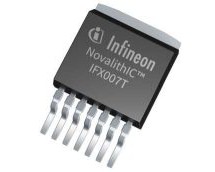 Infineon Technologies is launching the IFX007T NovalithIC™ motor driver for industrial applications. The IFX007T smart half-bridge provides an easy and efficient way to drive brushed and brushless motors, integrating a p-channel high-side MOSFET, an n-channel low-side MOSFET and a driver IC into one package. Along with a microcontroller and power supply, no other devices are necessary to drive a motor. For ...
Read more

›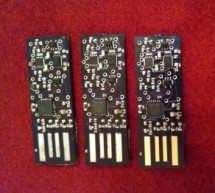 Infinite Noise TRNG (True Random Number Generator) For instructions for compiling the and using Infinite Noise TRNG driver, go to the software sub-directory, and read the README file there. Both Linux and Windows are supported. The Infinite Noise TRNG is a USB key hardware true random number generator. It uses what I call a "Modular Entropy Multiplier" architecture (previously Infinite Noise Multiplier or F ...
Read more

›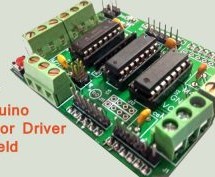 In this DIY session, we make an Arduino Motor Driver Shield to drive DC motors, stepper motor and Servo Motor. Compatible with Arduino UNO and Arduino Mega, this motor driver shield can operate 4 DC motors or 1 stepper motor and 2 servo motors at a time. Here two L293D Motor Driver ICs are used for driving motors and an 8-bit shift register for controlling them. Components Required Motor Driver IC L293D -2 ...
Read more

›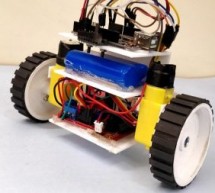 After being inspired by RYNO motors and other self balancing scooters from Segway, I always wanted to build something similar. Thinking for while, I decided to build a Self Balancing Robot using Arduino. This way I would be able to grasp the underlying concept behind all these scooters and also learn how PID algorithm works. Once I started building, I realised that this bot is a bit of a challenge to build. ...
Read more

›
In Embedded system design, seven segment displays are playing a major role as numerical visual indications. Seven segment LED displays are brighter, more attractive and provide a far viewing distance as well as a wider viewing angle as compared to LCD displays. Its available wide dimensions (0.3 inch to 6 inch) and different colors (RED, GREEN, BLUE, ORANGE, WHITE). It can display digits from 0 to 9 and qui ...
Read more

›
In this instructable I'm going to show you how to Interface with LED matrix using an Arduino and MAX7219 IC, this project can be used to make low resolution images using LEDs. This project is very simple to build and serves as a basics to getting started with controlling a large number of LEDs using the Arduino Uno. For this project we will be using the MAX7219 which is display driver IC, which works with S ...
Read more

›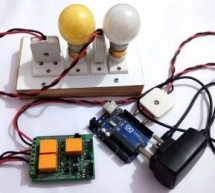 In this DIY project we make a 3-Channel Arduino Relay Shield Circuit for relay based applications. We designed an isolated PCB for 3 relays. By using this Arduino Relay Shield, we can operate 3 AC appliances at a time. We have put a two pin screw terminal blocks (Neutral, NO) for connecting appliances. Here we have provided PCB layout, circuit diagram, and Gerber files so that you can build or directly orde ...
Read more

›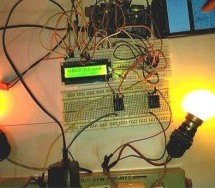 Automation is the essence of today's world. Automation can make our life easy and secure. There are many ways to obtain automation. Automation can be achieved by Wi-Fi, IR, GSM, Bluetooth and many other technologies. Previously we have covered many types of Home automations using different technologies like: DTMF Based Home Automation GSM Based Home Automation using Arduino PC Controlled Home Automation usi ...
Read more

›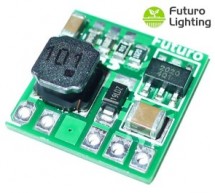 Introduction This article describes simple constant current driver module with fast PWM input that can be used for driving medium and high power LEDs. The module uses an integrated constant-current output, DC-DC buck converter with output current configurable from 0.1 to 0.5A. This article outlines the schematic, design guidelines, operation, and performance of the low cost LED driver Short description LED ...
Read more

›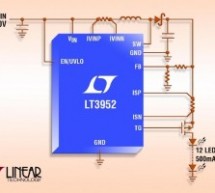 Features 4000:1 True Color PWM™ Dimming 4A, 60V Internal DMOS Switch Wide Input Voltage Range: 3V to 42V 0V to 60V Output Current Regulation with Monitor PMOS Switch Driver for PWM and Output Disconnect LED Short-Circuit Protection and SHORTLED Flag Internal Spread Spectrum Frequency Modulation Constant-Current and Constant-Voltage Regulation Input Current Limit and Monitor Adjustable Frequency: 200kHz to 3 ...
Read more

›
Get your Arduino moving! This shield makes it easy to control two high-power DC motors with your Arduino or Arduino-compatible board. Its dual robust VNH5019 motor drivers operate from 5.5 to 24 V and can deliver a continuous 12 A (30 A peak) per motor, or a continuous 24 A (60 A peak) to a single motor connected to both channels. These great drivers also offer current-sense feedback and accept ultrasonic P ...
Read more

›