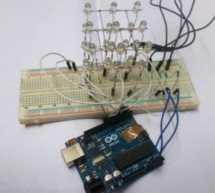 In this project we are going to design a 3x3x3 LED CUBE and connect it to Arduino UNO to get different patterns. For a beginner we will start with a simple pattern. A typical 3*3*3 LED cube connected to UNO is shown in the image above, the cube consists of 27 Light Emitting Diodes, these 27 LEDs are arranged in rows and columns forming a cube. There are many types of cubes that can be designed. The simplest ...
Read more

›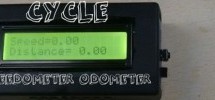 Hey guys, this a instructable of how to make a bike speedometer.Yeah,you read it right the one that we use in car but only for 10$ .Well the first this for you to know is that this is the collaborated project of Mr_DIY_Electrician and paurushthemaker .So back to topic our project is all about a speedometer which has 3 modes as follow:- Speedometer(for speed) and odometer(for distance) Task1.-Cover 20 miles ...
Read more

›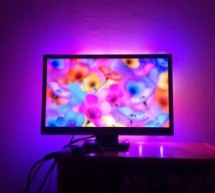 Ambient lighting is a technique that creates light effects around the television that correspond to the video content. It has been pioneered by Philips under the brand Ambilight. In this project we will create a basic FPGA-based ambient lighting system that reads the video signal over HDMI. This means we are not limited to computer output. We can use it together with DVD players, video game consoles, etc. D ...
Read more

›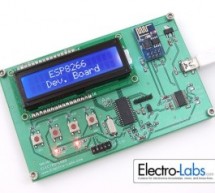 ESP8266 is an 802.11 b/g/n Wi-Fi module which became very popular recently because of its capabilities and ease of use and integration. Many electronics hobbyists are building projects on ESP8266 and they generally need to connect the module to a PC or a microcontroller. Some interfacing problems arise at this point. In this project, we are building an ESP8266 Development Board which lets the user make conn ...
Read more

›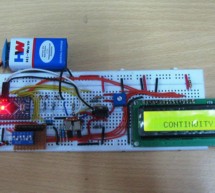 This is a project based on Arduino board which can measure the unknown resistance values and perform diode test and continuity testing. When we connect the unknown resistor on the breadboard circuit, the 16x2 LCD displays the resistor value and when we connect a diode the LCD displays the type of diode if it is a good one. When we take the probes out from the breadboard and connect it across a continuous pa ...
Read more

›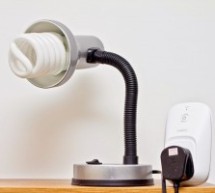 Every year I notice that I have little issue waking up at 7am during summer months, yet waking up at 8am during winter is always unpleasant. Some quick research led me to find that the body is gradually woken up by light, which is why products such as the Phillips Wake-Up Light exist. However, with  a starting price of £60 for the (very) basic version, I've opted to make my own smartphone-connected, automat ...
Read more

›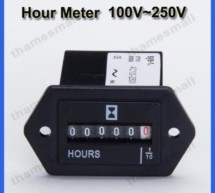 We have a great thread that contains lots of info on thermal differential controllers here. However, I wanted to start a thread dedicated to my own development of a thermal differential controller that I'll be using for my attic heat reclamation project. Tonight I setup a simple circuit that tested the operation of the differential controller and it worked great. Its very simple and adding features later on ...
Read more

›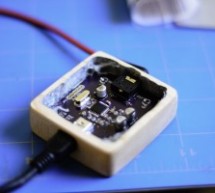 Finished Product! Here's the finished DAC! it was a very fun project and very fulfilling to make something that I actually use everyday. Overall the audio specs aren't anything amazing, but it definitely is an improvement on the built in audio of my computer. The Schematic Here is the electrical schematic of the DAC, it uses a Texas Instruments PCM2707 USB DAC Integrated Circuit. It identifies as a USB Audi ...
Read more

›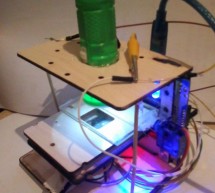 This Project Is A Part Of The Afrimakers Event http://www.afrimakers.org/ Introduction We used a simple cheap webcam to make a microscope. In short, a small hack to the optics of a standard webcam with an adjustable focus-lens, allows to create video data, with a magnification of around 100 to 400x (depending on the model) at a working distance of a few mm. The highest magnifications can be achieved by inve ...
Read more

›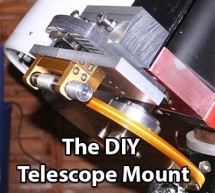 Why make your own Arduino control system? After completing my homemade telescope mount it was powered by a Meade DS motor kit. This system was extremely slow, underpowered and unreliable. It was also impossible for me to change the programming or maintain the system. I decided to make my own telescope control system from the ground up and the Arduino platform seemed the obvious choice. This project needed a ...
Read more

›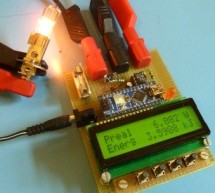 DIY wattmeter with an Arduino It is difficult or sometimes even impossible to measure power and energy with ordinary multimeters. To carry out such a measurement reliable and accurate, a special wattmeter is required. Because these meters are very expensive, a cheaper solution is presented here as a DIY wattmeter based on a Arduino Nano board. Parameters This wattmeter measures the real power, apparent powe ...
Read more

›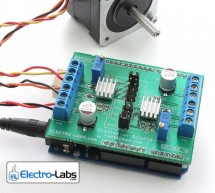 Stepper motors are brushless DC motors which can move in discrete steps thanks to the special coil arrangement inside. They are very popular in DIY and industry projects which require accurate mechanical movement control.  In this SoloPCB project, we are building a dual stepper motor driver shield based on two Allegro A4988 ICs which can supply up to 35V and 2A and provide overcurrent and thermal protection ...
Read more

›