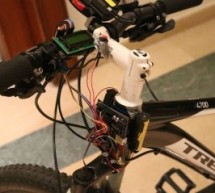 What Is It? As the name suggests, in this project you will learn how to create a display for your bike that consists of both a speedometer and an odometer. Indicating real time speed and distance travelled. The total cost of this project comes to around 15 USD (not including the bike or the Arduino) yet the effort spent is worth the result. How Does It Work? This device works b ...
Read more

›
Hi guys, over the past few tutorials, we have been discussing TFT displays, how to connect and use them in Arduino projects, especially the 1.8″ Colored TFT display. In a similar way, we will look at how to use the 1.44″ TFT Display (ILI9163C) with the Arduino. The ILI9163C based 1.44″ colored TFT Display, is a SPI protocol based display with a resolution of 128 x 128 pixels. It's capable of displaying up t ...
Read more

›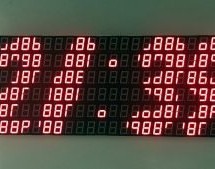 What do you do with 144 7-segment displays? If you're [Frugha] you put them all together to create an epic clock. Each display has 8 individual LEDs — 7 segments, and a decimal point. Put that all together, and you've got 1152 individual LEDs to control. This presented a problem, as [Frugha] wanted to control the clock with a single Arduino Nano. Even charlieplexing won't get you that many I/O lines. The so ...
Read more

›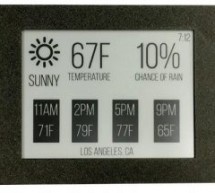 The development team at e-Radionica responsible for the awesome Inkplate 6 Wi-Fi-enabled e-paper display, have unveiled a new 3D printed case designed to provide a little extra protection and finish to the screen. The design files are not available for download quite yet, as the team wanted to make a few more tweaks before they are released, however as you can see from the image above the addition of an enc ...
Read more

›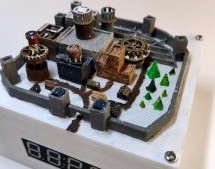 For Game of Thrones fans, it's an awkward time. The show has ended its run on HBO (not without a certain level of controversy), the planned prequel is still years away, and who knows when George R. R. Martin will actually get around to writing the final books in the series. Fans have no choice but to entertain themselves while waiting for further tales of adventure from Westeros, which is how we get things ...
Read more

›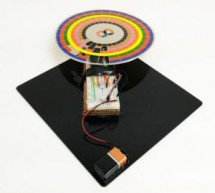 Every curious how DVDs work? Interested in learning some simple analog electronics? This Instructables will show you how to make an optical disk display project in only a few hours. What is an optical disk? An optical disk stores data/information and can be read or displayed using light. You will learn about basic analog electronics, basic electronic optics, and various basic electrical components. You will ...
Read more

›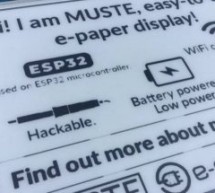 Makers developers and small businesses may be interested in a new Wi-Fi enabled e-paper display that will soon be launching via the Crowd Supply website offering a display that can be programmed using the Arduino IDE and is based on the ESP32. "A powerful, Wi-Fi enabled ESP32 microcontroller makes this six-inch e-paper display – recycled from a Kindle e-reader – incredibly easy to control. Just plug in a US ...
Read more

›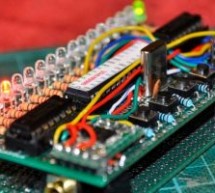 https://youtu.be/3WbK-S2WDLQ Update 16.04.2015 just thought how would a "cool" kit look a like, so I get an altoids tin box eat all the thinks inside and put all necassary parts inside. ;) a new project from good old Germany. I got some of those very popular FM radio modules at banggood.com, and was thinking how to use them. I found some nice instructables about the TEA 5767 most of them use a NOKIA LCD Dis ...
Read more

›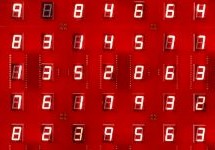 This seven segment art display makes use of a 81 seven segment red common cathode LED displays. The LEDs are arranged onto 100x100mm boards that each contain an Arduino Nano and 9 seven segment displays, daisy chained through three-pin headers located on the sides of the boards. The pins (power, ground, and serial) provide the signals necessary for propagating a program across each of the connecte ...
Read more

›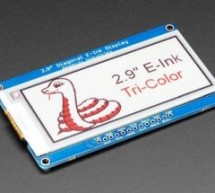 If your next electronics project requires an eInk display you may be interested to know that Adafruit has announced the availability of the 2.9″ Red/Black/White eInk Display Breakout, THINK INK priced at $34.95. Check out the video below to learn more about the eInk display breakout screen which measures 80.0mm x 47.0mm x 5.0mm or 3.1″ x 1.9″ x 0.2″ and weighs just 23.0g or 0.8oz. "Easy e-paper finally come ...
Read more

›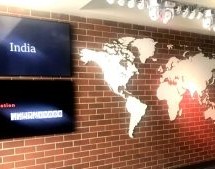 Maps can be a great way to get a message across when the data you're dealing with affects people on a country's population scale. [jwolin] works for a non-profit organization, and wanted a way to help people visualize the extent of their operations and the causes they deal with. To do that, he created a nifty smart map wall display. The display consists of a world map cut out of MDF, and affixed to a b ...
Read more

›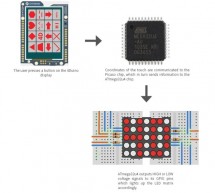 In this project, we will use the digital pins and screen of the 4Duino to create a 5×7 LED matrix controller with a user graphical interface. https://youtu.be/fSCNCFmbSJc An LED matrix is essentially many LEDs packaged in a dot grid format in order to produce pictures or large text. They're commonly used for signage purposes in the public space. The LED matrix utilised in this project is made by multiplexin ...
Read more

›