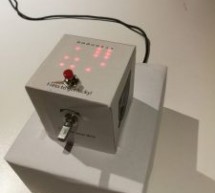 https://youtu.be/B-dnzLoZDlw This is a simple arduino project to make a electronic die. It is possible to choose for 1 to 6 dice or 1 out of 8 special dice. Choice is made by simply turning a rotary encoder. These are the features: 1 die: showing big dots2-6 dice: showing dots as well as total value (alternating)4, 5, 8, 10, 12, 20, 24 and 30 faced dice showing value and indicator for chosen dieanimation fo ...
Read more

›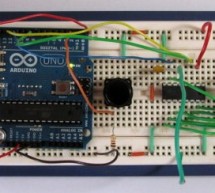 In this tutorial you will build a dice that is shaken by holding the button in and thrown by releasing the button. The shake, throw and number thrown are animated and displayed on a seven segment display. A 74HC595 IC is used to interface the 7-segment display to the Arduino, using only 3 Arduino digital pins. Prerequisites Know how to use a DIP IC, e.g. from tutorial 17 – Electronic Dice. Read about seven ...
Read more

›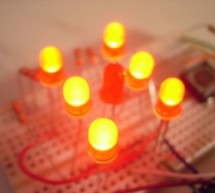 This instructable will show you how to create a dice using Arduino and few components. It's an easy and fun project, suitable for beginners and those who want to start with Arduino; it also requires a minimal amount of components. This explaines how to create it in the breadboard, how to solder it and how to make some changes. Step 1: What is Arduino? Arduino is a tool for making computers that can sense an ...
Read more

›
This instructable will show you how to make an electronic dice with minimal experience using 7 LEDs, resistors, jumper wires, and of course the arduino (or arduino clone). I wrote this instructable for anyone to easily follow along and learn more about the arduino. Questions are welcome and will be answered as soon as possible. For less experienced users the code for the arduino is in "longhand" and several ...
Read more

›