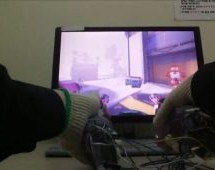 An Overwatch fan by the name of Medist has created his own motion controllers to play as D.Va. The motion controllers were made by wiring an Arduino Leonardo through the cases of two different controllers, which would be modeled after D.Va's pilot controls. The Arduino board would input keyboard and mouse signals to the computer, allowing Medist to map his own triggers and buttons onto his controllers as ke ...
Read more

›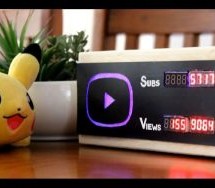 How do you hack your motivation? Do you put red marker Xs on a paper calendar every day you exercise? Do you use an egg timer to sprint through dozens of emails? Do you lock all the doors and shut off your data to write some bulletproof code? If you are [Hulk], you build a YouTube Desktop Notifier showing his YouTube subscribers and views. This is his ticket to getting off the couch to make a video about ju ...
Read more

›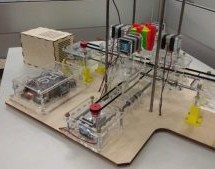 The Rubik's Cube was a smash hit when it came out in 1974, and continues to maintain a following to this day. It can be difficult to solve, but many take up the challenge. The Arduino Rubik's Solver is a robot that uses electronics and maths to get the job done. The system consists of computer-based software and a hardware system working in concert to solve the cube. Webcam images are processed on a compute ...
Read more

›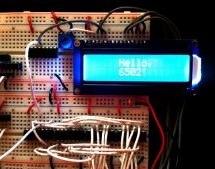 Over the years we've seen a number of homebrew 6502 computers assembled with little more than a breadboard, a sack full of jumper wires, and an otherworldly patience that would make a Buddhist Monk jealous. Anyone who takes the time to assemble a fully functional computer on a half-dozen breadboards lined up on their workbench will always be a superstar in our book. While we're still too lazy to attempt one ...
Read more

›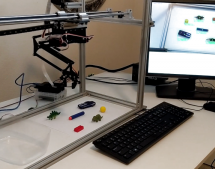 Toys are great for keeping the kids amused at play time, but oftentimes its difficult to get them to understand the importance of tidying up after themselves. It would naturally be ideal to have some manner of robot to help in this regard, and [Paco Garcia] might just be leading the charge in this area. [Paco]'s project involves combining a robotic arm with computer vision tools in order to allow it to pick ...
Read more

›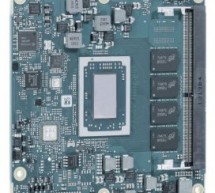 Kontron a global provider of IoT/ Embedded computer Technology (ECT) introduces its Linux friendly "COMe-cVR6" Express Type 6 module, that comes with a Ryzen embedded V1000 SoC with up to 24GB DDR4, including 8GB soldered on board. The board also comes with a quad- display support and optional- 40 to 85-degree Celsius operation and security features. The COM Express compact module's smaller form factor sign ...
Read more

›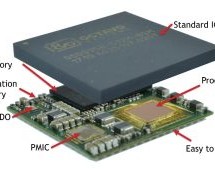 The OSD335x C-SiP System-in-Package (SiP) developed by Octavo, is a concept package that is modeled on its previous Sitara AM335x based SiP by including up to 16GB eMMC, an oscillator along with 1GB DDR3, PMIC, LDO, and EEPROM. The OSD335x C-SiP, is the most consolidated System-In-Package (SiP) module ever made. Modeled like its predecessors, the OSD335x C-SiP incorporates the Cortex-A8 based Texas Instrume ...
Read more

›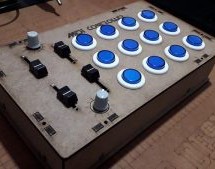 Engineers create something out of nothing, and no where is this more apparent than in the creation of customized computer hardware. To make a simple MIDI controller, you need knowledge of firmware design and computer architecture, you need knowledge of mechanical design, and you need to know electronic design. And then you need the actual working knowledge and experience to wield a tool, be it a hammer, las ...
Read more

›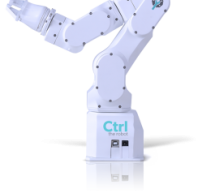 CTRL the robot is a desktop-sized robot arm that can do a lot! It enables your computer to perform manipulation of real objects via software and gives you access to technology that has been locked away in large corporations factories. Check this video to see the amazing features of CTRL. CTRL was launched on a Kickstarter campaign that unfortunately didn't reach its goal of AU$ 215,000. The early bird produ ...
Read more

›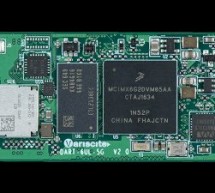 Variscite is releasing another pin-compatible version of their 50 x 25mm DART-6UL computer-on-module. This time it will be loaded with NXP's headless new i.MX6 ULZ variant of the single Cortex-A7 core i.MX6 UL. This yet unnamed module lacks display or LAN support. It is described as "a native solution for headless Linux-based embedded products such as IoT devices and smart home sensors requiring low power, ...
Read more

›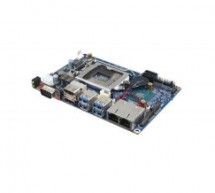 Avalue recently announced a Linux-friendly 3.5″ ECM-CFS Single Board Computer with a choice of Intel's latest 8th Gen "Coffee Lake" S-series processors. It also features triple display support, 2x GbE, 4x USB 3.1, 2x SATA, and mSATA. This SBC is considered as the world's first 3.5-inch SBC to feature Intel's 8th Gen "Coffee Lake" processors. Avalue's 146 x 101mm ECM-CFS SBC is designed keeping various appli ...
Read more

›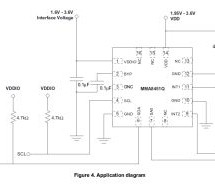 Process computer designs usually start out with an accelerometer. As reliability problems creep in, making the switch to a more "professional" solution is beneficial. Accelerometers are based on the MEMS principle: instead of being a purely solid-state affair, the inside of the chip contains a micromechanical motion sensor along with a small mass. In addition to that, a set of transducer circuits are provid ...
Read more

›