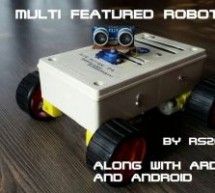 This robot was mainly built for understanding Arduino and combining various projects of Arduino to form a Multi Featured Arduino Robot. And further, who doesn't want to have a pet robot? So I named it BLUE ROVIER 316. I could have bought a beautiful tracked chassis but making it from scratch teaches you more and gives you more pride after you have completed it. The robot is capable of understanding voice co ...
Read more

›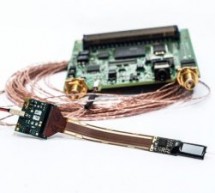 After $5.5 millions collaboration and a lot of work during the past four years of engineers at Imec, the next-generation electrodes called Neuropixels probe were designed to record hundreds of neurons in the brain. Imec is an international nano electronics research center dedicated to build and test powerful new devices for detecting neural activity within the brain. To understand how the brain operates, we ...
Read more

›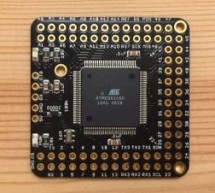 [2017 Update] Eagle files please click here. The objective of this project is to create a version of Arduino Mega 2560 board that has lower component count and smaller board size. Personally to be used for robotics projects that require ATmega2560's 256 KB flash and digital/analog pins, where the size, weight, and USB port location of the original design is not ideal. References: Mr. Nick Gammon's ...
Read more

›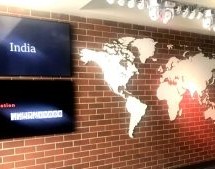 Maps can be a great way to get a message across when the data you're dealing with affects people on a country's population scale. [jwolin] works for a non-profit organization, and wanted a way to help people visualize the extent of their operations and the causes they deal with. To do that, he created a nifty smart map wall display. The display consists of a world map cut out of MDF, and affixed to a b ...
Read more

›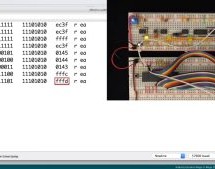 In the very early days of the PC revolution the only way to have a computer was to build one, sometimes from a kit but often from scratch. For the young, impoverished hobbyist, leafing through the pages of Popular Electronics was difficult, knowing that the revolution was passing you by. And just like that, the days of homebrewing drew to a close, forced into irrelevance by commodity beige boxes. ...
Read more

›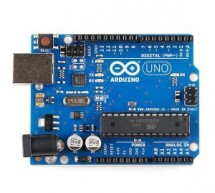 This simple project is intended to help you in answering the lifelong question "Does this battery have any juice left?". Although popularity of single cell batteries (such as AA, AAA, C and D cell) is diminishing, there are still many small devices like TV remotes, flashlights, and other small portable electronics that run on these forms of power. Step 1: Hardware Required In order to make a battery tester, ...
Read more

›
We love the Arduino board and it's prototyping platform . It makes the complete prototyping process smooth and enjoying with the help of it's add on such as Arduino IDE and a huge community support.But sooner or later you will find that the specifications provided by the arduino boards is not enough . And then the problem arises about which board should we use so that our desires are fulfilled.Also How easy ...
Read more

›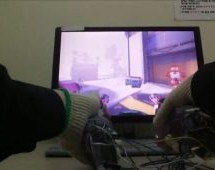 An Overwatch fan by the name of Medist has created his own motion controllers to play as D.Va. The motion controllers were made by wiring an Arduino Leonardo through the cases of two different controllers, which would be modeled after D.Va's pilot controls. The Arduino board would input keyboard and mouse signals to the computer, allowing Medist to map his own triggers and buttons onto his controllers as ke ...
Read more

›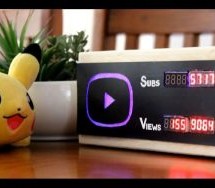 How do you hack your motivation? Do you put red marker Xs on a paper calendar every day you exercise? Do you use an egg timer to sprint through dozens of emails? Do you lock all the doors and shut off your data to write some bulletproof code? If you are [Hulk], you build a YouTube Desktop Notifier showing his YouTube subscribers and views. This is his ticket to getting off the couch to make a video about ju ...
Read more

›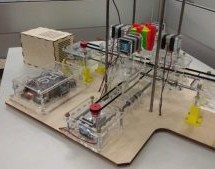 The Rubik's Cube was a smash hit when it came out in 1974, and continues to maintain a following to this day. It can be difficult to solve, but many take up the challenge. The Arduino Rubik's Solver is a robot that uses electronics and maths to get the job done. The system consists of computer-based software and a hardware system working in concert to solve the cube. Webcam images are processed on a compute ...
Read more

›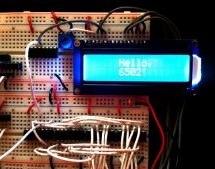 Over the years we've seen a number of homebrew 6502 computers assembled with little more than a breadboard, a sack full of jumper wires, and an otherworldly patience that would make a Buddhist Monk jealous. Anyone who takes the time to assemble a fully functional computer on a half-dozen breadboards lined up on their workbench will always be a superstar in our book. While we're still too lazy to attempt one ...
Read more

›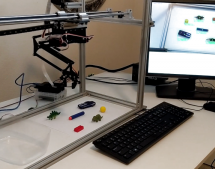 Toys are great for keeping the kids amused at play time, but oftentimes its difficult to get them to understand the importance of tidying up after themselves. It would naturally be ideal to have some manner of robot to help in this regard, and [Paco Garcia] might just be leading the charge in this area. [Paco]'s project involves combining a robotic arm with computer vision tools in order to allow it to pick ...
Read more

›