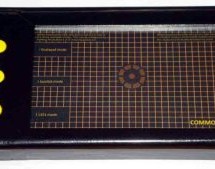 As [Jan Derogee] explains in the faux-retro video after the break, drawing on classic 8-bit computers was something of a pain. The rudimentary light pens and joysticks of the 1980s allowed for free-form input, but were clumsy and awkward to use. Which is why he set out to create an ideal drawing device for the C64 using modern electronics. For the sake of completion, he also gave it a USB HID mode so it wou ...
Read more

›
Densitron, a creator of display technologies and global leader in display, monitor and embedded computing solutions, has launched its new single board computer (SBC) appropriately named "Aurora SBX™" (derived from the Latin for first light), along with its extremely versatile application-specific software. Developed by the company's Embedded division, this original board will help engineers using Densitron ...
Read more

›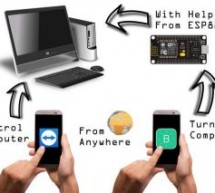 https://youtu.be/QhhOxIe02Ok Have you ever wanted to start your computer while you are away from home to access some files? Or maybe you wanted to start a download of a new game, so that it would be done when you got home. This project will show how to start and control your computer from anywhere in the world. We will use a NodeMCU and the Blynk app to start the computer. After it has been turn on, the Tea ...
Read more

›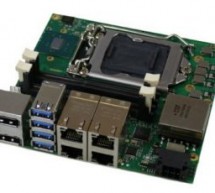 USA based ADL Embedded Solutions has introduced a new rugged, Nano-ITX form factor ADL120S single board computer (SBC). It is mainly produced for IoT, networking, and cyber-security applications. The highlighted feature of this SBC is its wide variety of PCIe expansion slots. The SBC includes 8x stackable PCIe interfaces, as well as optional custom expansion board services. Also, you get dual M/2 Key-B 2280 ...
Read more

›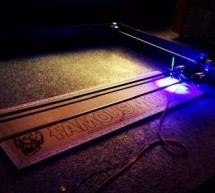 https://youtu.be/CbzY5ECsFuQ https://youtu.be/4ybdqgmePDs In this tutorial you will learn how to make your own 4 ft by 4 ft, Arduino controlled, 3 watt laser engraver / cutter (for thin materials) for around 300$. The main thing that separates this tutorial from other laser engraver tutorials on here is the roughly 42 x 42 inch cutting/engraving area. This project arose when I was trying to create a 20 x 15 ...
Read more

›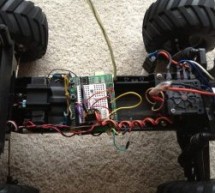 Recently I dusted off my 7 year old Stampede 2wd, designed in 1996. I got it for my 8th birthday. The truck was great, but it had a few caveats. For example, if the truck ran out of range, battery was low, or the transmitter batteries died on you, the truck would keep the throttle on the last position. Thanks to this accidental cruise (out of) control (See what I did there? 0_o), I accidentally drove m ...
Read more

›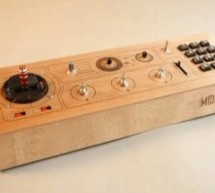 theMIDInator MIDI controller has been created by Switch & Lever using an Arduino Mega with its 54 digital IO and 16 analog pins to provide a wealth of inputs enabling data to pass onto a digital audio workstation (DAW) to create the actual sound. Watch the overview video below to learn more about the project and the build process when creating an Arduino MIDI controller. "What do you do when y ...
Read more

›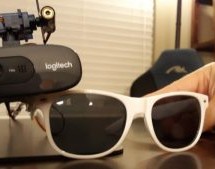 Ever wish you could augment your sense of sight? [Nick Bild]'s latest hack helps you find objects (or people) by locating their position and tracking them with a laser. The device, dubbed Artemis, latches onto your eyeglasses and can be configured to locate a specific object. Images collected from the device are streamed to an NVIDIA Jetson AGX Xavier board, which uses a SSD300 (Single Shot MultiB ...
Read more

›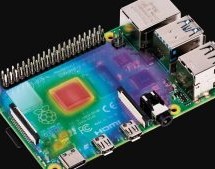 When the Raspberry Pi 4 was first launched, one of its few perceived flaws was that it had a propensity to get extremely hot. It's evidently something the Pi people take very seriously, so in the months since they have addressed the problem with a set of firmware updates. Now they've taken a look at the effect of the fixes in a piece on the Raspberry Pi web site, and it makes for an interesting co ...
Read more

›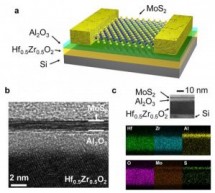 A group of Researchers from Purdue University in Lafayette, Indiana demonstrated the effect called negative capacitance by making a new type of more energy efficient transistor. This new kind of Field Effect Transistor (FET) proves a theory introduced in 2008 by Supriyo Datta, the Thomas Duncan Distinguished Professor of Electrical and Computer Engineering, and Sayeef Salahuddin, who is a professor of Elect ...
Read more

›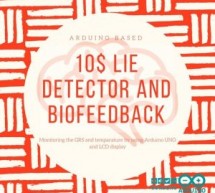 This tutorial will explain how to build a machine for biofeedback. But first a bit of theory. What is biofeedback? [Font: Wikipedia | https://en.wikipedia.org/wiki/Biofeedback] Biofeedback is the process of gaining greater awareness of many physiological functions primarily using instruments that provide information on the activity of those same systems, with a goal of being able to manipulate them at ...
Read more

›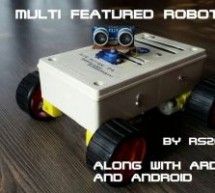 This robot was mainly built for understanding Arduino and combining various projects of Arduino to form a Multi Featured Arduino Robot. And further, who doesn't want to have a pet robot? So I named it BLUE ROVIER 316. I could have bought a beautiful tracked chassis but making it from scratch teaches you more and gives you more pride after you have completed it. The robot is capable of understanding voice co ...
Read more

›