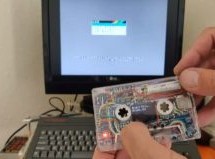 While these days we're blessed with the magic of always-on internet connections and cloud services, back in the day software was delivered on physical media. Some of the most reviled media were data tapes, much maligned for their glacial loading times. However, the tangibility did give them some charm, and [JamHamster] decided to recreate this with his self-contained virtual tape loader. The guts of the loa ...
Read more

›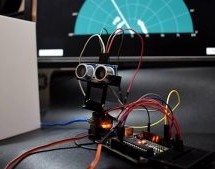 Radars are simply cool, and their portrayal in movies and TV has a lot to do with that. You get a sweet glowing screen that shows you where the bad guys are, and a visual representation of your missiles on their way to blow them up. Sadly, or perhaps thankfully, day to day life for most of us is a little less exhilarating. We can make do with a facsimile of the experience instead. The project consists of an ...
Read more

›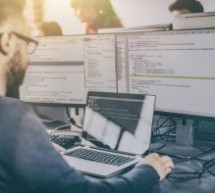 Are you thinking of majoring in Computer Science? Have you already done a subject such as physics or mathematics and you're thinking of taking an MS in computer science? If this is you, you may also be wondering what will happen when you graduate and what kind of job you can expect when you achieve your computer science qualification. When you first pose the question of what can you do with a computer scien ...
Read more

›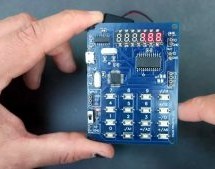 All by itself, a calculator based on an Arduino isn't necessarily very novel. However, [Volos] has a nice board that, of course, looks like a calculator. There are 16 keys and an LED display. But it seems to us the real value would be using this as a base for other projects. As an inexpensive development board, it's handy to have a simple processor with a keyboard and a display. There's some extra I/O pins ...
Read more

›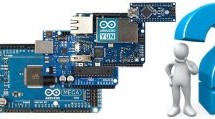 There are so many different makes and models of Arduino boards that it can be confusing to select the one you need for your project. All of these boards have different features and capabilities and some of them will be better suited for certain projects than others. Below, we will look at how to find and select the right Arduino board. What Is Arduino? Arduino is a board that is used to create small compute ...
Read more

›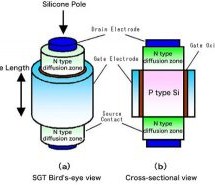 Intel co-founder Gordon Moore predicted in 1965 that the number of transistors per silicon chip would double every two years. This came to be known as Moore´s Law which has been proven accurate for the last fifty years. Many scientists argue that the law is soon to be broken because of physical limitations. The end of Moore´s law would mean a stagnation in computer processing and power and could cause econo ...
Read more

›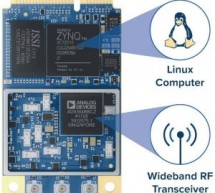 Epiq Solutions, a company from the USA, has included a new member of its Sidekiq line of Software-defined radio (SDR) add-on cards called the Sidekiq Z2. Dimensions of this card are only 51 x 30 x 5mm, the size of a full-size mini-PCIe card, the Sidekiq Z2 computer-on-module is advertised as "the world's smallest wideband RF transceiver + Linux computer in a product-ready module". ...
Read more

›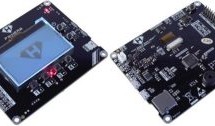 The ARM series of processors are an industry standard of sorts for a vast array of applications. Virtually anything requiring good power or heat management, or any embedded system which needs more computing power than an 8-bit microcontroller is a place where an ARM is likely found. While they do appear in various personal computers and laptops, [Pieter] felt that their documentation for embedded processors ...
Read more

›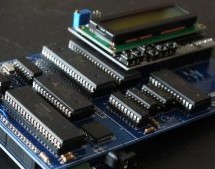 There have been plenty of Z80 computer builds here on Hackaday, but what sets them apart is what you do with them. [Andrew] writes in with his Z80 single-board computer made from scratch, using the Arduino standard headers for its I/O. In turn, since he needed an easy way to program the flash memory which holds the software to run on the Z80, he used an Arduino Mega as a debugger, making the SBC an Arduino ...
Read more

›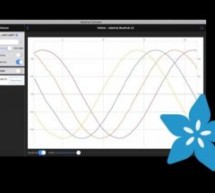 Adafruit has made it even easier to wirelessly connect your computer to their range of Bluefruit LE modules using Bluetooth LE to control and communicate with your projects, with the release of the new Bluefruit Connect for macOS application which is now available to download directly from the Apple Mac App Store. "Unlike classic Bluetooth, BLE has no big contracts to sign and no major hoops that you have t ...
Read more

›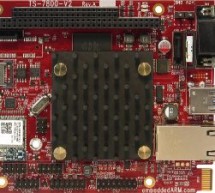 Back in 2007, Technologic Systems announced the TS-7800, a single-board computer (SBC) that was able to boot Linux 2.6 in under two seconds. At its core, The TS-7800 is equipped with a Marvel 500MHz ARM9 CPU and includes a user-programmable on-board FPGA (Field-Programmable Gate Array) with 12,000 LUTs (look-up tables). The TS-7800 was a powerful board at that point and a template for other SBCs to follow i ...
Read more

›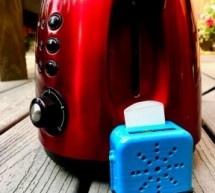 https://youtu.be/9jhreDmp_GM This Instructable started as my great interest in the TV show Toast of London. The British Matt Berry comedy that can now be found on Netflix has some superb voice overs that I wanted to accommodate in my morning toaster routine. In a running joke, he was required to make recordings for the British Navy for their launching sequence of Nuclear Missiles, Jamaican cigaret ...
Read more

›