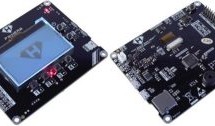 The ARM series of processors are an industry standard of sorts for a vast array of applications. Virtually anything requiring good power or heat management, or any embedded system which needs more computing power than an 8-bit microcontroller is a place where an ARM is likely found. While they do appear in various personal computers and laptops, [Pieter] felt that their documentation for embedded processors ...
Read more

›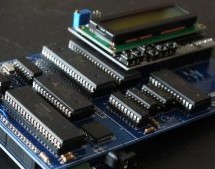 There have been plenty of Z80 computer builds here on Hackaday, but what sets them apart is what you do with them. [Andrew] writes in with his Z80 single-board computer made from scratch, using the Arduino standard headers for its I/O. In turn, since he needed an easy way to program the flash memory which holds the software to run on the Z80, he used an Arduino Mega as a debugger, making the SBC an Arduino ...
Read more

›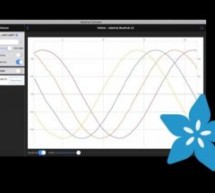 Adafruit has made it even easier to wirelessly connect your computer to their range of Bluefruit LE modules using Bluetooth LE to control and communicate with your projects, with the release of the new Bluefruit Connect for macOS application which is now available to download directly from the Apple Mac App Store. "Unlike classic Bluetooth, BLE has no big contracts to sign and no major hoops that you have t ...
Read more

›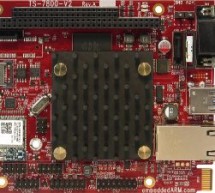 Back in 2007, Technologic Systems announced the TS-7800, a single-board computer (SBC) that was able to boot Linux 2.6 in under two seconds. At its core, The TS-7800 is equipped with a Marvel 500MHz ARM9 CPU and includes a user-programmable on-board FPGA (Field-Programmable Gate Array) with 12,000 LUTs (look-up tables). The TS-7800 was a powerful board at that point and a template for other SBCs to follow i ...
Read more

›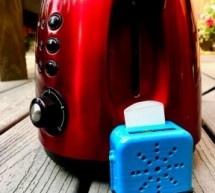 https://youtu.be/9jhreDmp_GM This Instructable started as my great interest in the TV show Toast of London. The British Matt Berry comedy that can now be found on Netflix has some superb voice overs that I wanted to accommodate in my morning toaster routine. In a running joke, he was required to make recordings for the British Navy for their launching sequence of Nuclear Missiles, Jamaican cigaret ...
Read more

›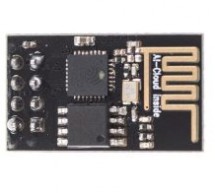 The ESP8266 ESP-01 is a Wi-Fi module that allows microcontrollers access to a Wi-Fi network. This module is a self-contained SOC (System On a Chip) that doesn't necessarily need a microcontroller to manipulate inputs and outputs as you would normally do with an Arduino, for example, because the ESP-01 acts as a small computer. Depending on the version of the ESP8266, ...
Read more

›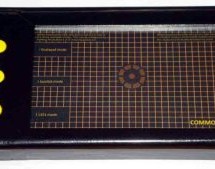 As [Jan Derogee] explains in the faux-retro video after the break, drawing on classic 8-bit computers was something of a pain. The rudimentary light pens and joysticks of the 1980s allowed for free-form input, but were clumsy and awkward to use. Which is why he set out to create an ideal drawing device for the C64 using modern electronics. For the sake of completion, he also gave it a USB HID mode so it wou ...
Read more

›
Densitron, a creator of display technologies and global leader in display, monitor and embedded computing solutions, has launched its new single board computer (SBC) appropriately named "Aurora SBX™" (derived from the Latin for first light), along with its extremely versatile application-specific software. Developed by the company's Embedded division, this original board will help engineers using Densitron ...
Read more

›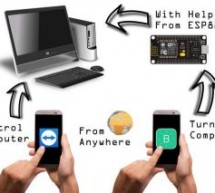 https://youtu.be/QhhOxIe02Ok Have you ever wanted to start your computer while you are away from home to access some files? Or maybe you wanted to start a download of a new game, so that it would be done when you got home. This project will show how to start and control your computer from anywhere in the world. We will use a NodeMCU and the Blynk app to start the computer. After it has been turn on, the Tea ...
Read more

›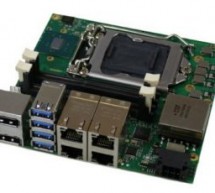 USA based ADL Embedded Solutions has introduced a new rugged, Nano-ITX form factor ADL120S single board computer (SBC). It is mainly produced for IoT, networking, and cyber-security applications. The highlighted feature of this SBC is its wide variety of PCIe expansion slots. The SBC includes 8x stackable PCIe interfaces, as well as optional custom expansion board services. Also, you get dual M/2 Key-B 2280 ...
Read more

›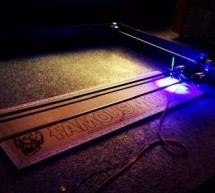 https://youtu.be/CbzY5ECsFuQ https://youtu.be/4ybdqgmePDs In this tutorial you will learn how to make your own 4 ft by 4 ft, Arduino controlled, 3 watt laser engraver / cutter (for thin materials) for around 300$. The main thing that separates this tutorial from other laser engraver tutorials on here is the roughly 42 x 42 inch cutting/engraving area. This project arose when I was trying to create a 20 x 15 ...
Read more

›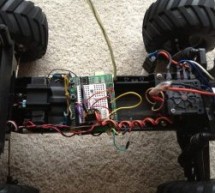 Recently I dusted off my 7 year old Stampede 2wd, designed in 1996. I got it for my 8th birthday. The truck was great, but it had a few caveats. For example, if the truck ran out of range, battery was low, or the transmitter batteries died on you, the truck would keep the throttle on the last position. Thanks to this accidental cruise (out of) control (See what I did there? 0_o), I accidentally drove m ...
Read more

›