3D TLC NAND flash based products are already dominating in SSD for consumers. Sophisticated NAND FLASH manufacturing technology, new advanced FLASH controllers and firmware now allow using 3D TLC NAND in industrial grade SSDs. Apacer introduces a new ST170 series in 2.5″ SSD, M.2, mSATA, MO-297, CFast and uSSD form factors. To make products reliable and simultaneously provide high performance, they use: Err ...
Read more

›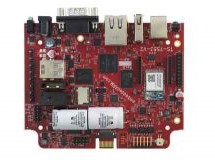 This versatile embedded single board computer hits on all the main points for a low power, cost effective, Internet-of-Things (IoT) capable, and ready-to-deploy OEM board with an emphasis on data integrity. The TS-7553-V2 offers the ability to communicate seamlessly with several different networks simultaneously from a single device. Using the onboard peripherals the system can connect to Ethernet, WiFi, Bl ...
Read more

›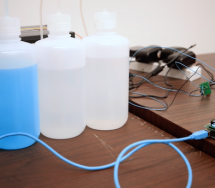 Researchers at Stanford University have just invented a revolutionary way of communication. They are replacing the conventional way of wiring, wireless, radio and Bluetooth connectivity using chemicals that can be found in every house. Nariman Farsad, now a postdoctoral fellow at Stanford, had built the first ever experimental chemical texting system in York University, which used vodka to send its messages ...
Read more

›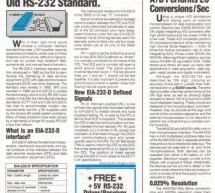 The June 23, 1988 issue of EDN included a Maxim Design News insert where we asked "Who in their right mind would choose a computer interface standard that uses ±12V supplies, requires expensive connectors, works over a limited distance, is error prone, difficult to network, and has no current loop isolation?" Yet, here we are 28 years later and the classic interface lives on, particularly in industrial appl ...
Read more

›
Pretty much. I was born in the nineties, and the first personal computer my family bought (a $3000 screamer with a 300 MHz Pentium II, 256 MB of RAM, and the optional Boston Acoustics speaker system) ran Windows 95. Also, this isn't the first time I've installed an old operating system on a watch. Here's a video of my Apple Watch running Mac OS 7.5.5: But How? Unlike the above port of the Mini vMac emulator ...
Read more

›
I wanted a simple way of quickly logging on to my computer without having to typing my password in and did not want to have no security either. There are various products on the market that would solve this problem from fingerprint readers to proximity dongles but i decided to see what i could knock up with parts i mainly already had. Looking in my micro stuff i had a RC522 RFID tag reader 3.3v : Also an 3. ...
Read more

›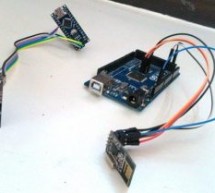 Creating a Local Network to share personnel and confidential data's has become almost impossible for a common man in our modern world. This is mainly because all common chat methods like Whatsapp, Facebook, Hangout and almost everything involves an internet connection. What if, we could share data without the medium of Internet? How cool it would be if you could communicate with people inside your home or w ...
Read more

›
The Z-Wave Alliance, an open consortium of leading global companies deploying Z-Wave, was proud to announce iBlinds as the October 2015 winner of its global IoT developer competition. The Problem If you live in a house, or even a multi-room apartment, you know how annoying it is trying to control the blinds on every window. You wake up in a dark room and have to use an artificial light before letting the su ...
Read more

›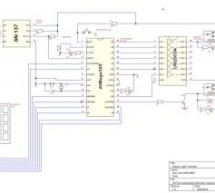 This light control box allows you to control up to 8 channels of mains power, which can be used to rutn on/off light elements or groups. The purpose in my layout is to control LED spotlights  (GU10 on 220V AC)  that highlight specific sections in my layout. You can use this to control other elements than light , too.  But you may need to upgrade the relays or use optocouplers and Triacs, then. The reason th ...
Read more

›
What if you could cure blindness as easily as turning on the lights? That's what one doctor and his team are hoping to achieve with a clinical trial that uses a new form of retina implant to return sight to patients who have lost the ability to see. And for one of the six patients, it's been a pretty incredible journey. Rhian Lewis was just a toddler when her parents noticed she had trouble seeing in the da ...
Read more

›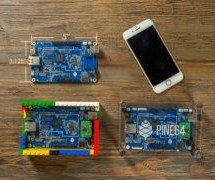 Update 12/14/15 (We're putting it here so it's easier to read) : To help minimize the flooding of our inbox so we can get everyone back to all the questions and concerns... please read our FAQs at the bottom of the page. Most commonly asked is buying more than 1 board and save on shipping. Please just pledge 1 and you can add additional boards after the campaign i over, along with any upgrades accessories y ...
Read more

›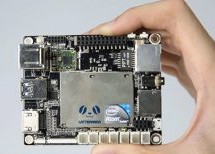 It includes everything a regular PC has and can do anything that a regular PC does, all at a low price of 69 USD. LattePanda runs perfectly on the go. Creating documents with Microsoft Office, playing HD videos and running Windows apps on LattePanda is exactly the same experience as using a regular PC. LattePanda comes pre-installed with a full edition of Windows 10, including powerful tools such as Visual ...
Read more

›