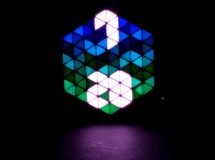 Just when we think we've seen all possible combinations of 3D printing, microcontrollers, and pretty blinkenlights coming together to form DIY clocks, [Mukesh_Sankhla] goes and builds this geometric beauty. It's kaleidoscopic, it's mosaic, and it sorta resembles stained glass, but is way cheaper and easier. The crucial part of the print does two jobs — it combines a plate full of holes for a string of addre ...
Read more

›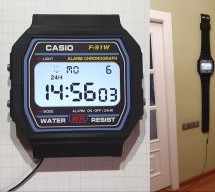 Along with all the colorful, geometric influence of Memphis design everywhere, giant wristwatch clocks were one of our favorite things about the 80s. We always wanted one, and frankly, we still do. Evidently, so did [Kothe]. But instead of some splashy Swatch-esque style, [Kothe] went the nerdy route by building a giant Casio F-91W to hang on the wall. Not only does it look fantastic, it has the full functi ...
Read more

›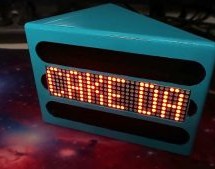 If you want strangers to give you well wishes on your birthday out in the real world, you have call attention to the occasion by wearing a pointy hat or a button that says 'today is my birthday, gimme presents'. But on your reddit cakeday, aka the day you joined, you're automatically singled out with the addition of a slice of 8-bit cake next to your username. The great thing about your cakeday is that you' ...
Read more

›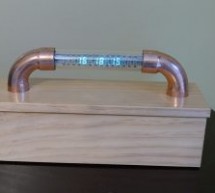 IV-27M Alarm Clock Project date: March 2019 – May 2019 Overview After the successful completion of the XIV Nixie Clock which was Direct/Static Driven, I was keen to start work on a new clock which was based on the Multiplexing(Dynamic) or "MUX" principle of operation, known also as "Muxing". The new clock would be based on the USSR manufactured IV-27V VFD, 13 element, 7 segment tube. This tube requires a 24 ...
Read more

›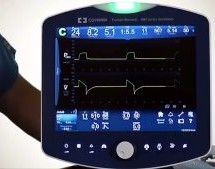 Experts on cognition tell us that most people think they know more than they really do. One particular indicator for that is if someone is an expert in one field and they feel like all other fields relate to theirs (everything boils down to math or chemistry or physics, for example). This causes them to be overconfident on things they don't actually know about. When it became clear that the current virus cr ...
Read more

›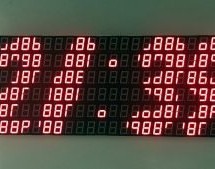 What do you do with 144 7-segment displays? If you're [Frugha] you put them all together to create an epic clock. Each display has 8 individual LEDs — 7 segments, and a decimal point. Put that all together, and you've got 1152 individual LEDs to control. This presented a problem, as [Frugha] wanted to control the clock with a single Arduino Nano. Even charlieplexing won't get you that many I/O lines. The so ...
Read more

›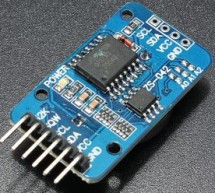 Hi guys, in one of our previous tutorials, we built a real-time clock with temperature monitor using the DS3231 and the 16×2 LCD display shield. Today, we will build an upgrade to that project by replacing the 16×2 LCD display with an ST7735 based 1.8″ colored TFT display. Apart from changing the display, we will also upgrade the features of the project by displaying the highest and lowest temperature that ...
Read more

›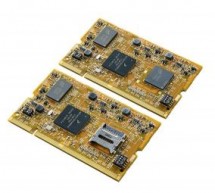 Artila Electronics, a professional in development and manufacture of ARM-based embedded Linux systems, has released a SODIMM module M-X6ULL based on NXP i.MX6ULL processor family. The new M-X6ULL is designed to meet the needs of many general embedded applications that require power efficient, high performance and cost optimized solution, as well as embedded systems that require high-end multimedia applicati ...
Read more

›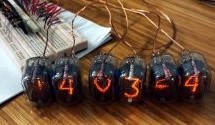 [Engineer2you] built a nixie tube clock and claims it is the simplest design. We felt like that was a challenge. In this design, the tubes are set up as a matrix with optoisolators on each row and column. With 60 segments, the matrix allows you to control it all with 16 bits. There are six columns, each corresponding to a digit. That means each row has 10 lines. The Arduino code reads the clock and pro ...
Read more

›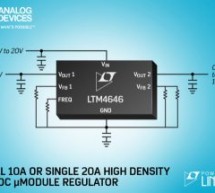 Designed for use in PCIe boards, communications infrastructure, cloud computing-based systems, medical, industrial, and test and measurement equipment, the LTM4646 is a dual 10A or single 20A output, step-down µModule PoL regulator from 5.0 or 12V input supply rails. It targets the PCB area constraints of densely populated system boards to power low voltage and high current devices such as FPGAs, ASICs, mic ...
Read more

›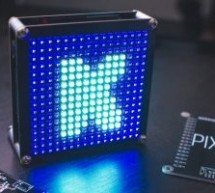 I am back again with my second Make/100 Project! After the first being a very large success and very fun, I decided to do another. This time I am bringing to you the PIXO Pixel! What is it? The PIXO Pixel is an open source RGB display that uses the very cool, APA102-2020 Addressable LED in a 16 x 16 array. These LEDs are very fast, bright, and tiny; only 2mm x 2mm!  Controlling the LED matrix is an ESP32 wh ...
Read more

›
Unipolar stepper motor driver can drive unipolar motor up to 3.5A and supply range 10 To 50V DC. The board has been designed using STK672-442AEN IC.  The STK672-442AN is a hybrid IC for use as a unipolar, 2-phase stepper motor driver with PWM current control and Micro-stepping. Features Supply Up to 50V DC Input Logic Supply 5V DC Input Load Current 3.5Amps Stepper Motor: 5 Wires, 6 Wires, 8 Wires (Unipolar ...
Read more

›