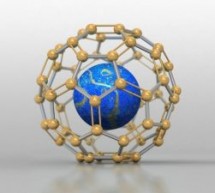 For Fridtjof Nansen, 13 April 1895 started well. Six days earlier, the Norwegian explorer had set a new record for the closest approach to the North Pole, and now he was moving quickly over unbroken sea ice toward Cape Fligely and home. But then came a sickening realization: In his eagerness to break camp, he had forgotten to wind the chronometers. He had lost track of precise time, and thus the ability to ...
Read more

›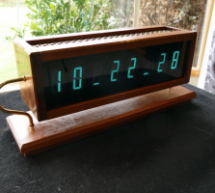 Time is probably our most important social construct. Our perception of passing time changes with everything we do, and when it comes down to it, time is all we really have. You can choose to use it wisely, or sit back and watch it go by. If you want to do both, build a clock like this one, and spectate in sleek, sophisticated style. [ChristineNZ]'s mid-century-meets-steampunk clock uses eight ILC1-1/8 ...
Read more

›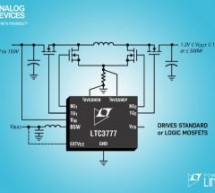 Analog Devices announces the Power by Linear™ LTC3777, a 150V high efficiency (up to 99%) 4-switch synchronous buck-boost DC/DC controller, which operates from input voltages above, below or equal to the regulated output voltage. Its 4.5V to 150V input voltage range operates from a high input voltage source or from an input that has high voltage surges, eliminating the need for external surge suppression de ...
Read more

›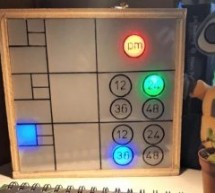 Makers and Arduino enthusiasts searching for a project to keep them busy this weekend may be interested in this awesome Arduino Fibonacci clock created by maker "TecnoProfesor". may look a little complicated to read the time but once you know how to read it the Fibonacci clock is a great talking piece. Check out the video below to see it in action. Fibonacci was an Italian mathematician and created the Fibo ...
Read more

›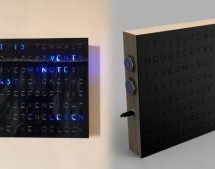 Word clocks are a cool way to tell the time. While they could have probably been built back in the 1960s with a bunch of relays and bulbs, they really only came into their own in the LED-everything era. [Vatsal Agarwal] built one of his own, showcasing his maker credentials. It's a build that relies on good woodworking practices from the ground up. Maple wood is used for the frame, cut and prepared on a mit ...
Read more

›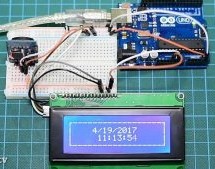 Introduction Sometimes it may be necessary to use a display while making a hardware project, but the size and the type of the display may vary according to the application. In a previous project, we used a 0.96″ I2C OLED display, and in this project we will have an I2C 20×4 character display. Project Parts This tutorial will describe how to use 20 x 4 LCD display with Arduino to print a real-time clock and ...
Read more

›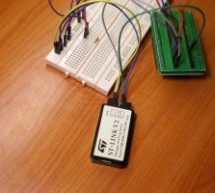 Wooden Digital Clock with - Time, Temperature, Humidity, Alarm - WiFi controller through web browser - Advance display config - Stop alarm by vibration sensor size : 64 x 64 x 79 mm i use PLA with wood veneer instead of full wood my room's too small for put woodworking tools If want view detail all steps, you can watch video Step 1: PCB - Display This step for make PCB (two layer) display module (if cannot ...
Read more

›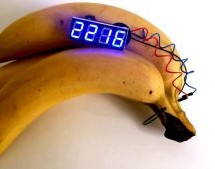 If there's one thing Hollywood loves, it's a ticking clock to create drama. Nuclear weapons, terrorist bombs, and all manner of other devices have been seen featuring foreboding numbers counting down on a series of 7-segment displays. In this vein, [deshipu] developed a rather ridiculous take on the classic trope. The project is built around a ticking four-digit display. The blue LEDs give it a modern touch ...
Read more

›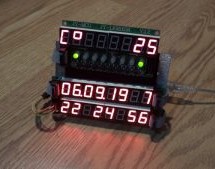 Digital clocks are extremely useful and generally considered pretty easy to read. However, they can sometimes have rather arcane interfaces for setting the time and alarms. For [Michael Wessel], he noted that in the 1980s he had to routinely help his grandparents set their clocks for this very reason. That inspired his most recent project – a digital clock that's intuitive to use. Many digital clocks work i ...
Read more

›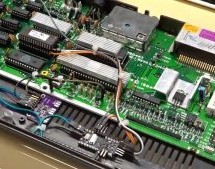 We're used to our computers being powerful enough in both peripheral and processing terms to be almost infinitely configurable under the control of software, but there was a time when that was not the case. The 8-bit generation of home computers were working towards the limits of their capability just to place an image on a TV screen, and every component would have been set up to do just the job it was inte ...
Read more

›
Arduino enthusiasts or those looking to build a DIY binary clock may be interested in a new shield created by developer Marcin Saj. The Arduino binary clock shield has been made available via the Crowd Supply website with preorders starting from $33 and worldwide shipping available from $6, and commencing during August 2019. Watch the overview video below to learn more about its features real-time clock and ...
Read more

›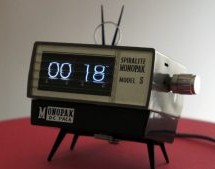 After covering a few of his builds at this point, we think it's abundantly clear that [Igor Afanasyev] has a keen eye for turning random pieces of antiquated hardware into something that's equal parts functional and gorgeous. He retains the aspects of the original which give it that unmistakable vintage look, while very slickly integrating modern components and features. His work is getting awfully close to ...
Read more

›