Arduino enthusiasts or those looking to build a DIY binary clock may be interested in a new shield created by developer Marcin Saj. The Arduino binary clock shield has been made available via the Crowd Supply website with preorders starting from $33 and worldwide shipping available from $6, and commencing during August 2019. Watch the overview video below to learn more about its features real-time clock and ...
Read more

›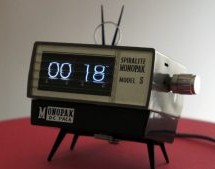 After covering a few of his builds at this point, we think it's abundantly clear that [Igor Afanasyev] has a keen eye for turning random pieces of antiquated hardware into something that's equal parts functional and gorgeous. He retains the aspects of the original which give it that unmistakable vintage look, while very slickly integrating modern components and features. His work is getting awfully close to ...
Read more

›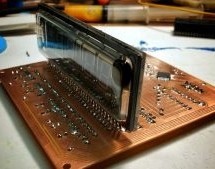 Vacuum fluorescent displays (VFDs) are one of those beautiful pieces of bygone technology that you just don't see much of anymore. At one time they were a mainstay of consumer electronics, but today they've largely been replaced with cheaper and more energy efficient displays such as LEDs and LCDs. While they might be objectively better displays, we can't help but feel a pang of regret seeing a modern kitch ...
Read more

›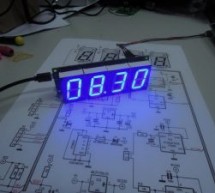 What do you do when you want to design 'something' with a vintage or modern display? A clock of course, and this is our first design with RGBDigits: multi-colour 7-segment displays. With a BME280 breakout board attached it will also display temperature, humidity and air pressure. The clock is controlled by an ESP12 module, which makes it possible to synchronise the clock with an internet time server, change ...
Read more

›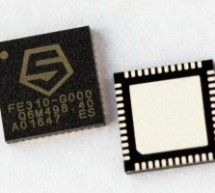 SiFive, the first fabless provider of customized, open-source-enabled semiconductors, had recently announced the availability of its Freedom Everywhere 310 (FE310) system on a chip (SoC), the industry's first commercially available SoC based on the free and open RISC-V instruction set architecture. The Freedom E310 (FE310) is the first member of the Freedom Everywhere family of customizable SoCs. Designed f ...
Read more

›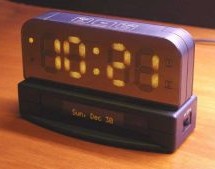 Clocks are a popular project on Hackaday. They're a great way to showcase a whole range of creative build techniques, and can make an excellent showpiece as well. We've seen everything from the blinkiest binary build to the noisiest alarms, but [Benoit] has delivered something different — a stylish build that looks like it came right off the store shelf. The clock features a large 7-segment display built wi ...
Read more

›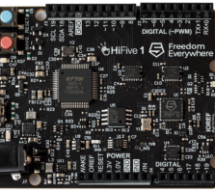 By bringing the power of open-source and agile hardware design to the semiconductor industry, SiFive aims to increase the performance and efficiency of customized silicon chips with lower cost. The Freedom E310 (FE310) is the first member of the Freedom Everywhere SoCs family, a series of customizable microcontroller SoC platforms, designed based on SiFive's E31 CPU Coreplex CPU for microcontroller, embedde ...
Read more

›
In this project I will show you how you can make an Arduino Touch Screen MP3 Music Player and Alarm Clock. You can watch the following video or read the written tutorial below. If we enter the Music Player we can start playing the music by pressing the big "Play" button in the middle of the screen. Right beside it, there are two more buttons, for playing the previous or the next song. Above these buttons th ...
Read more

›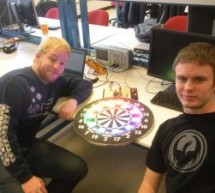 For the final project we made an analog style clock with an Arduino microcontroller. To do this we used three major components: an RGB LED Strip, a DeadOn RTC, and a custom user interface. The LED strip is used to set the display around the clock. The DeadOn RTC is used to keep time independent of the microcontroller and communicates using SPI. The custom user interface allows the user to make various selec ...
Read more

›
I²C vs SPI Today, at the low end of the communication protocols, we find I²C (for 'Inter-Integrated Circuit', protocol) and SPI (for 'Serial Peripheral Interface'). Both protocols are well-suited for communications between integrated circuits, for slow communication with on-board peripherals. At the roots of these two popular protocols we find two major companies – Philips for I²C and Motorola for SPI – and ...
Read more

›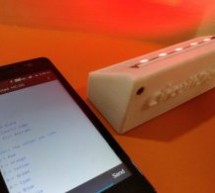 Smart Phone Controlled Arduino Mood Light with Alarm I recently purchased the Neo Pixel LED strip and was quite impressed by the way it works. The tiny LED's have an inbuilt driver IC which helps us to control each LED individually and can produce a wide spectrum of colors. Being a garish person who is obsessed with colours I really loved watching these tiny LED's changing colors so I decided to build somet ...
Read more

›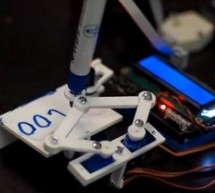 I've shared this with different time interesting projects carried out with the Arduino Uno this time, I think the most interesting thing isn't debatable kullanışlımı project but the idea as a different kind of... Electronics Projects, Arduino Uno With Interesting Clock Project "arduino projects, avr project, microcontroller projects, " I've shared this with different time interesting projects carried out wi ...
Read more

›