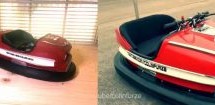 A few years ago, YouTubing madman [Colin Furze] took an old bumper car and made a 600-horsepower beast of a go-kart that managed to clock 100MPH with a headwind. This isn't that. It's a miniaturized, remote-control homage to [Colin]'s go-kart that is equally awesome. [Forsyth Creations] started by CAD-modeling the chassis right on top of a still from the video. The entire body is 3D-printed in four large pi ...
Read more

›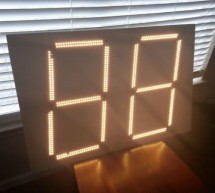 You don't have to be in Times Square to enjoy large bright displays of lights. You can create that in the comfort of your own home with some foam board, LEDs, and our little friend Arduino. My sister-in-law decided to get married on New Year Eve, and the venue she chose stays open until 1am that night, so I started thinking it would be great to have a nice big countdown clock. I ran the idea past her and he ...
Read more

›
Although you can buy analog tide clocks that have a single hand indicating whether the tide is high or low or somewhere in between, what I wanted was something that would tell me at what time low tide will be. I wanted something I could glance at quickly without having to turn it on, or push any buttons, or wait. And I wanted something with long battery life. So I used a TTGO T5 board, which is an ESP32-bas ...
Read more

›
I know that I am not the first to make a word clock, using an Arduino. Still it was always something on my 'to do' list to make a Dutch one. For a different project I've bought a 'colorduino / rainbowduino / funduino' a long time ago to test something. This gave me the inspiration to make an 8 x 8 word clock. I noticed now that I am also not te first to make a 8 x 8 word clock and not the first to make a Du ...
Read more

›
The beginning of the project came from an idea, an inspiration from a video posted on the Internet on the YouTube channel "I like to do things" ... Then came the need to make a stand for one of my monitors that housed a clock, a digital analog converter - DAC - integrated into an audio amplifier for my computer. Possessing these two ingredients, the project was able to start ... Step 1: Inspiration and Need ...
Read more

›
A friend introduced me to neopixels (WS2812) programmable LED's. That would be great for my word clock, so I re-did the clock. It is very much a mixup with a slightly different size and code. The 8x8 WS2812 modules are also cheaper than the colorduino, I used before. Check out my previous Ible if you want to make this clock with a colorduino. Because this is a Dutch clock, I will also add instruct ...
Read more

›
This Instructable will show you an easy way to wire up an Arduino Nano to various PCB breakout boards. This project came about during my search for an effective, but non-destructive way to interconnect several module. I had five modules I wanted to interconnect: An ArduinoA 5-inch 800x480 graphical LCD touch panel from Haoyu electronicsAn SD card readerA DS1302 real-time clock unitA MAX485 RS-485/RS-422 tra ...
Read more

›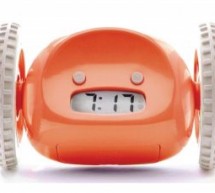 IoT Corner Arduino, the Italian company known for its maker-friendly ecosystem of microcontrollers, launched a new professional-grade development board for IoT. The Portenta H7 features a dual core processor, with an on-board graphics accelerator that allows users to connect it to an external monitor via the USB-C port. The Portenta H7, which supports WiFi and Bluetooth wireless protocols, has two 80-pin co ...
Read more

›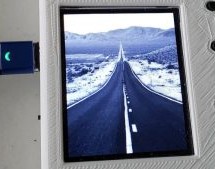 Working with graphics on microcontrollers has always meant focusing on making the most of limited resources. Particularly in the 8-bit era, all manner of tricks were used to get low-performance chips to achieve feats beyond their lowly station. However, these days, we're blessed with 32-bit workhorses with clock speeds in the tens, or even hundreds, of MHz and many kilobytes of RAM to match. It's these high ...
Read more

›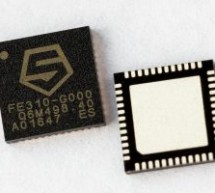 Developed in the dark hours of the night, between 2 and 8 o'clock in the morning of August 19th by Marcelo Samsoniuk, the DarkRISC-V stack is an experimental open source implementation of the RISC-V standard targeting the low-cost Xilinx Spartan-6 family of FPGAs. Following a week of debugging, Samsoniuk has released the implementation to GitHub under a BSD license. Marcelo Samsoniuk's says: The general con ...
Read more

›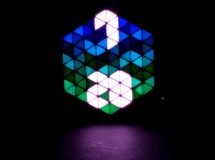 Just when we think we've seen all possible combinations of 3D printing, microcontrollers, and pretty blinkenlights coming together to form DIY clocks, [Mukesh_Sankhla] goes and builds this geometric beauty. It's kaleidoscopic, it's mosaic, and it sorta resembles stained glass, but is way cheaper and easier. The crucial part of the print does two jobs — it combines a plate full of holes for a string of addre ...
Read more

›
Along with all the colorful, geometric influence of Memphis design everywhere, giant wristwatch clocks were one of our favorite things about the 80s. We always wanted one, and frankly, we still do. Evidently, so did [Kothe]. But instead of some splashy Swatch-esque style, [Kothe] went the nerdy route by building a giant Casio F-91W to hang on the wall. Not only does it look fantastic, it has the full functi ...
Read more

›