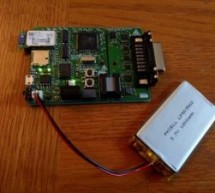 During the academic year of 2016-2017 at McMaster University, in conjunction with Dr. DeBruin, Christina Riczu, Thomas Phan and Emilie Corcoran, we developed a compact, battery powered, 12-lead electro-cardiogram. The project won 1st place in the biomedical category at the ECE Capstone Poster Day. The final report we handed in for the course is attached at the end of this post and includes background inform ...
Read more

›
What is a PCB? In common we can define PCB as the flat sheet of material that supports mechanically and electrically connects electronic components using conductive tracks, pads, and other features that are etched from a series of copper sheets that have been laminated onto a non-conductive substrate. This substrate varies from a cellulose-based material, fiberglass, or even flexible thermoplastics. Compone ...
Read more

›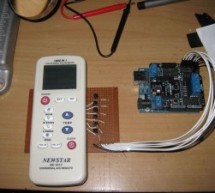 I was supporting a group of student on their graduation project. One of the difficulties they faced was on controlling an A/C unit with Arduino microcontroller. The first experiment we tried to work it out was by record the A/C remote control beam signal for each needed button by using the IRrecvDump code with IRremote library for Arduino (https://github.com/shirriff/Arduino-IRremote). Then, use these signa ...
Read more

›