Some time ago I passed comment in here about converting an ESP-01 to 32Mb (or 4MB). And here it is in the flesh – a 32Mb ESP-01 – and also – at last - Sonoff Upgrades. Now, why would you want to do all of that? I would suggest only if you happen to have lots of ESP-01 units lying around – and I'll bet quiet a lot of you do. As for the Sonoffs – well, put it this way, I just ordered another 10 chips! I stopp ...
Read more

›
This article explains how the LMC555 timer chip works, from the tiny transistors and resistors on the silicon chip, to the functional units such as comparators and current mirrors that make it work. The popular 555 timer integrated circuit is said to be the world's best-selling integrated circuit with billions sold since it was designed in 1970 by analog IC wizard Hans Camenzind[1]. The LMC555 is a low-powe ...
Read more

›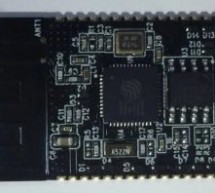 The ESP8266 chip, and the boards based around it, have been the new hot new thing this past year. Overnight it became — almost by stealth — one of the leading platforms for the Internet of Things. This runaway success quickly gathered a community, and it's possible Espressif Systems may repeat that next year with their new ESP32 chip. About a month ago the makers of the ESP8266 started trailing their next p ...
Read more

›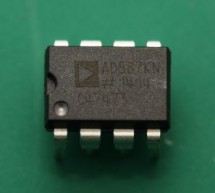 Voltage references are a humble piece of hardware, their sole function is to provide a stable, known voltage. This constant, known value of voltage can then be used as a reference for ADCs and DACs as well as provide a precision current source. I recently got hold of an Analog Devices AD587KN high precision 10.000V reference chip. This model of chip has an output value of 10.000V ± 5mV (that is, an output v ...
Read more

›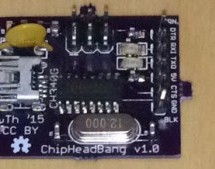 There are a number of widely used methods to connect microcontroller projects to USB, all of which are not entirely satisfactory: The commonly used FTDI chips are somewhat expensive, and their manufacturer has made some unpopular decisions with their driver support (although technically, the FTDI drivers work quite well). Atmel also offers microcontrollers with built in USB, but those also tend to be a bit ...
Read more

›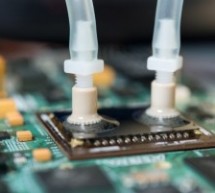 Using microfluidic passages cut directly into the backsides of production field-programmable gate array (FPGA) devices, Georgia Institute of Technology researchers are putting liquid cooling right where it's needed the most – a few hundred microns away from where the transistors are operating. Combined with connection technology that operates through structures in the cooling passages, the new technologies ...
Read more

›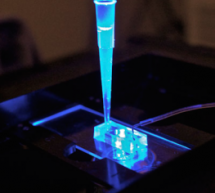 PORTLAND, Ore. — Living beating hearts on-a-chip were recently created from pluripotent stem cells discovered by 2010 Kyoto Prize Winner, Shinya Yamanaka. Bioengineers at the University of Berkeley aim to create all of the human organs on-a-chip then connect them with micro-fluidic channels to create a complete human-being on-a-wafer. "We have learned how to derive almost any type of human tissue from skin ...
Read more

›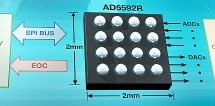 Multifunction data-acquisition systems have been around for a long time as stand-alone instruments, plug-in cards, cabled computer peripherals, and embedded in systems. Such systems are often designed with separate ADCs, DACs, and digital I/O devices. Many microcontrollers include ADCs and DACs, but that locks you into using that device. The AD5592R from Analog Devices combines all of these I/O functions, l ...
Read more

›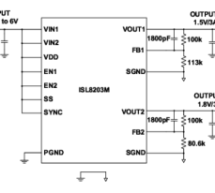 Intersil have introduced a single chip just 9 x 6.5 mm which contains just about all the control features (including the output stages) needed to build a dual 0.8 to 5 V power supply with 3 A per channel output capability. The ISL8203M can also supply 6 A in current sharing operation. The ISL8203M is an integrated step-down power module optimized for generating low output voltages down to 0.8V.  The input s ...
Read more

›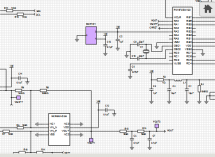 Summary The MCP6V01 auto-zeroed op-amp features an ultra low offset voltage (VOS) and high common mode rejection ratio (CMRR), which makes it applicable to temperature measurement. The MCP6V01 thermocouple auto-zeroed reference design demonstrates how to measure electromotive force (EMF) voltage at the cold junction of the thermocouple in order to accurately measure temperature at the hot junction. The diff ...
Read more

›
If you're like me, after I got my Arduino and performed a final programming on my first chip, I wanted to pull it off my Arduino Duemilanove and put it on my own circuit. This would also free up my Arduino for future projects. The problem was that I'm such an electronics newbie that I didn't know where to start. After reading through many web pages and forums, I was able to put together this Instructable. I ...
Read more

›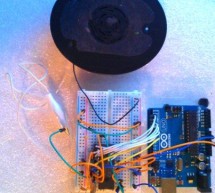 The GI SP0256 chip is an early 1980s bit of technology. It's a 5V (to 7V) NMOS chip which is compatible enough with the 5V TTL circuity common in that era. 5V TTL disappeared for a while, then came back with the Atmel _28-based Arduino boards, many of which run at 5V. The SP0256 chip contains a [crude] electronic model of the human voicebox, and the -AL2 variant comes with 59 English language phonemes built ...
Read more

›