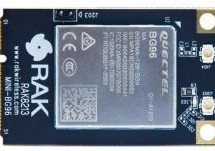 A China-based manufacturer called RAK Wireless has released the RAK833 LoRaWAN gateway module a couple months back. This has already been used hugely to create a gateway for 'The Things Network'. Now they're back with the new RAK8213, an NB-IoT and LTE Cat M1 module in the same mini-PCIe form factor as the RAK833. The RAK mini-PCIe card is constructed around the Quectel BG96 ...
Read more

›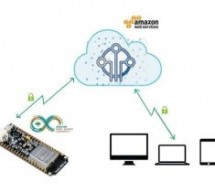 Security of connected devices is of paramount concern. There are several possible ways to make the devices secure. One of the most essential and widely used options is to use end to end encryption. The widely used Transport Layer Security (TLS) version 1.2 is the latest standard used on web for secure connections including banking. There are very few micro-controller based solutions that implement TLS 1.2 d ...
Read more

›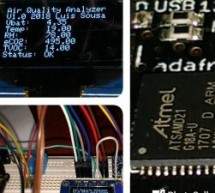 Story The quality of the air that we breathe, is very important to our health. This device analyses the air quality inside our homes, and records the values in a SD card. By analyzing the stored values, we know how the evolution of the parameters thru time was. I will use temperature, humidity and air quality sensors that are cheap enough to use in this kind of project, without sacrificing too much the prec ...
Read more

›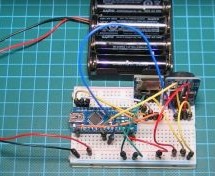 Introduction A data logger is an electronic device or instrument that records data over a period of time. It allows the user to record time or location stamped data which can be viewed at a later time or real time. Irrespective of the type of data being logged or the kind of data logger, these devices usually contain two main units, the sensor unit and the storage/communication unit. The sensor unit may inv ...
Read more

›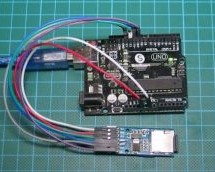 Introduction Often times, we have the need for a way to store data in our projects, and most of the time, the EEPROM which comes readily to mind has a limited storage capacity, and issues with the format and nature of data it can hold. All this and more makes it probably not the best for storing data like text, CSV, audio, video or image files. To get around this we could use an SD card to store the data, a ...
Read more

›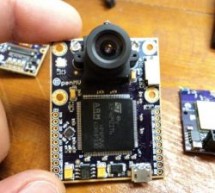 MV is the ability of a computer to see using analog to digital conversion and digital signal processing. The key characteristics that make a machine vision module better are sensitivity and resolution. These systems allow machines to see a broader spectrum of wavelengths such as x-rays, infrared or UV light. Nowadays, it is mainly used for object recognition, signature identification, material inspection, m ...
Read more

›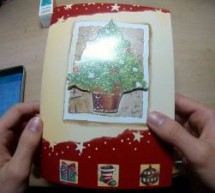 In this post we will make a cool Christmas greeting card with the possibility of changing the music and much more, with Cayenne IoT. Things used in this project Hardware components Arduino MKR1000 × 1 LED (generic) × 1 Buzzer × 1 Jumper wires (generic) × 1 Christmas Greeting Card × 1 Software apps and online services myDevices Cayenne Arduino IDE Story Introduction Hey Hacksters! Do you have a Christmas Gre ...
Read more

›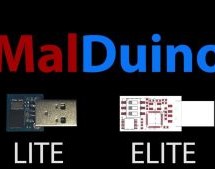 Firmware is a type of software that provides control, monitoring and data manipulation of engineered products and systems. A USB device firmware hack called BadUSB was presented at Black Hat USA 2014 conference, demonstrating how a USB flash drive microcontroller can be reprogrammed to spoof various other device types in order to take control of a computer, ex-filtrate data, or spy on the user. BadUSB is a ...
Read more

›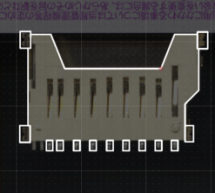 Some time ago I sourced a number of very cheap SD card sockets from China for a hobby project I was working on. Sadly, when it came to PCB design, I couldn't find the footprints for this particular socket anywhere - the part being a proprietary invention of the factory rather than a cheap knockoff of a reputable brand like Amphenol or Molex for which drawings are readily available off of snapeda.com. Turns ...
Read more

›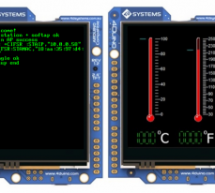 In this project we will quickly create a 'temperature monitor' that measures the ambient temperature of a room or an outdoor space. The temperature is measured by TMP35 temperature sensor and is displayed on the 4Duino screen. The data is also sent to Thingspeak IoT platform which enables data logging over a period of time. How it works Components 4Duino TMP 35 Temperature sensor Bread Board Jumper cables µ ...
Read more

›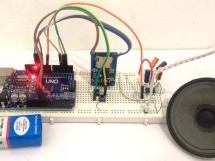 Adding sounds or music to our project will always make it looks cool and sounds much more attractive. Especially if you are using an Arduino and you have lots of pins free, you can easily add sound effects to your project by just investing in an extra SD card module and a normal speaker. In this article I will show you how easy it is to Play music/add sound effects using your Arduino Board.  Thanks to the A ...
Read more

›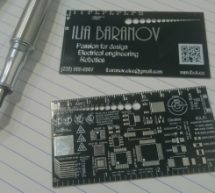 Many of you may have seen the Adafruit PCB ruler (also used by the awesome Voltera). The design was actually adapted from my own design back in University! To improve on the original idea, I have created a reference business card. Here is a computer render of the design: I wanted to show every common component I could think of, and how they relate. Often when zoomed all the way into a digital design, you ca ...
Read more

›