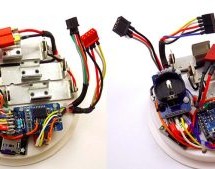 Reading the temperature of your environment is pretty easy right? A quick search suggests the utterly ubiquitous DHT11, which speaks a well documented protocol and has libraries for every conceivable microcontroller and platform. Plug that into your Arduino and boom, temperature (and humidity!) readings. But the simple solution doesn't hit every need, sometimes things need to get more esoteric. For years we ...
Read more

›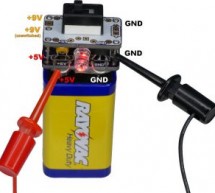 I have a $500 Rigol DP832 programmable triple-output power supply sitting on my bench, yet I built a 5V regulator to sit atop a 9V battery for some reason. Perhaps it's more portable, or cheap enough to toss in with the rest of the project it is powering, or maybe the bench power supply is just overkill. Or maybe, just maybe, I saw other people making them and I thought it would be cool to build myself. Two ...
Read more

›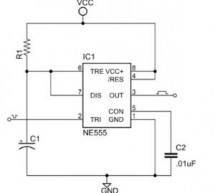 The 555 timer was introduced over 40 years ago. Due to its relative simplicity, ease of use and low cost it has been used in literally thousands of applications and is still widely available. Here we describe how to configure a standard 555 IC to perform two of its most common functions - as a timer in monostable mode and as a square wave oscillator in astable mode. 555 Signals and Pinout (8 pin DIP) Figure ...
Read more

›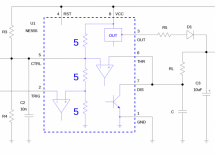 If you have a load with a variable or poorly specified resistance and want to regulate the power applied to it (a heater for example), merely controlling the voltage or current will not work, as in both cases the power P = I2R = V2/R depends on R. Instead, let us generate pulses with constant energy Epulse, independent of the resistance of the load RL. Then by changing the frequency f of the pulses we can c ...
Read more

›
In numerous RF synthesizer chips lies an inverter with input and output pins for making a reference crystal oscillator clock. I built some discrete chip inverter xtal oscillators with 74HC series logic gates to better examine them. You'll quickly recognize the oft-used Pierce oscillator topology with 1 trimmer capacitor to tweak the fundamental frequency which might vary from factors like crystal aging and ...
Read more

›
Reverse engineering the popular 555 timer chip (CMOS version) This article explains how the LMC555 timer chip works, from the tiny transistors and resistors on the silicon chip, to the functional units such as comparators and current mirrors that make it work. The popular 555 timer integrated circuit is said to be the world's best-selling integrated circuit with billions sold since it was designed in 1970 b ...
Read more

›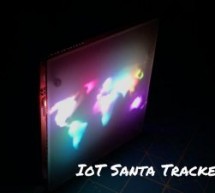 Use MKR1000 to show the Santa location in real-time on a colorful world map made of neopixels. Things used in this project Hardware components Arduino MKR1000 × 1 Raspberry Pi 3 Model B × 1 FR-1 Printed Circuit Board Blanks × 2 Translucent Colored Cast Acrylic (Sign Lighting White 40%) × 1 Neopixel WS2812B × 30 Micro USB female connector × 1 SMD 10uF Capacitor × 30 SMD 1000uF Capacitor × 1 M3 Nylon screws, ...
Read more

›
When I was working on the capacitors section for the next version of Common Parts Library, I realized that it would be helpful to explain why one might pick one capacitor type over another. This information is important because there are a lot of factors (temperature characteristics, package, etc.) which might make a type of capacitor (electrolytic or ceramic) better than others for your project. In this bl ...
Read more

›
If you've played around with electronic circuits, you probably know[1] the 555 timer integrated circuit, said to be the world's best-selling integrated circuit with billions sold. Designed by analog IC wizard Hans Camenzind[2] in 1970, the 555 has been called one of the greatest chips of all time with whole books devoted to 555 timer circuits. Given the popularity of the 555 timer, I thought it would be int ...
Read more

›