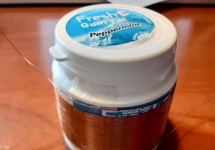 Our old math teacher famously said, "You have to take what you know and use it find what you don't know." The same holds true for a lot of microcontroller designs including [rgco's] clever metal detector that uses very little other than an Arduino. The principle of operation is simple. An Arduino can measure time, a coil and a resistor will create a delay proportional to the circuit values, and metal around ...
Read more

›
Although you can buy analog tide clocks that have a single hand indicating whether the tide is high or low or somewhere in between, what I wanted was something that would tell me at what time low tide will be. I wanted something I could glance at quickly without having to turn it on, or push any buttons, or wait. And I wanted something with long battery life. So I used a TTGO T5 board, which is an ESP32-bas ...
Read more

›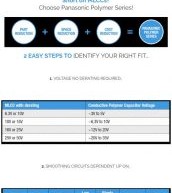 *Only infotainment or non-safety critical circuits VIEW MORE Panasonic has expanded the CS, CT, and CX SP-Cap series to include higher voltage caps with range up to 35V. The newest additions to the SP-Cap product line features high voltage, low profile, high-temperature reflow, and unique electrode materials for high withstanding voltages. The higher voltage SP-Caps are used with DC/DC converters, output si ...
Read more

›
In this DIY guide I will show you how to make your own security check system based on Arduino! You can use this system in areas with security guards (e.g. warehouses, malls, open areas). Every guard will have a personal RFID card with a unique ID number. When a security guard pass his cards over the Check point station - the ID and the current time/date will be stored inside controller memory (EEPROM). The ...
Read more

›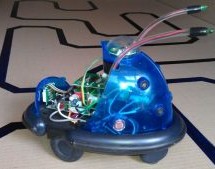 This project is to create an Infrared Remote Control to control the Original Cybot received with the magazine Ultimate Real Robots, started back in 2001. Reason for making the remote:(a little history) Before the issue of the parts for the IR handset, Cybot was put into different modes by selecting DIP Switches. (There was no issue with Cybot while this was the case) When the IR Handset was issued, things c ...
Read more

›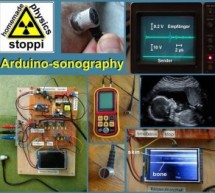 My hobby and passion is to realize physics projects. One of my last work is about ultrasonic sonography. As always I tried to make it as simple as possible with parts you can get on ebay or aliexpress. So let's take a look how far I can go with my simple items... I was inspired by this a bit more complicated and more expensive project: https://hackaday.io/project/9281-murgen-open-sourc... Here are the parts ...
Read more

›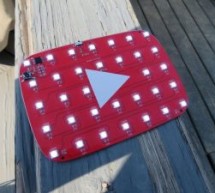 https://youtu.be/WhDgftYFQ5g Summary This PCB (Printed Circuit Board) resembles the YouTube Play Button award that is given out to creators for reaching certain milestones such as 100,000, 1 million, and 10 million subscribers. When the switch is turned on, the user can scroll through 5 different modes by pressing the button on the top left corner. The first mode leaves all the LED's OFF, the second is silv ...
Read more

›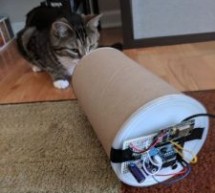 https://youtu.be/Sg6A_5jPaTo My wife and I recently moved to a new apartment with our cat, Nymeria. This new apartment came with an extra houseguest - a small bird just outside our door. This bird happily chirps all day, which torments our cat who can't find the source of the chirping. I decided to make a chirping toy using a few extra components I had on hand. I'm happy to report that our cat loves it and ...
Read more

›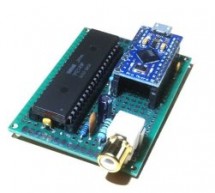 Relive the fun of early computer game music with an authentic 8-bit chiptune synthesizer, which you can control over MIDI from the comfort of any modern DAW software. This simple circuit uses an Arduino to drive an AY-3-8910 programmable sound generator chip (or one of its many clones) to recreate that 1980's sound. Unlike the many designs that need specialised software to edit music, this looks l ...
Read more

›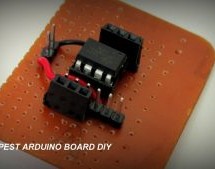 Well most of time i get troubled when i need Arduino in some projects where i need few I/O pinsWell thanks to Arduino-Tiny platformArduino program can be burned into the Avr-tiny Series like Attiny 85/45 Arduino-Tiny is an open source set of ATtiny "cores" for the Arduino platform. It provides a core that enables Arduino users to work with the ATtiny84 (84/44/24), ATtiny85 (85/45/25), and ATtiny2313 (4313) ...
Read more

›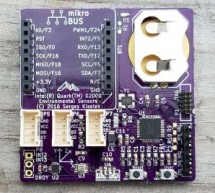 Introduction This is a fairly small (51 x 51 mm) board, equipped with a low power Intel Quark D2000 microcontroller, and several sensors (accelerator, temperature, humidity, atmospheric pressure), as well as a mikroBUS compatible header and a Grove compatible connectors, that can be used to connect additional sensors, memory, or radio modules. The board can be used to monitor the environment conditions, and ...
Read more

›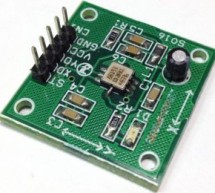 The ADXL203 Module  is high precision, low power, complete dual-axis accelerometers with signal conditioned voltage outputs, all on a single, monolithic IC. The ADXL203 measure acceleration with a full-scale range of ±1.7 g, ±5 g, or ±18 g. The ADXL203 can measure both dynamic acceleration (for example, vibration) and static acceleration (for example, gravity).The typical noise floor is 110 μg/√Hz, allowing ...
Read more

›