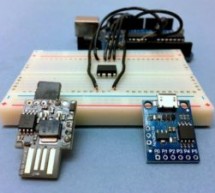 Bare bones: The ATtiny85 on its Own The ATtiny is a small, inexpensive chip that can replace the Arduino in a project you have prototyped. This helps make the project smaller and more permanent, as well as freeing up the Arduino for more fun! The chip comes in a few different types – ones with more flash memory, lower power, and so forth. The ATtiny is great if you want to program a bunch of chips in a row, ...
Read more

›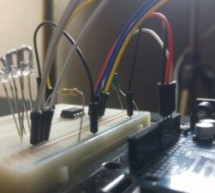 Today, we are going to build a circuit to program an ATtiny85 with our Arduino. Supplies We are going to need the following: Some jumper wires 1 x 10 micro farad capacitor The ATtiny85 Chip A breadboard An Arduino For Extra visual's (that are not really required) I'm going to add: 3 LED's 1 x 330 Ohm Resistor And some extra jumper cables Before we start with the circuit build, head over to the Arduino IDE. ...
Read more

›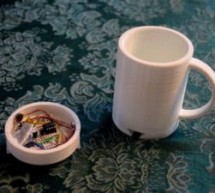 Picture the following: you have an nice white cup in front of you. It's filled to the brim with sparkling, cool, and refreshing H20. Your fingers curl around the nicely curved handle, and you bring the cup to your lips. Suddenly, a strong vibration assaults the nerves in your hand, causing you to drop the cup and spill water all over every surrounding surface, including yourself. This might not sound too fu ...
Read more

›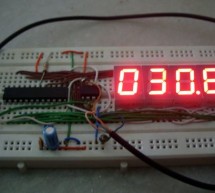 This is a complete DIY project which requires a handful of components such as the ATtiny 85, LM35,MAX7219 and a couple of resistors and capacitors running off a regulated 5 V supply. Temperature Measurement Range : 0 to 150'C 32 to 300'F Controller: ATtiny 85 Display type - 4 digit multiplexed 7 segment display(Common Cathode type) Programming Language: Arduino The setup can display both in Celsius and Fahr ...
Read more

›