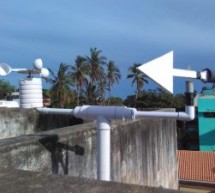 Hello Makers out there Again this is not a Step by step Instructable . Like always i forgot to take take snaps since the inception of this project.The idea of Building a community weather station using Open hardware Kicked a long back. We people from a local DIY community build this weather station. In our country we don't give importance to weather data apart from the days where we have heavy rain or cyclo ...
Read more

›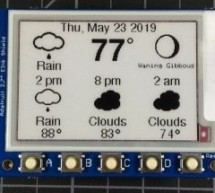 Makers, hobbyists and weather enthusiasts interested in building their very own DIY weather station may be interested in the new project featured on the Adafruit Explore & Learn portal. The new guide provides a method of creating a no-solder, Internet-connected ePaper weather display that escape full of displaying weather symbols, temperature, date and more. Project uses the Adafruit Tri-Color ePaper Sh ...
Read more

›
Quantifying cooling A few months ago +Neil Darlow mentioned that he had replaced his Mendel90 fan with a quiet version and it seemed to give better cooling results. This made me curious because quieter fans of the same dimensions generally spin slower and produce less airflow. So I purchased one to compare but then realised I had no better way of judging its efficacy than holding my finger in the air stream ...
Read more

›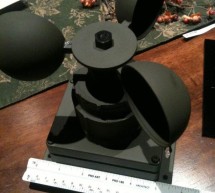 I love collecting and analyzing data.  I also love building electronic gadgets.  A year ago when I discovered the Arduino products, I immediately thought, "I'd like to collect environmental data."  It was a windy day in Portland, OR, so I decided to capture wind data.  I looked at some of the instructables for anemometers and found them quite useful, but needed to make some engineering changes. First, I wan ...
Read more

›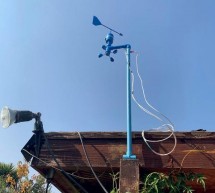 In this post, we will learn How to Build Your Own Anemometer Using Reed Switches, Hall Effect Sensor and Some Scraps on Nodemcu. Since I started with the studies of Arduino and the Maker Culture I have liked to build useful devices using junk and scrap pieces such as bottle caps, pieces of PVC, drink cans, etc. I love to give a second life to any piece or any material. A large part of the materials used her ...
Read more

›