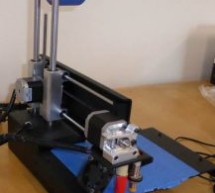 The Makerspace has its own equipment (and a meetup page), which is installed in a multi-purpose room during the events. Library staff also do out-reach events (to schools for example) and in-house courses and workshops (Arduino for example), and the Makerspace has a loose alliance with the Surrey and Hampshire Makerspace, which also meets in Gulidford. Then the library has an alliance with the near-by Unive ...
Read more

›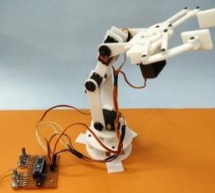 Record and Play 3D Printed Robotic Arm using Arduino Robotic Arms have proved themselves useful and more productive in many applications where speed, accuracy and safety is required. But to me, what's more than that is these things are cool to look at when they work. I have always wished for a robotic arm that could help me with my daily works just like Dum-E and Dum-U that Tony stark uses in his lab. These ...
Read more

›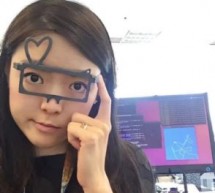 Story Instead of using an app, what if you could send a signal to eye-contact someone you are interested in talking to, in a social setting, even from afar? I'm not proposing a different way to start a date. I'm exploring a new usage of Bluetooth in the field of human interactions. When I found out that Intel Curie modules can be assigned to act as central and peripheral BLE devices, I immediately wanted to ...
Read more

›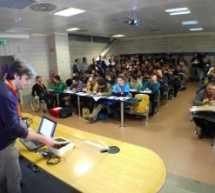 Last weekend Arduino and Officine Arduino participated to  the third edition of Codemotion Rome, the international event focused on the art of programming. During the three-day event we organized presentations and lab sessions: Federico Vanzati gave a great talk on the Internet of Things world and the new Arduino Gsm Shield, plus a live coding session on how to use it; then Davide Gomba introduced Processin ...
Read more

›