Last weekend Arduino and Officine Arduino participated to  the third edition of Codemotion Rome, the international event focused on the art of programming.
During the three-day event we organized presentations and lab sessions: Federico Vanzati gave a great talk on the Internet of Things world and the new Arduino Gsm Shield, plus a live coding session on how to use it; then Davide Gomba introduced Processing using the Arduino Esplora as a controller to code and play Pong videogame.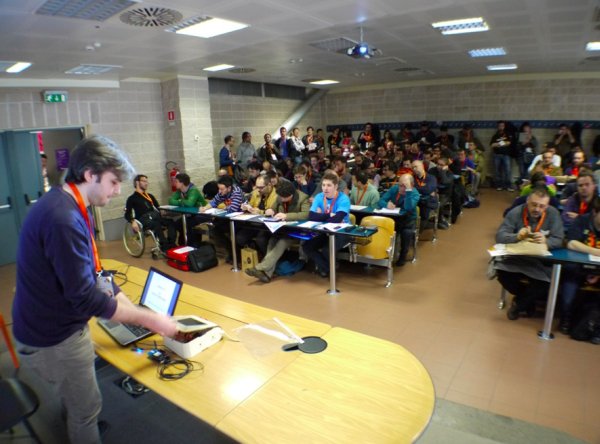 In this creative context the activity that left us with more intense memories has been the 3d printing workshop involving kids an parents into experimenting for the first time the excitement of transforming bits into atoms.
As you can see from the pictures below, kids (with the help of their geek parents) after understanding the basics of the cloud-based 3d app Tinkercad, started creating their virtual objects. Later on the Kentsrappers  team and mister Slic3r with their own 3d printers showed them how, layer by layer, any 3d file could be materialized into an object.
For more detail: Kids and parents discovering the wonders of 3d printing