Science fairs are no longer the sacred domain of potato clocks and erupting volcanos. 
Sohila Sidhu and the five other winners at the recent Windsor Regional Science, Technology and Engineering Fair (WRSTEF) have taken their projects light years beyond the reaction between baking soda and vinegar.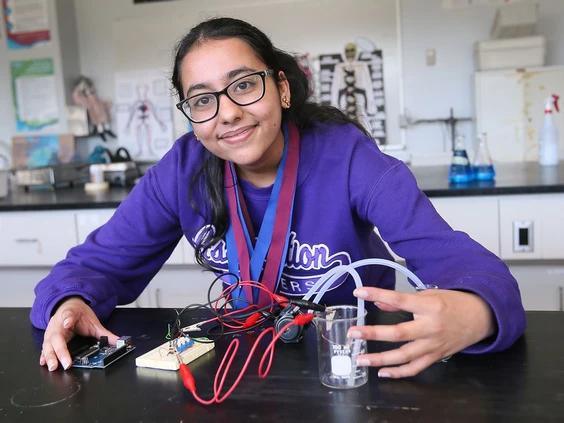 Sidhu, a 15-year-old Assumption College High School student, won the UWindsor's Faculty of Science Award for building a prototype of an artificial pancreas to help people living with diabetes.
"It works on sensors," she said. "When it senses high blood glucose levels it allows the pump to administer insulin and when the sensors detect normal glucose levels it stops delivering insulin."
Sidhu used tubing, a pump, wiring and an Arduino circuit board to make her prototype accessible using a Smartphone.
She started working on her project last October and she presented it virtually to the judges of the 59th annual regional science fair last month. Sidhu will make another virtual presentation Monday at the Canada-Wide Science Fair, which is being hosted by Fredericton, NB.
Judges will review her project outline and video presentation and then she has to handle any follow-up questions.
Her inspiration hit close to home. Sidhu's mother had gestational diabetes while pregnant with a younger sibling.
"I watched her take insulin injections and that was a very scary thing to see as a child," said Sidhu, who plans on a career in medicine as a pediatrician one day. "I don't want someone else to have to go through that."