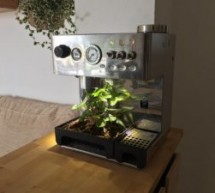 This thing has what plants crave! No, not electrolytes exactly — just water, light, and moisture polling every 30 minutes. We think it's fitting to take something that once manufactured liquid liveliness for humans and turn it into a smart garden that does the same thing for plants. So let's just get this out of the way: the espresso machine was abandoned because it was leaking water from a gasket. [The Pla ...
Read more

›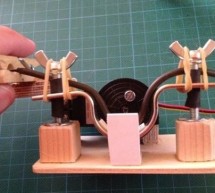 This instructable shows you how to make a pump using a servo motor and an Arduino Uno to transfer small amounts of liquids. The pump is a peristaltic pump which consists mainly of a motor, flexible tubing and a circular pump casing. Two rollers attached to a turning rotor press the flexible tube to the circular pump casing wall. As the rotor turns, the part of the tube under compression is pinched closed th ...
Read more

›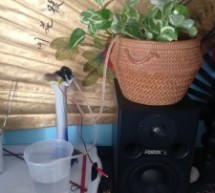 Have you ever wanted a little plant to brighten up your desk or home, but you're afraid that you'll forget to water it? Fear no longer! Using an Arduino, a scavenged wall-wart, and a peristaltic pump, you can set up your plant to be watered as often as you like, from a jug or any other vessel. To be as accessible to as many people as possible, this tutorial can be done without soldering. That being said, th ...
Read more

›