A joint research by the US Air Force Research Laboratory Sensors Directorate and Michigan State University have developed micro-electromechanical systems (MEMS) actuator based on smart materials, specifically vanadium dioxide (VO2). In the room temperature, Vanadium dioxide exhibits the Mott transition. It is a not-well-understood phenomenon known to occur in transition metal chalcogenides and transition metal oxides.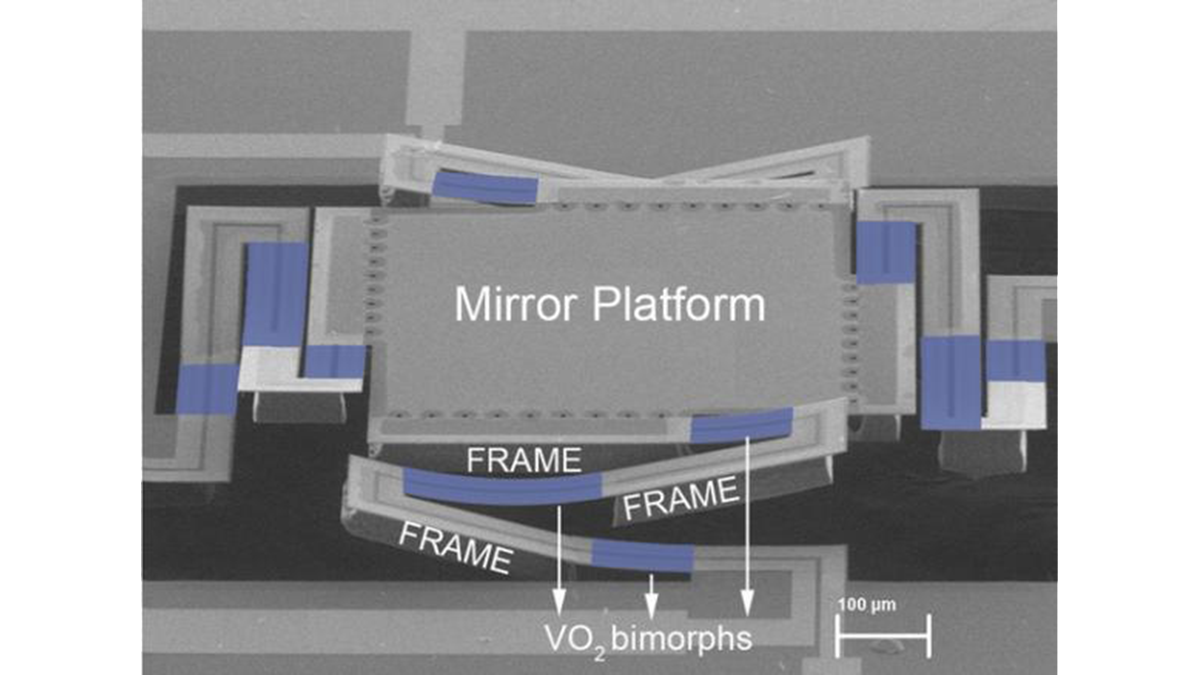 The research team was able to use VO2 thin films for making complex mirror support structures to create a programmable tilting mirror. Transition-metal oxides like VO2 require little energy to drive the transition and less than more conventional actuation technologies. This enables implementation of transition-metal oxide based MEMS in battery powered and mobile devices.
When an input voltage of 1.1V is applied, the mirror platform achieves the maximum vertical displacement of 75 microns. The average power consumption per mirror actuator is 6.5mW and the total power consumption is 26.1mW for the entire device. The Mott-MEMS actuator mirror showed vertical movements and tilt angles of 75 micrometers and 5.5 degrees, respectively.
While testing, vanadium dioxide (VO2) displayed hysteric behavior or memory effect. That means the current response to externally applied electrical force is dependent on the previous response. Such behavior will let the researchers predict its response nature for certain electrical signals and they can program the actuators to generate different types of responses.
Nelson Sepulveda, a professor of electrical and computer engineering at Michigan State University, said in a statement issued by Wright-Patterson Air Force Base,
The actuation of such devices using smart phase-change materials represents a new operating principle that enables their programming and reduces power consumption.
Read more: Researchers Developed VO2 Based MEMS Mirror Actuator That Requires Very Low Power