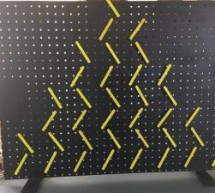 LEDs and blinky projects are great, and will likely never fade from our favor. But would you look at this sweeping beauty? This mesmerizing display is made from 36 micro servos with partial Popsicle sticks pasted on the arms. After seeing a huge display with 450 servos at an art museum, [Doug Domke] was inspired to make a scaled-down version. What [Doug] didn't scale down is the delightful visuals ...
Read more

›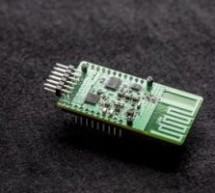 Researchers at the University of Washington developed a new backscatter sensors that can operate over long ranges with very little power. The researchers demonstrated for the first time that the device runs on almost zero power and can transmit data across distances of up to 2.8 kilometers. Backscatter communication works by emitting a radio signal and then monitoring the reflections of that signal from sen ...
Read more

›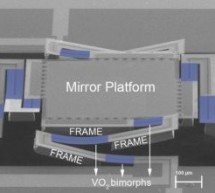 A joint research by the US Air Force Research Laboratory Sensors Directorate and Michigan State University have developed micro-electromechanical systems (MEMS) actuator based on smart materials, specifically vanadium dioxide (VO2). In the room temperature, Vanadium dioxide exhibits the Mott transition. It is a not-well-understood phenomenon known to occur in transition metal chalcogenides and transition me ...
Read more

›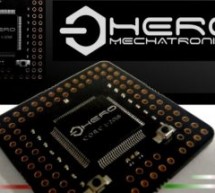 Electronic and Arduino enthusiasts may be interested in a new development board launched via Kickstarter this week by electronics developer Flavio DaBrescia based in Travagliato, Italy. Watch the video below to learn more about the slim lined version of the Arduino Mega that removes the bulkiness and "ugly bits" offering a smaller form factor for a wide variety of projects. The HeroCore has this week launch ...
Read more

›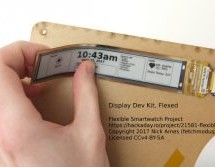 Description This project aims to build a thin, flexible smartwatch. It's wrap-around display and touchscreen will allow it to display more data at a glance than current devices. Besides telling time and displaying notifications, the watch will feature pulse rate, blood oxygen, and step sensors for health monitoring. Details Planned Features 180mm x 32mm x 2.5mm flexible silicone bracelet 4.9", 720x120 EPD ( ...
Read more

›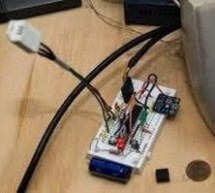 Munich, Germany – February 26, 2015 – Infineon Technologies AG (FSE: IFX / OTCQX: IFNNY) has launched an ultra-high ±5cm resolution, miniature MEMS (Micro Electro Mechanical Systems) pressure sensor for use in mobile and wearable gadgets and IoT (Internet of Things) devices. The DPS310 is a low-power digital barometric pressure sensor that enables the development of new and enhanced navigation, location, we ...
Read more

›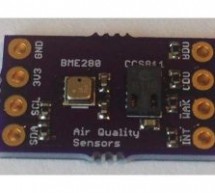 What is it? This is a small (17.9 mm x 10.3 mm) breakout board with Bosch's BME280 pressure, temperature, and humidity sensor as well as AMS' CCS811 digital gas sensor. The sensors work in concert to provide a complete measurement via I2C register reads of indoor air quality including temperature- and humidity-compensated estimates of equivalent CO2 concentration in parts per million (400 - 8192 ppm) and vo ...
Read more

›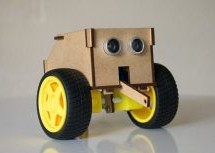 We often write about the growing trend of tech companies to make robots for the purposes of teaching the youth how to code. Today we're doing that again, but this time telling the story of a local tech start-up doing this rather than some big international company. Because South Africans should also be learning about robotics, so why not have a local company that can help us get up to speed with where the w ...
Read more

›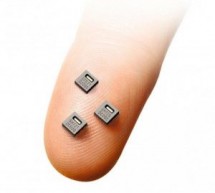 Top-class calibrated humidity and temperature sensors Sensirion already gained many fans. Mainly thanks to a fact, that they´re not only "sensors" but a ready-made solution with a pre-amplifier, ADC and other circuits, which directly provide a final value in a digital form. That´s why it´s not necessary to solve input portion (noise, shielding, power supply, length of wires,…). Moreover, their long-term sta ...
Read more

›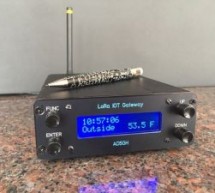 The LoRa IOT Home Environmental Monitoring System consists of an Arduino Mega based IOT-to-Internet gateway and Arduino Feather based remote stations with environmental sensors. The remote stations communicate wirelessly with the gateway using LoRa radios. The system enables a homeowner to monitor the home environment via an internet accessible dashboard, receive periodic SMS environmental notifications, re ...
Read more

›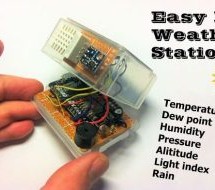 A weather station is a fun project that teaches you a ton about electronics with the added benefit being an actually useful little device. The project requires a bunch of cheap parts and sensors totaling less than $15, and the whole thing ends up fitting in your hand. The station creates a web site that monitors temperature, dew point, humidity, pressure, light index, and rain (Thingspeak channel). It's a p ...
Read more

›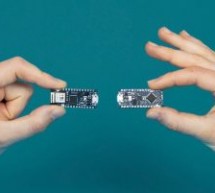 Arduino's Nano line will soon welcome four new products. They're all small boards like the classic one, making Nano a family of small boards meant for compact projects. All the new boards boast low energy consumption and processors more powerful than what the classic has. Even better, they're all pretty affordable: the most basic entry called Nano Every, which you can use for "everyday" projects and can rep ...
Read more

›