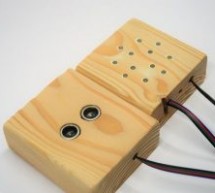 Those of us who have small garages know the frustration of parking a little bit too far in or a little too far out and not being able to walk around the vehicle. We recently bought a larger vehicle, and it has to be parked perfectly in the garage to walk around the front and back. To appease my frustration I decided to design a device that would allow me to park in the exact spot every time. I love working ...
Read more

›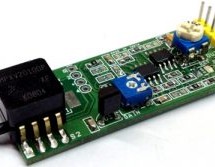 General purpose differential amplifier project has been designed for various pressure sensor amplifier applications. Circuit provided with multiple resistors, capacitors, dual sensor options and 4 pin Header connector to interface other external sensors.  Schematic is an example from NXP application AN1318 Figure 2. The most popular silicon pressure sensors are piezo-resistive bridges that produce a differe ...
Read more

›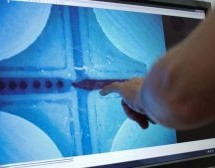 Researchers at Cardiff University use 3D printing to create small devices that move small volumes of fluid and are used in various areas of research. 3D printing makes it possible to share the devices with other researchers, making the study of microfluidics more accessible to a wider audience. The 3D printed devices offer a cost-effective alternative to the traditional ones, which are expensive and require ...
Read more

›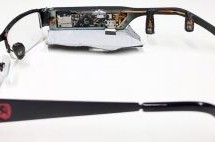 Medical conditions, specifically hypertension and heart problems require at-home blood pressure monitoring devices, and if you have frequent high blood pressure, you may need to monitor your blood pressure constantly. The use of devices like blood pressure inflatable cuffs can be inconvenient and strenuous, but this could change. With the new Microsoft Glabella project glasses you can continuously monitor y ...
Read more

›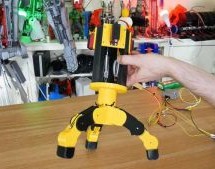 While robotic arms can handle a wide variety of tasks, the specific job at hand will have a major influence on the type of end effector used. For sorting ferromagnetic parts an electromagnet might be enough, while for more accurate location a mechanical gripper could be employed. If you're working with particularly delicate objects or in concert with human beings, it may be desired to have a force controlle ...
Read more

›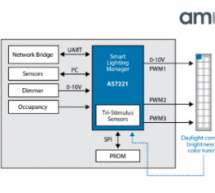 ams AG, a multinational semiconductor manufacturer and provider of high performance sensors and analog ICs, had announced the AS7221, an integrated white-tunable smart lighting manager that can be controlled through its network connection by means of simple text-based commands. AS7221 is a networking-enabled IoT Smart Lighting Manager with embedded tri-stimulus color sensing for direct CIE color point mappi ...
Read more

›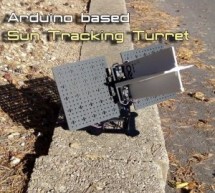 Sun tracker systems are widely used in solar panel setups to get maximum performance. You may want to use one in your personal solar panel setup. Now you can make your own with an Arduino, following the project that's designed by RobotGeek Team and Wade Filewich. Parts You'll Need: RobotGeek Desktop Roboturret x1 RobotGeek Rotation Knob x2 RobotGeek Light Sensor x4 RobotGeek Small Workbench x1 Arduino UNO ...
Read more

›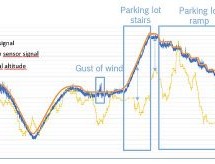 Today's smartphones utilize a wide array of accelerometers, gyroscopes and various other sensors in their designs. Relatively unknown is the barometric pressure sensor, which measures air pressure. These sensors are currently being integrated into premium-grade smartphones, but are also becoming more common in mainstream phones or wearables such as fitness trackers and Internet of Things (IoT) applications. ...
Read more

›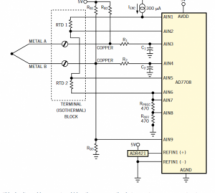 The accuracy of any circuit or system that uses a thermocouple to determine the temperature of a process is limited by the accuracy of the method used to perform cold-junction compensation. In a thermocouple measurement, two wires of dissimilar metal join together at the "hot," or measurement, junction. The isothermal termination of the thermocouple wires provides a second "cold," or reference, junction. Th ...
Read more

›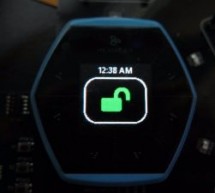 Reinventing the home security system with the IoT method using sensors connected to a Node.JS server. Story The Idea Modern security systems have several disadvantages, some of which are: As a user to you can't customize the system the way you want The panel is in a centralized location, if you can't get to it and you don't have a keyfob handy, there is no way to trigger the alarm or arm it There may be vul ...
Read more

›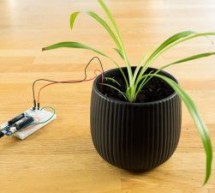 Ever wished you could talk with your plants? Story Introduction As the English poet William Wordsworth once said: "Your mind is the garden, your thoughts are the seeds, the harvest can be either flowers or weeds." Keeping your plants alive can be quite the challenge as they are very bad at communication. One way to keep them happy is to bring your plants with you, but maybe you don't want to lug around with ...
Read more

›
Need to organize your coins? Get some help with this project. Things used in this project Hardware components Arduino MKR1000 × 1 ATX Power Supply × 1 Adafruit coin acceptor × 1 Adafruit Proto Screw Shield × 1 Adafruit GRAPHIC ST7565 POSITIVE LCD (128X64) WITH RGB BACKLIGHT + EXTRAS × 1 Adafruit LOCK-STYLE SOLENOID - 12VDC × 1 Seeed BADGEr_v4 × 1 Resistor 330 ohm × 3 Resistor 22.1 ohm × 1 Capacitor 10 µF × ...
Read more

›