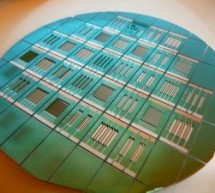 A new innovative technology for wearables is taking over the market of future technology. Wearables are portable systems that house sensors to make measurements from the wearer's body. Powering these wearables requires flexible batteries that adapt to the specific material, and deliver the power needed for the system. Fraunhofer Institute for Reliability and Microintegration IZM developed a micro battery to ...
Read more

›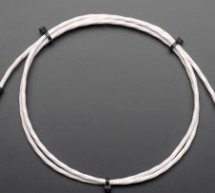 A Weather station project is a project that gives you information about the weather in a particular area and is quite useful for a lot of things like planning of the day, farming and several others. A weather station project is one of those projects where you can have different types of sensors attached to it. In this post, I will highlight some interesting sensors that can be added to a weather statio ...
Read more

›
A new open source micro python powered machine vision camera called the openMV H7, is the new tool for developers and hobbyists looking to create machine vision projects. The new machine vision camera has been specifically designed for low power real time applications. The board is built around a 32-bit ST Microelectronics STM32H743 VI ARM Cortex-M7 processor, with 1Mb of RAM and 2MB of flash ...
Read more

›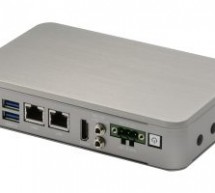 AAEON, a leading developer of IoT solutions, releases the BOXER-6405, an ultra-compact edge AI system for smart factory applications. Fitted with four USB3.0 ports and three COM ports, this versatile device can easily be connected to a range of factory equipment. Measuring just 166mm x 106.6mm x 37mm, the BOXER-6405 can be deployed in the tightest of spaces. Despite its modest dimensions, it ...
Read more

›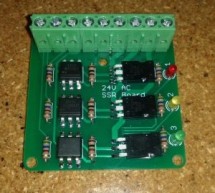 Does the world need another connected thermostat? When my thermostat went on the blink last winter, I looked at Nest, and Ecobee, and the other me-too thermostats, and I decided I would rather build my own. If Nest goes out of business (or even more likely, Google decides to go a different direction), all that cool connected functionality pffft! If I want to control it just inside my house, I don't re ...
Read more

›
About RasPiO Night Light is motion-activated RGB light that lights your way in the dark. It's a lovely build-it-yourself kit designed to be gorgeous to look at and fun to build, use and tweak. enjoy making it enjoy tweaking it to your requirements enjoy being greeted by it when you walk past in the dark It's great for providing a bit of automatic nocturnal illumination in places like your... hall garage lan ...
Read more

›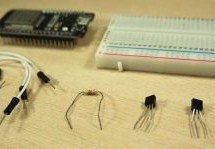 This guide shows how to read temperature from multiple DS18B20 temperature sensors with the ESP32 using Arduino IDE. We'll show you how to wire the sensors on the same data bus to the ESP32, install the needed libraries, and a sketch example you can use in your own projects. This tutorial is also compatible with the ESP8266 and the Arduino boards. We have a getting started guide for the DS18B20 temperature ...
Read more

›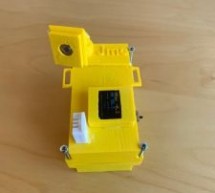 Hi everyone, I work as a builder even though I've been always really interested in new technologies. I've learned a little about 3d printing, Arduino and electronic issues reading a lot. I visit this web regularly so I would like to make my little contribution. In my job sometimes it is not so easy to know the reason of the moisture in a wall which causes unhealthy environments. This project will help us to ...
Read more

›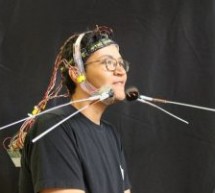 This project is a continuation and reimagining of my former colleague's (metaterra) "Whisker Sensory Extension Wearable". The purpose of this project was to focus on the creation of novel, computationally-enriched "sensory extensions" that allow for augmented-sensing of the natural world. My major effort with this project was devoted to the fabrication and implementation of sensory augmentations that will e ...
Read more

›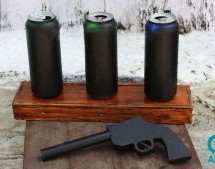 In the lesson I will show you how I made a toy on arduino that will suit beginners. If you start working with sensors, then this toy will suit you as a homemade product. Step 1: Watch the Video https://youtu.be/WQGvIEtyMRw Step 2: Material: - plywood - PVC tube - arduino - servo - photoresistors - power supply +5V - button - laser - aluminum tube (10mm) -wires - resistors 10 kOm Step 3: Box First you need t ...
Read more

›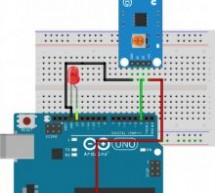 Hi guys, welcome to today's tutorial. Today we will look at how to use a hall effect sensor with Arduino. A hall effect sensor is a sensor that varies its output based on the presence or absence of a magnetic field. This means that the output signal produced by a Hall effect sensor is a function of magnetic field density around it. When the magnetic flux density around it exceeds a certain pre-set threshold ...
Read more

›
Rk Clean Air is a gas responded device that is capable of monitoring gas leakage, smoke, and carbon monoxide leakage in the home. According to the National Fire Protection Association, "Three of every five home fire deaths resulted from fires in homes with no smoke alarms (38%) or no working smoke alarms (21%) and the death rate per 100 reported home fires was more than twice as high in homes that ...
Read more

›