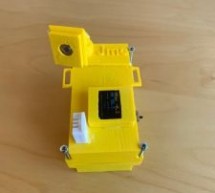 Hi everyone, I work as a builder even though I've been always really interested in new technologies. I've learned a little about 3d printing, Arduino and electronic issues reading a lot. I visit this web regularly so I would like to make my little contribution. In my job sometimes it is not so easy to know the reason of the moisture in a wall which causes unhealthy environments. This project will help us to ...
Read more

›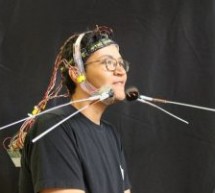 This project is a continuation and reimagining of my former colleague's (metaterra) "Whisker Sensory Extension Wearable". The purpose of this project was to focus on the creation of novel, computationally-enriched "sensory extensions" that allow for augmented-sensing of the natural world. My major effort with this project was devoted to the fabrication and implementation of sensory augmentations that will e ...
Read more

›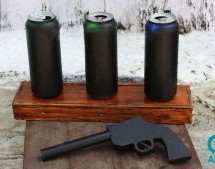 In the lesson I will show you how I made a toy on arduino that will suit beginners. If you start working with sensors, then this toy will suit you as a homemade product. Step 1: Watch the Video https://youtu.be/WQGvIEtyMRw Step 2: Material: - plywood - PVC tube - arduino - servo - photoresistors - power supply +5V - button - laser - aluminum tube (10mm) -wires - resistors 10 kOm Step 3: Box First you need t ...
Read more

›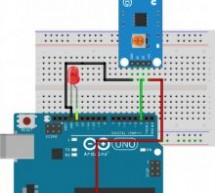 Hi guys, welcome to today's tutorial. Today we will look at how to use a hall effect sensor with Arduino. A hall effect sensor is a sensor that varies its output based on the presence or absence of a magnetic field. This means that the output signal produced by a Hall effect sensor is a function of magnetic field density around it. When the magnetic flux density around it exceeds a certain pre-set threshold ...
Read more

›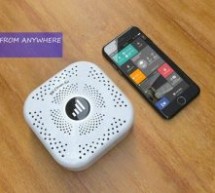 Rk Clean Air is a gas responded device that is capable of monitoring gas leakage, smoke, and carbon monoxide leakage in the home. According to the National Fire Protection Association, "Three of every five home fire deaths resulted from fires in homes with no smoke alarms (38%) or no working smoke alarms (21%) and the death rate per 100 reported home fires was more than twice as high in homes that ...
Read more

›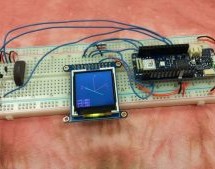 What are we building? Humans can't detect magnetic fields, but we use devices that rely on magnets all the time. Motors, compasses, rotation sensors, and wind turbines, for example, all require magnets for operation. This tutorial describes how to build an Arduino based magnetometer that senses magnetic field using three Hall effect sensors. The magnetic field vector at a location is displayed on a small sc ...
Read more

›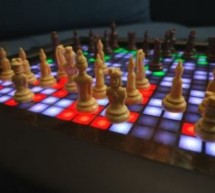 This project has been developed with the "Games" contest in my mind, I hope you'll like it and give your vote :) The idea of this project is quite simple. I want to simulate as many board games as possible using a simple electronic assembly. Of course, every game with its own software, which must be loaded into the simulators microcontroller. Thus, I could simulate games like: Ludo, Ladders and Snakes, Morr ...
Read more

›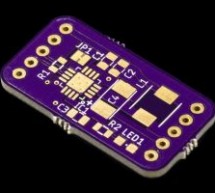 For my current project I searched for a good boost power converter which is able to deliver continuous 400mA power for various sensors. There are an endless number of good boost converters around, but not many can be hand soldered to a board. I would really like to see some like the TPS61092 with SOIC or similar packages. The biggest problem seems to be the heat transport, why most chips have to be mounted ...
Read more

›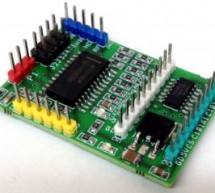 The board shown here is a breakout board for MC33035 brushless motor controller. It requires an output buffer IPM module or Mosfets to complete the closed loop brushless motor driver. MC33035 IC is the heart of the project; the project provides 6 PWM pulses as well 6 Inverse pulses outputs. On board Jumpers helps to change the Direction, Enable, Brake, and 60/120 phasing Header connector provided to connect ...
Read more

›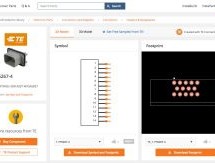 SCHAFFHAUSEN, Switzerland and SAN FRANCISCO, CA (February 14, 2018) — TE Connectivity (TE), a world leader in connectivity and sensors, and SnapEDA, the Internet's first parts library for circuit board design, are collaborating to make more than 25,000 new digital models available to electronics designers, helping them bring their products to market faster. Traditionally, designers have spent days creating ...
Read more

›
IoT which translates to the Internet of Things has been a significant buzz for the last five years while disrupting major Industries (from Agriculture, Energy, Healthy, Sports and several others). IoT adoption has seen rapid development in the makers' world, with different makers and manufacturers producing various forms of boards, chips, software to facilitate quick IoT development. Boards like ESP8266 fro ...
Read more

›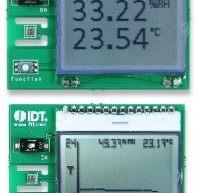 California based company, Integrated Device Technology (IDT) has recently announced their new HS300x family of MEMS high-performance relative humidity (RH) and temperature sensors of dimension 3.0 × 2.41 × 0.8 mm DFN-style 6-pin LGA. Currently, there are four devices in this family—the HS3001, HS3002, HS3003, and HS3004. They are all the same from the view of functionality but differ slightly in terms of th ...
Read more

›