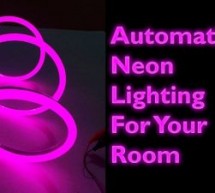 Build a Automatic Cool Blue Lighting System using Arduino, that will turn on when you walk into the room and turn off when you walk out. Story Let us do something fun during this weekend shall we? Something less costly and easy for everyone to do. This time, why don't we play with lights? Let us build a cool blue Automatic Lights just like neon, that will turn on when you walk into the room and turn off whe ...
Read more

›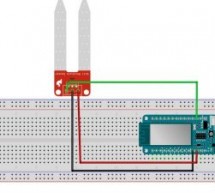 This IoT system monitors the soil moisture using Arduino and sensors. Data are sent to an IoT cloud platform to access it anywhere. Story This IoT system monitors the soil moisture using Arduino and sensors. Data coming from sensors is sent to a cloud platform. Moreover, this Arduino IoT system implements a notification system so that when the soil gets too dry it sends a notification. As you know already, ...
Read more

›
LAKE WALES, Fla—Quantum dots are already being used commercially to boost the output and expand the color range of ultra-high-definition televisions, eliminating the need for the rare earth elements for which China as virtually cornered the market. Quantum dots, however, can also be used to absorb light to boost the output of photovoltaics, photocatalysts, light sensors, and other optoelectronic devices acc ...
Read more

›
Introducing: LoRaONE The one solution to connect all the things, all the time. What is it? LoRaONE is all you need to create your own IoT solution. An Arduino compatible board packed with features and sensors, making it the ideal solution for makers and creators that can't wait to make the Internet of Things a reality. It is easy to program, connected to its surroundings through numerous sensors and ready t ...
Read more

›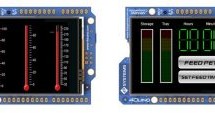 In this project, we will use a 4Duino and several IR sensors to create a simple pet food dispenser. 4Duino checks whether a food tray contains enough food or not. It is programmed to read IR values from each sensor. These values change depending on the amount of food in the container.  The feeding time can be set by the user via the graphical user interface. The device continuously checks the time from an N ...
Read more

›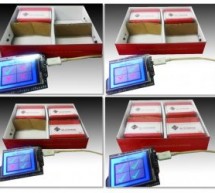 In this project, we will use several IR sensors to check if an item from an inventory box is present or not. This project makes use of a 4Duino-24 to check whether an item is present or missing from the inventory. The 4Duino uses its analog pins to read the values from each IR sensor. This reading value changes depending on whether or not the item is present. The 4Duino is set to send most recent status to ...
Read more

›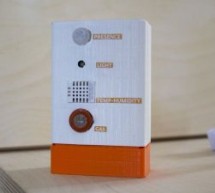 Connect a basic sensor station to Arduino Cloud and visualize real time data. Story Following this tutorial you will build a little tower with several sensors and connect it to Arduino Cloud to visualize Real time data. Connect to Arduino Cloud Create an account and login to Arduino Cloud. If this is your first time on Arduino Cloud we suggest to follow the getting started flow to download the Arduino Cloud ...
Read more

›
Sodium. Potassium. Glucose. Lactate. Engineers at the University of California, Berkeley are focusing on measuring these components of sweat in an attempt to open an additional window into an individual's health and well-being. A new device is able to calibrate the data based on skin temperature and transmit the information wirelessly in real time to a smartphone. The results of a new study of the wearable ...
Read more

›
In this project we are going to establish a wireless communication between two ESPs and send data from three sensors to an Excel spreadsheet. This tutorial shows a wireless weather station with data logging that you can implement in your home. Before you continue reading this project, please complete the following tutorials:  How to get started with the ESP8266 How to make two ESP8266 talk How to flash your ...
Read more

›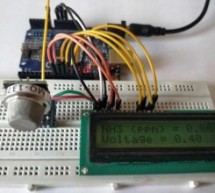 Right from the time of industrial age, we mankind have been rapidly developing. With every progress we also pollute our environment and eventually degrading it. Now global warming is an alarming threat and even the air that we breathe are getting critical. So air quality monitoring has also started to gain importance. So in this article we will learn how to use any MQ series gas sensor with Arduino and show ...
Read more

›
Story We (most of us) really like Arduino because it's possible to make cheap clones, lots of libraries, examples, forum support and community out there. Outside Arduino world, I like Cypress PSoC for some of its cool features like Graphical IDE, APIs, great features and understandable documentation. I have bunch of PSoC® 4 CY8CKIT-049 4xxx Prototyping Kits. The first half of this kit has CY7C65211 device, ...
Read more

›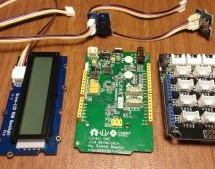 Kids just aren't huge fans of brushing their teeth. Not only are they not huge fans, they also are pretty bad at it. Teaching a young kid to brush their teeth is really hard. I created a little contraption that not only times them to make sure they brush for an entire two minutes, but also tells them what part of their mouth they should be brushing! Now kids can't claim they didn't know what to do, since th ...
Read more

›