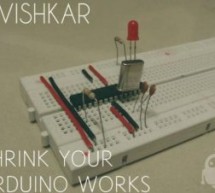 When you make a project using Arduino, it usually contains a lot of jumper connections on the breadboard and the project will not be a permanent one. If you want to make any other project using that Arduino, you will have to remove all the connections made on it and to rebuild the same project, you need to start over again. Shrinking Arduino projects makes them smaller in size, appealing, and permanent. So ...
Read more

›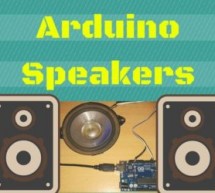 The main thing which makes this project super simple is that this project requires only one extra component. If you are new to Arduino, this tutorial will help you get familiar with Arduino and learn the basics of Arduino programming. This musical project has a speaker which plays out a song. If you ever want to add some sound to your existing project, you can do it easily with this Arduino speaker tutorial ...
Read more

›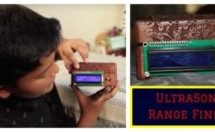 A range finder is a device used to find the distance from a point to the nearest obstacle. This device uses ultrasonic technology to measure the distance. You can consider it like an electronic, hassle-free version of a measuring tape with a measuring range of 2cm to 400cm and an accuracy of 1cm. Typical applications for an Arduino ultrasonic range finder include parking sensors, obstacle warning systems, l ...
Read more

›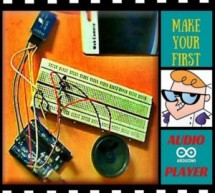 This Arduino project is a simple and fun project you can build in 10-15 minutes. The result of this make will be an Arduino audio player that plays ".wav" files. It consists of a speaker, a simple transistor acting as an amplifier, and a micro-SD card adapter with a micro-SD card in it where the .wav files are loaded and played. Required Materials Hardware: Arduino Uno (Any other Arduino except Duo will wor ...
Read more

›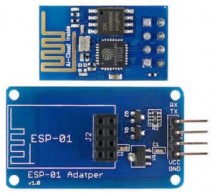 The ESP8266 is a great tool for enabling your project to access the internet. You can plug it into an Arduino easily as shown and allow your project to communicate through the internet. Or even more exciting, to control it from anywhere in the world! The ESP8266 is a very low-cost module that comes pre-programmed with an AT command set firmware, meaning, you can simply hook this up to your Arduino device an ...
Read more

›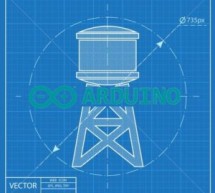 Knowing the amount of water in an overhead tank can be one tedious task. Usually, you'll end up climbing up the stairs to the tank and checking the level manually or you'll you hear the water overflowing from the top. But these days electronic water level indicators are available to fix this problem, but they often come with a hefty price tag and are usually difficult to install. Most of the available syste ...
Read more

›
I wanted to make something for them to help the visually impaired become independent, so I created an open source Arduino project for a Smart Cane. This Arduino smart cane can assist with walking alone in new environments by taking inputs through an obstacle sensor (ultrasonic sensor) and providing feedback to the person through haptics (vibration motor). Check out the video below for the demo and working. ...
Read more

›
This DIY Guitar Pedal project is for guitarists, hackers, and programmers that want to learn about digital signal processing, effects, synthesizers, and experiment without deep knowledge of DSP, electronics, or hardcore programming. pedalSHIELD UNO is a lo-fi, programmable guitar pedal that works with the Arduino UNO/Genuino UNO boards and is Open Source & Open Hardware. Learn to create your own program ...
Read more

›
In this ESP8266 tutorial, we are using an ESP-01 module to control an LED over the internet. The ESP8266 is a very cheap yet really effective platform for communicating over the internet. It is also easy to use with an Arduino. After going through this ESP8266 tutorial, you will have the know-how to control any electrical device through the internet from anywhere in the world! Here, we will be using an USB ...
Read more

›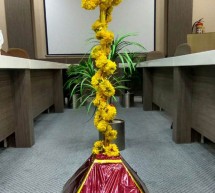 "Knowledge removes ignorance, just as light removes darkness", as it is wisely said. In India, the ancient tradition of lighting oil lamps has a special significance. Almost all auspicious ceremonies are commenced by lighting a lamp. Hence came the idea to merge our traditional culture with the digital world using this DIY Arduino Lamp. We did this by lighting a series of LEDs wirelessly on an oil lamp by u ...
Read more

›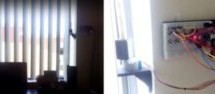 This Arduino Curtain Automation project will let you automate your curtain blinds using just an Arduino and a stepper motor. I just moved to America pursuing my higher studies. Because my dorm is very dark, I wanted to brighten up my room when I wanted to. Since I would be there for only for a month, I couldn't make anything too complicated. So I decided to make myself this DIY Arduino Curtain Automation sy ...
Read more

›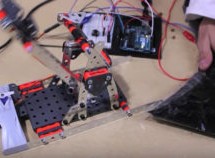 Use an Arduino and a servo to shoot food to your cat! (Also works with other animals). Check out the video below to see how this Arduino Servo Catapult works. While maybe not the most practical application, this project will teach you the basics of servo motors and analog inputs, which can be implemented into more practical projects, like these: Give Your Camera Motion Tracking With Arduino Make a Line Foll ...
Read more

›